After being a pillar strength for the current Australian team, head coach Justin Langer is all set to take a short break from coaching duties when his side comes to play India for a three-match ODI series later this month.
Langer, who took the mantle from Darren Lehmann, will be spending some time with his family and taking some well-needed rest before the team starts the preparations for the upcoming T20 International World Cup.
In his absence, former all-rounder and team's assistant coach Andrew McDonald will be traveling with the side as the head coach for the three-match series.
"He is an excellent coach, we have got other excellent coaches to back him up," Langer said while praising McDonald for his calm nature.
McDonald has represented Australia in only four Tests and could not get a chance to play a single ODI for the Aussies. But he was considered one of the top players in Australia's domestic circuit. He played for Victoria in Sheffield Shield and made his debut in 2002.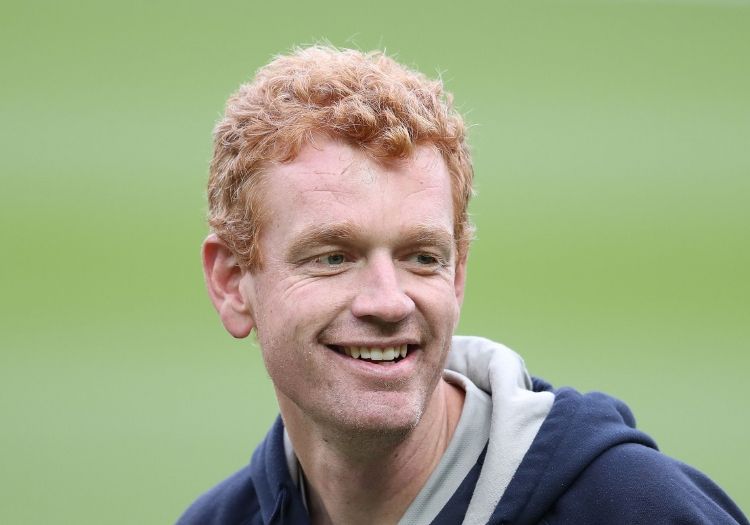 During his first-class career, he accumulated a total of 4825 runs with an average of 40. He had 11 centuries and 25 half-centuries to his name. Andrew also picked up 201 wickets in 95 First-Class games with 5 five-wicket hauls.
Langer also revealed that the new coaching staff has been doing wondrous things for the side in recent times and believes that 30 percent of his time only goes to the game of cricket.
"I'm so confident in our coaching staff now with the cricket side of things. A lot of the time now I think about the cricket 30 percent of the time, the rest of the time all the other stuff that goes with it: the bigger picture, the cultural stuff," added Langer.  
Langer came as a breath of fresh air for Australian cricket after facing a lot of humiliation after the infamous sandpaper gate scandal which tarnished the image of Australian cricket.
A lot of resignations happened. Lehmann resigned as the team's head coach while players like David Warner, Steve Smith, and Cameron Bancroft were handed bans from international cricket for indulging in the ball-tampering controversy against South Africa. 
This came as a jolt to Aussie cricket and it started to show in their performance as well. They were struggling to win matches when Langer came in and started spreading some positivity. Recently, Australia thumped Pakistan 2-0 and New Zealand 3-0 in recently concluded Test series.
The team led by Aaron Finch will be looking to trounce India like they did the last year. The three-match ODI series starts from January 14.