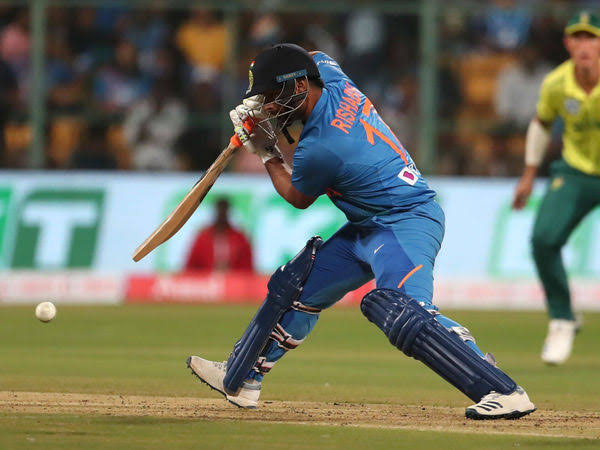 At the start of 2019, one question that bothered the minds of the Indian team management was who would take up the crucial No.4 spot in limited overs cricket going into the World Cup in England? At one point, it was believed Ambati Rayudu has solved the problem – on the back of his good show in New Zealand.
But, no, it didn't. The Hyderabad batsman lost his form soon after, others came in, flopped again, before Shreyas Iyer sealed the debate with his consistent performances towards the end of the year.
But that wasn't the end of discussion. Almost immediately, the next arrived – How many chances do Rishabh Pant need, to prove himself as a successful candidate to succeed legendary Mahendra Singh Dhoni? One after another, series goes by, but the question remains unanswered.
India's preparations for the next year's World T20 (to be staged in Australia) started with the away series to West Indies in August. That time it was 20 odd games before the start of the World T20 in 2020. The Virat Kohli-led side won the three-match series, before prevailing over South Africa, Bangladesh and West Indies (all at home).
Despite the victories one after the other, one thing that bothered everyone, if not for the Indian team management, is when will Pant poor run throughout all these series? In all the 16 T20I games Pant has played in 2019, his scores read – 0, 33*, 18, 6, DNB, 27, 19, 4, 65*, 4, 0, 1, 3, 28, 40*, 4.
While his present skipper Virat Kohli and vice-captain Rohit Sharma along with some formers like Yuvraj Singh, Kevin Pietersen, etc, have time and again backed the 23-year-old, things haven't been seems to working for Pant. His tendency to go on the money from the start and a habit of bad shot selection added to his misery.
Not only his batting but Pant's glovework behind the stumps has also been under scrutiny, with the Delhi 'keeper's dropping of catches and missed stumpings have been the highlight of his performances in the recently-concluded Windies series and the previous one against Bangladesh.
Such has been the case, that in the second T20I against Windies in Thiruvananthapuram, supporters chanted 'Sanju, Sanju' irking Kohli who was at the boundary line. Even after Pant got out for a duck in the final T20 in Mumbai, which India won to clinch the series 2-1, social media went berserk with fans trolling the batsman with hilarious memes.
Pant's entry into international cricket started in a bang with Test centuries in Australia and England. But what has been after that is a total nightmare for the youngster.
"If I were Virat Kohli, I would just let him go through it, let him hear it and find ways to succeed. Everybody must remember that you don't get MS Dhonis every day. He is a once-in-a-generation cricketer. MS Dhoni, also, when he started was not MS Dhoni," said BCCI President Sourav Ganguly, who was Pant's mentor in last season of Indian Premier League (IPL) with Delhi Capitals.
"It took him 15 years to be MS Dhoni. It will take Rishabh Pant also close to 15 years to be even close to what MS Dhoni is today.
"Remember, the second season is always the toughest. When he came on to the scene, he set the world on fire with hundreds in England and Australia. Not many Indian wicketkeepers have done that.
"Your second season is very important. He will be under pressure. Let him deal with it. Don't address that issue too much so that it makes him conscious. Let him address it," added the former Indian captain.
Now with just eight T20I games (three against Sri Lanka and five against New Zealand), besides IPL and Asia Cup, to go before the mega tournament, the ball is in the team management's court deciding whether they should try with Sanju Samson who has been warming the benches for the last two series or persist with Pant. 
Samson, who played only one international game for India in the shortest format of the game back in 2015, has been in good form off late. Representing Kerala in the domestic circuit, the 25-year-old has hit an unbeaten double century against Goa besides two 35-plus scores in the Vijay Hazare Trophy.
He also has got a half-century in the Syed Mustaq Ali T20 tournament. Besides, he has also scored 342 runs in 12 games in 2019 edition of IPL playing for Rajasthan Royals including a century. With not so much time left, it's high time for the team management to look beyond Pant and try Samson against Sri Lanka and New Zealand if they want to have all their bases covered for the Australia event next year.
An excellent support in the middle-order, Samson is also a regular wicketkeeper for his domestic and IPL sides and has quite a reputation behind the stumps.
It all in the hands of Virat & Co form here. Either you stick with Pant until yours are down or hand Samson his second Indian cap.