As cricket matches become shorter and more fast-paced, the role of the wicketkeeper increases in importance. Not just there to catch the ball, a good wicketkeeper is also a constant supply of motivation for the fielding team. Moreover, he can also provide insight into a batsman's style of play, something which the bowler might find useful in picking up his wicket even though the captain might be too far away to notice for himself. With that crucial role in mind, here we have ranked the wicketkeeping options that all IPL teams have at their disposal ahead of IPL 2020.
#8. Royal Challengers Bangalore: Parthiv Patel, Josh Philippe
Although Parthiv Patel is perfectly competent with a bat in hand in the IPL as well as behind the stumps without being excellent at either. He has never quite translated his excellent domestic record into IPL success, a few fifties being the highlight of his IPL career. Despite his inconsistent batting form, he is set to don the gloves for RCB this season, as he looks to have one opener's spot nailed down too.
In the event of Patel's absence, RCB can call upon an exciting young Australian in the form of Josh Philippe. Like Patel, he is also an opening batsman, one who has set the BBL alight in the past couple of seasons. He's also tidy behind the stumps but has little to no international exposure, which means that he is yet to be tested in Indian conditions.
#7. Kings XI Punjab: KL Rahul, Nicholas Pooran, Prabhsimran Singh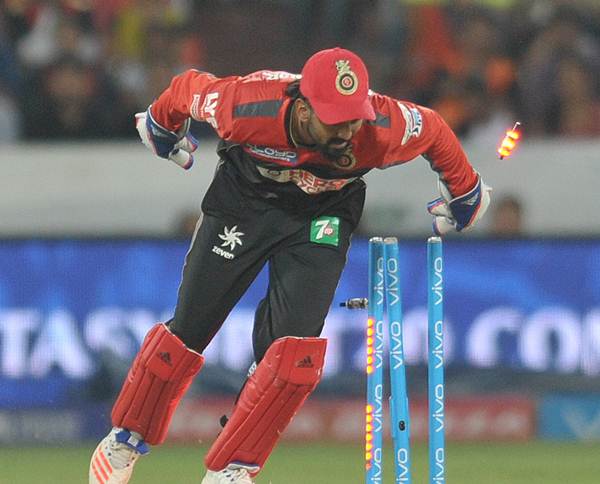 Kings XI Punjab is the only IPL team that prefers to take to the field without a specialist wicketkeeper, a daring choice that comes with its pros and cons. While this arrangement makes team selection much easier, it does open the team up to a number of missed chances and runs conceded, which can make a huge difference in the shortest format of the game. After KL Rahul took one for the team and started keeping initially, he passed the gloves on to West Indian Nicholas Pooran, who has a little more experience than Rahul as he also essays that role on occasion for the West Indian national team. However, the odd error still creeps in now and again, which is why the King's XI keepers find themselves low down on this list. There IS a third option in the form of Prabhdeep Singh as well, but with both Rahul and Pooran practically nailed down to be in the playing XI each time, he will probably find game time hard to come by.
#6. Kolkata Knightriders: Dinesh Karthik, Nikhil Nail, Tom Banton
Throughout his career, Dinesh Karthik has never quite managed to figure out whether his best fielding position is behind the stumps or in the outfield. Famous for pulling off the spectacular as often as he makes silly errors, his glovework could still use some polishing. The added pressure of KKR captaincy takes a further toll on Karthik's performance behind the stumps, and he has to perform with the bat as well. Even though he has performed well on the domestic stage this season, the option of fielding in the outfield is always open to a gifted fielder like DK. Should he choose to give up the role of keeper in this IPL, he can pass the gloves on to Maharashtra's Nikhil Naik, a stocky middle-order batsman who has featured in the IPL before, or new acquisition Tom Banton, the young opening batsman from Somerset who's sending shockwaves across the T20 scene thanks to his performances in the T20 Blast and the Big Bash.
#5. Mumbai Indians: Quentin de Kock, Aditya Tare, Ishan Kishan
It's not often that a T20 outfit has as many as three wicketkeepers of some repute in their squad, but such is the case for defending champions Mumbai Indians. However, picking who dons the gloves is quite an easy task in most MI matches – de Kock was the team's highest scorer last season, which establishes his claim as a first-choice opener and keeper. Former India U-19 captain Ishan Kishan, who usually features in every match as a specialist batsman anyway, is available to step in when needed for the South African but is not as accomplished behind the stumps. The experienced Aditya Tare is also on hand to take up this position, but cannot really match up with de Kock or Kishan in terms of batting, which is why he struggles to get a lot of game time.
#4. Chennai Super Kings: MS Dhoni, Narayan Jagadeesan
Die-hard fans might be upset to see Captain Cool this low, but MS Dhoni has declared himself 'unavailable' for selection to the national team in most of India's limited-overs matches in the recent past. Having already retired from Tests, there's no telling what rhythm the CSK captain returns in. However, Dhoni's unmatched game-awareness and unerring instincts make him a true asset behind the stumps, while his lusty hits have won CSK many a tight match.
Another reason to put CSK this low down on the list is the lack of quality backup. Tamil Nadu's Narayan Jagadeesan is a fine player who has performed well in the domestic scene this season, but he's still untested in the IPL and is therefore yet to establish his credentials.
#3. Delhi Capitals: Rishab Pant, Alex Carey
India's current limited-overs gloveman Rishab Pant routinely divides opinion, but the IPL is the tournament where he usually shines brightest. His ferocious hitting is admirably suited to the fast-paced nature of the game, which is why he's an integral member of the DC team even though his glovework leaves a lot to be desired. His replacement, should DC choose to play him, is Australian Alex Carey, who is going great guns in the BBL with some decent scored in the middle-order and also happens to have excelled in Indian conditions while playing for the Australian team.
#2. Sunrisers Hyderabad: Jonny Bairstow, Wriddhiman Saha, Shreevats Goswami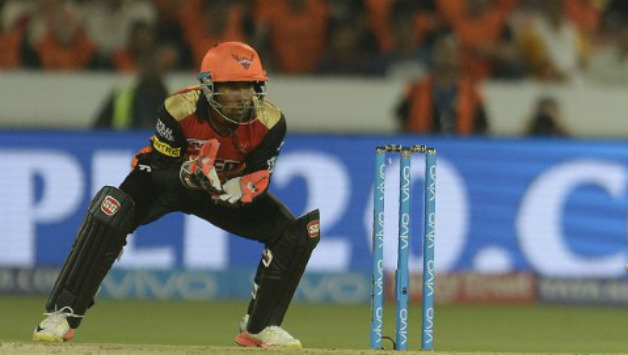 The exploits of Jonny Bairstow the batsman were extremely entertaining, with over 400 runs in just 10 matches. He also happens to keep wickets for England regularly, but can even do a great job in the outfield, qualities that make him even more useful for the team management to have. However, a lot has changed since last season and the fit-again Wriddhiman Saha or his state-mate Shreevats Goswami is always on hand to take over keeping duties when YJB is unavailable.
#1. Rajasthan Royals: Jos Buttler, Sanju Samson, Anuj Rawat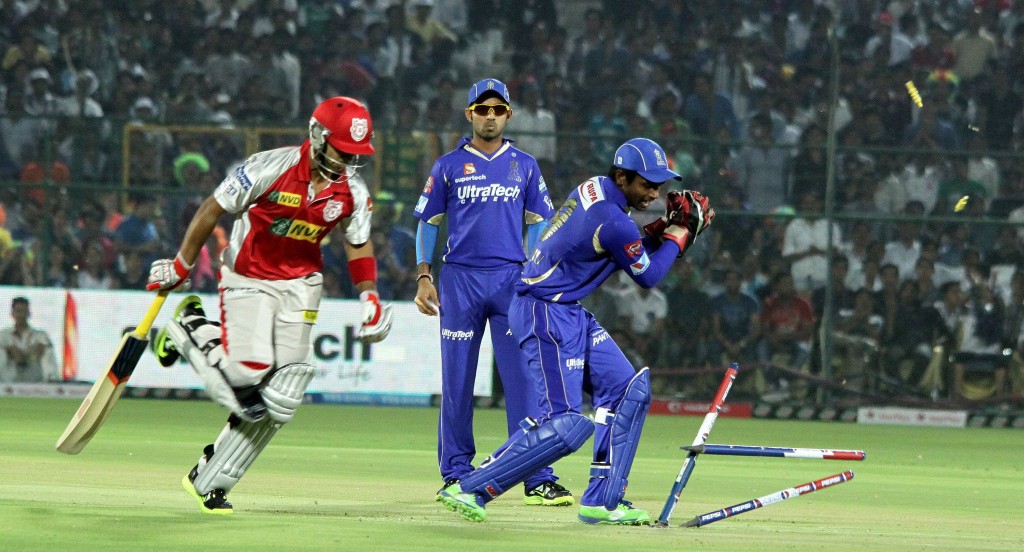 Another team that features no less than three quality keepers in and around the playing XI, Rajasthan Royals boast a solid wicketkeeping trio of Jos Buttler, Sanju Samson, and Anuj Rawat. Buttler has scored 1386 runs in the IPL at a strike rate of over 150 while also being great behind the stumps, making him an indispensable part of the Royals' setup. However, Sanju Samson is ready to step in at a moment's notice as he looks to catch the eye of the Indian selectors, while Delhi's Anuj Rawat is also waiting in the wings and waiting to be called upon.