Hockey being our national sport needs a good amount of work by the government, federation as well as players and most importantly fans to revive the game in the country. As Orissa being the official sponsor of the hockey national team and Kalinga stadium which have hosted a lot of hockey matches recently and the hockey world cup was organized in Orissa and Shahrukh Khan was the Official Guest apart from the Cheif Minister of Orissa Naveen Patnaik and players from all over the world came to participate in that highly anticipated world cup. Unfortunately, the Indian Team couldn't win the title.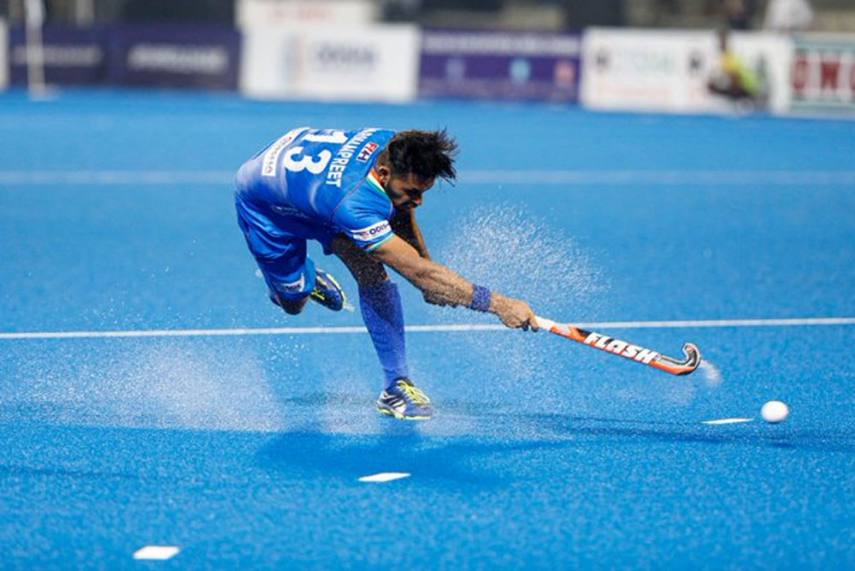 However, both Men and the Female Indian Hockey team are good and they have good rankings and they have performed well especially in the home conditions. There is definitely a lot of other things that we need to work on in order to popularize the sport.
Recently, the Hockey India announced that they will be restructuring in the annual championship of Hockey. Let us go into the details as the Annual Championship of 2021 will be restructured in order to maximize athlete participation and further develop Hockey in the states, union territories as well as institutional units.
The restructuring will be taking place based on different member units and let us figure out what are those
National Hockey Championship for Hockey India registered State Member Units only, for the categories




Sub Junior, Junior and Senior National Championships for both Men and Women.

 National Hockey Championships for Hockey India registered Public sector units/ Departmental Units only, for the categories Junior and Senior National Championships for both Men and Women.

National Hockey Championships for Hockey India registered Academy member units only, for categories Sub Junior & Junior National Championships for both Men and Women.

Also, an athlete will only be eligible to represent his/her team in only one of the events and only in one of the age group categories i.e Sub Junior or Junior or Senior categories in order to ensure that more athletes are given the opportunity to participate in India's Top Level domestic events.
However, if state member units want to participate in Hockey National Championships it will be mandatory for state member units to conduct their State Level Championships in each category i.e Sub Junior/ Men and Senior Men and Women prior to the annual National Championships.
Hockey India President Mohd Mushtaque Ahmed said that this thing has been designed keeping in mind to revive the sport in the country. He said that "Over the past decade, Hockey India has meticulously worked towards the revival of the sport in the country and have successfully built the domestic circuit that has produced match-winning players in both men's and women's national teams. Also, this process will strengthen the bench strength of the players and maximum players can be picked and play in the annual national championship in different categories".
He further added that "Previous system of hosting the annual national championship in different A and B divisions for various age groups will no longer prevail".
As now State Members will compete as State Member Units will happen in Sub Junior, Junior, and Senior Age Groups.
The purpose of doing this to encourage more and more states, Union Territories/NCT and Institutional units and Academy Members to pursue hockey and develop players from their regions.
Hockey India will be closely working with the institutional units for its restructuring from 2021 onwards. However, the tournament policy and guidelines will continue to remain the same and every national championship will be conducted in a league-cum knock out basis with the pools depending on the final number of teams participating will be conducted as per FIH rules of hockey applicable to Hockey India.
The classification format and the eligibility championships of the participation in 11th Hockey India National Championships 2021 will be taken from the final results of Hockey India National Championships conducted prior to 31 st December 2020.
This is good for Indian Hockey as we need to adopt new patterns as if we will be working on the old patterns then the revival of hockey is not possible. Let's see how this restructuring will take place and how this change will take Indian Hockey to another level.