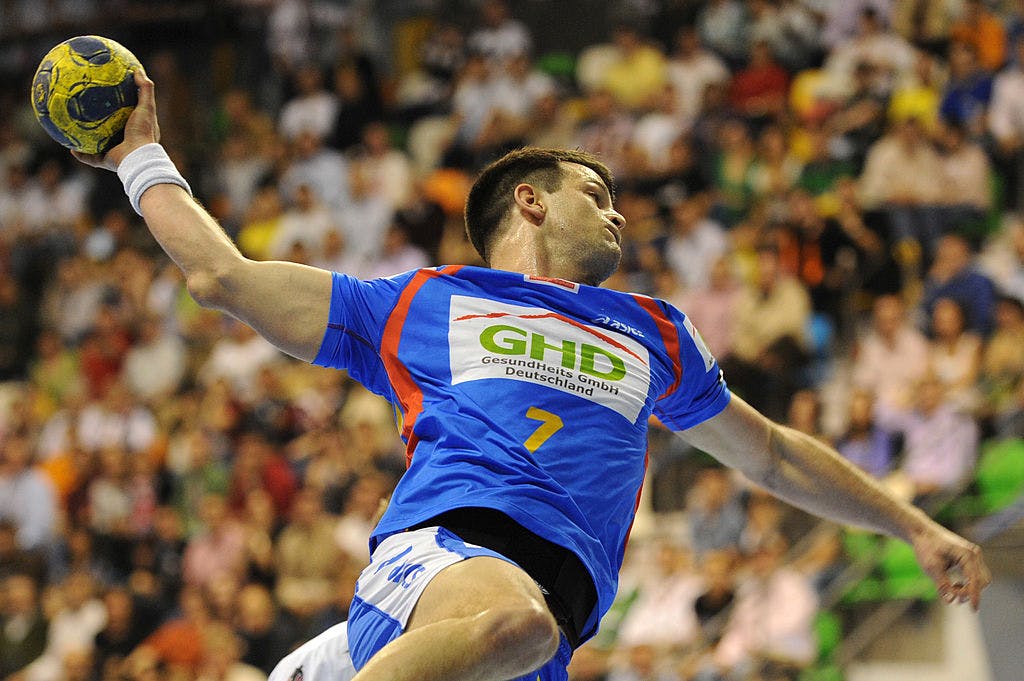 58 players bid for the country's first handball Premier League (HBPL) auction process in Kanpur. Atul, Hardev, and Avin were the most expensive players in the auction and these players will now show their vigor in the league to be held from 5 to 23 March in Jaipur.
In the late-night auction after the conclusion of the national handball competition at Greenpark on Sunday, Delhi Dhakad added keeper Atul Kumar, Avin and Harinder Singh of Punjab Police, working in the Air Force to their team with the highest bid of Rs 65 thousand per player.
At the auction Bengal Blues maximum number of players i.e 11 players. Rajasthan Red Hawks and Tamil Veeran added 10 players each to their lineup, while Delhi Dhakad, UP Icons, and Telangana Tigers bought nine players each. It is to be noted that Six franchises took part in the auction and a total of 143 players were included for the bid. However, only 58 players were sold while the remaining 85 players did not find any buyers.
Rajat Dixit, co-owner of UP Icons, said that each team will have 16 to 18 players. Players who went unsold will be included in the teams on their base price.
According to the rules of the HBPL, six teams will participate in the league with 14 players in each team. Each team is allowed to have three foreign players. The teams will be allowed to have one European player and two players from other Asian countries besides India. In the remaining 11, each team will have to keep two players from its state.
These are team owners
UP icons: Vinay Kumar, Rajat Aditya Dixit
Bengal Blues: Tanu Mazumdar
Tamil Veeran: Siddharthan
Delhi Dhakad: Suhail Siddiqui
Rajasthan Red Hawks: Tejraj
Telangana Tigers: Sachin
These players with these franchises
Telangana Tigers: Dinesh, Happy, Mohit, Ankit, Manoj, Jagmeet, Mohit Minhas, Greenies and Vikram
Delhi Dhakad: Atul, Naveen, Tarun, Arjun, Binu V, Hardev Singh, Kailash Patel, Avin.
UP Icons: Somveer, Anand, Satyaveer, Viplav, Sohail, Jai Prakash, Ankit, Arun Kumar and Ramesh Chandra
Bengal Blues: Bajrang, Dinesh, Deepak, Praghuman, Sukhvir, Devender Singh, Shubham, Arminder, Sukhvir Singh, Bhupendra and Mintu
Tamil Veeran: Nitin, Mohammad Hakim, Sahil, Vijay, Mohit, Mahesh, Avtar Singh, Aman
Rajasthan Red Hawks: Anand, Ramesh, Bhupendra Singh, Manish Kumar, Karan Singh, Naveen Singh, Surender, Arjun, Mankesh, Siddharth