Fastest Century in Test Cricket History
During the 1990s and early 2000s, test cricket had more thrill as T20 cricket did not exist. We are not telling that T20 cricket spoiled it, test cricket still has its value still as people always follow it no matter what. There is something that test cricket gives to the audience that other formats do not give. For example, limited over format will become predictable most of the time, only the entertainment factor of fours and sixes are enjoyed by the audience than the results.
In test cricket, it is entirely different, each wicket and each run are sometimes cheered towards the end of the game. The last two days of thrilling test match will always be remembered by the audience especially those who love cricket from its basics. Cricket is one of the classic games among any sports and test cricket is the format that proves it. Fastest centuries in ODI are celebrated as it contains lots of fireworks, but when the same fireworks happen there's an fastest centuries in test cricket, it has a different beauty and that is why it is called real cricket and the classic format of the game.
It is good that ICC has introduced a championship cup for this format as it will decide the champion of this format. Okay, so the fastest century in test cricket is something beautiful to watch and also will be the game changer of the entire 5 days of the contest. In today's column let us discuss the top 5 fastest century in the history of test cricket.
List of the Fastest Century in Test Cricket
Jack Gregory, (

67 balls)
One of the most aggressive batting displays in the history of the game, it had everything including amazing shots, classy curves, and excellent hand and eye coordination of the game. He also scored this century in 70 minutes of time and to date, no other batsman has scored a hundred in 70 minutes of time, yes this is something not in the control of the player, but still, a record is always a record as it determines history.
Luck favours the talented they say, yes, he had his luck in this innings as he was dropped thrice in this innings but that cannot take away the class, he showed in that test match. This was the fastest century in test of his times and it remained fastest for 60 years which is an unbelievable record too. in 1921, against South Africa, he scored this amazing knock and old is a gold fact is with him in this column.
Adam Gilchrist,(

57 Balls)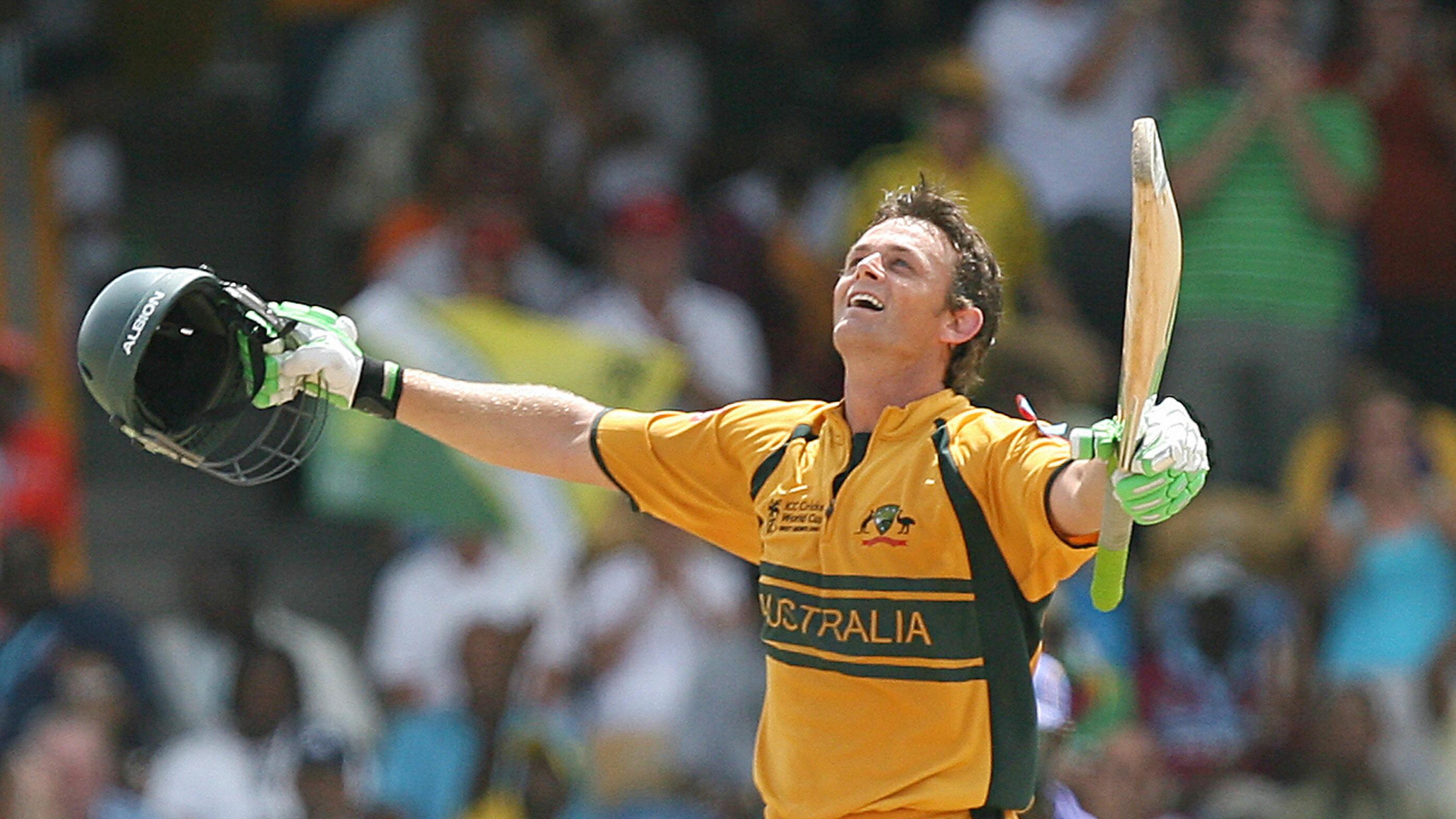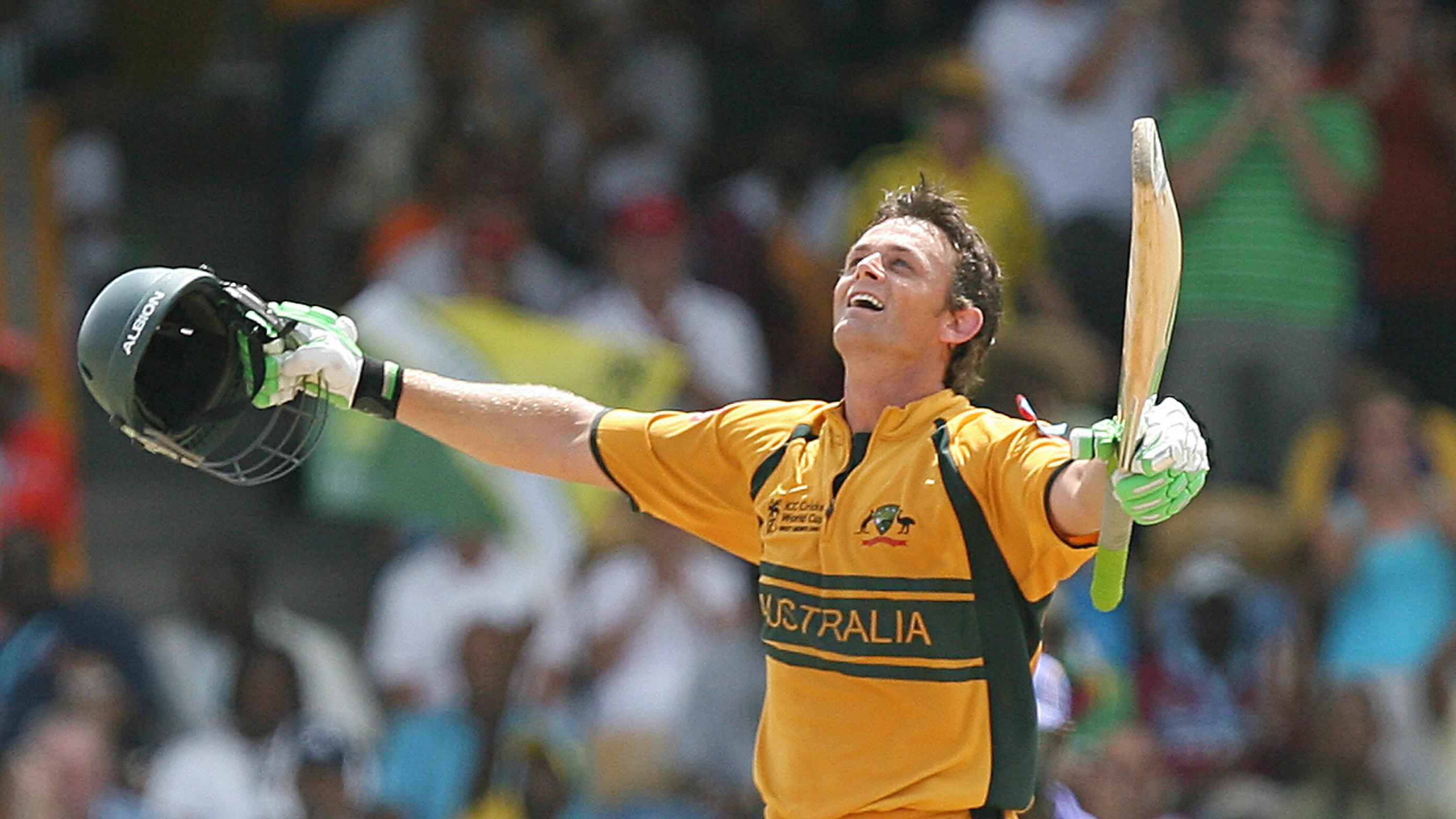 In 2006 Ashes, when Australia was playing for the revenge of the 2005 Ashes defeat, this game in Perth was one of the greatest performances. They had a small first-innings lead and Australia completely took advantage of it and their top order made merry in the second innings and by the time Adam Gilchrist came to the crease, Australia were 400 runs ahead in the test match which completely took off the pressure on him.
He smashed hapless England bowlers all around the WACA to score a 57 ball hundred and complete last rites on England. He had the opportunity to become the man to score the fastest century in test but he missed the penultimate ball which made him go just 1 ball behind. The left-hander is one of the greatest wicket-keeper batsmen ever and he is featuring in everybody's all-time main 11. Coming in at number 7 and playing this kind of innings describes his greatness and class he carried for the Australian cricket. a player like him batting at number 7 shows how strong that Australian side was and they successfully prevented the 2005 defeat with a 5-0 whitewash in the tournament. What a man!!  what a player!! What wicketkeeper!! How many special knocks he has played?
Misbah UL Haq, (

56 balls)



Misbah Ul Haq is the player with an ability to score runs aggressively and he has shown his power in the 2007 WT20 final in a losing cause. Since then, his ideas on batting has changed and he has started playing too defensively wherever her go. He was teased in social media for every one of his slow knocks which were costing the pace of the game for Pakistan.
Since all trolls had started to get heavy, in the year 2014 he showed who is the real boss and he showed the beast in him has not died. In Abu Dhabi against Australia, he scored a slow and classy test hundred in first innings and came into bat in the second innings when Pakistan was leading by 461 runs.
That was the innings he proved himself to the world with a 56 ball hundred with some massive shots that took place throughout the innings. He has shown class and power in that innings and Pakistan easily won that test match. In fact, a century like this in winning cause feels more special as a batsman. For almost 6 years, he played slowly because he wanted to act responsibly as a senior batsman. According to us, it is very difficult to get him out as he taps the ball and meets it really well.
Viv Richards,

(56 Balls)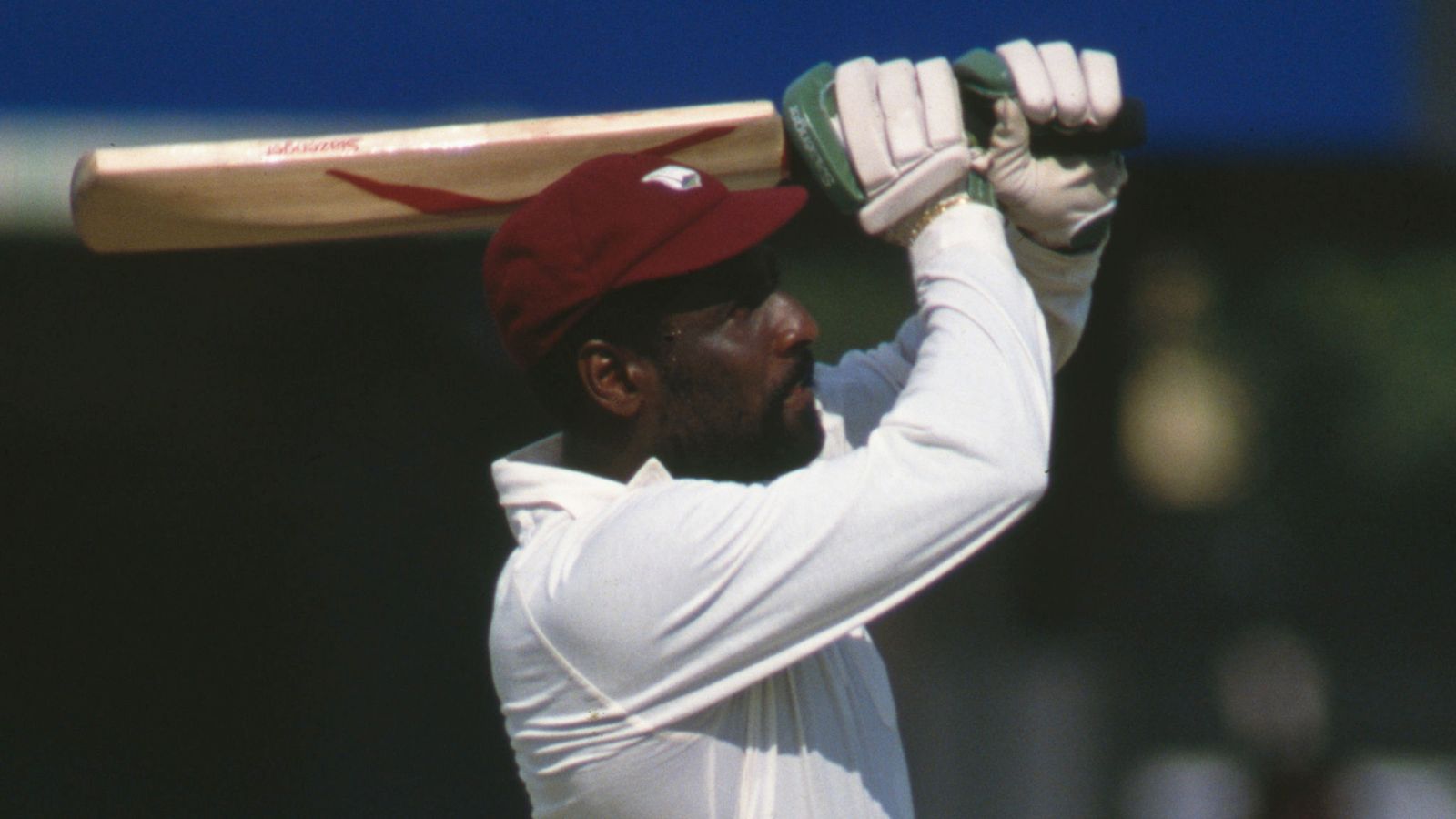 He is considered as the best of all time by many cricket lovers and experts. The aggression he has shown during his days with his batting and the ability to take on any bowler described his capacity to the cricket world. no matter, how many wickets go on other ends, if he gets just 1 wicket on other ends, he can still score 100 plus runs and win the game for the team. he bats at number 4 and bats like a beast which made him a nightmare for every bowler when he gets going. He is the batsman who still described as best in the world even after four decades of his retirement.
Okay so let us come to his fastest century in test cricket, he scored this hundred in 56 balls in the fifth test against England in 1986. The game was a dead rubber as west Indies was leading 4-0 already coming into the test match. To make the wound worse for England, Viv Richards became the man who recorded the fasted hundred in test match history when he smashed every bowler came his way and registered it in 56 balls. That innings still remains an all-time favourite to the people of that generation. If you ask them, they will tell you that, the world has not seen a player like Richards even after 40 plus years of his retirement. And when you watch his batting in the old games, yes, they make sense. He was confident, aggressive and classy.
Brendon McCullum, (

54 Balls)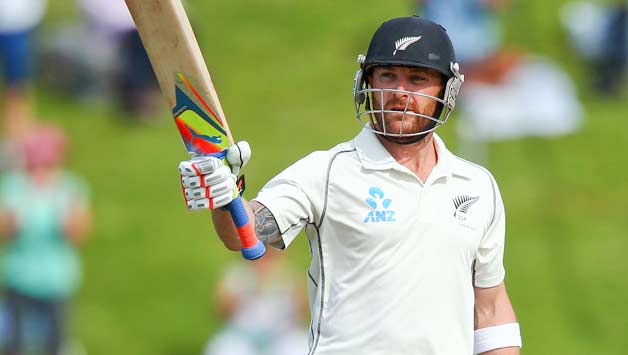 Is there any other better way to end the career? When most of the great players will get tired and go out with an average score, he is not the Player to end the career with a century but he ended with a record-breaking century when he smashed 100 in his last innings in 54 balls. What makes this innings special than all of the innings in this table according to us. His career was a prime example of how an aggressive player should play the game and his positive approach has only been positive for his country at any time or to any team he played.
Now, why is this special? Because they lost the toss in a bowling friendly pitch and he smashed all those pace bowlers in a bowling friendly pitch to bring up his fastest century in test cricket. This innings never lacked class, when this man is coming down the track to the fast bowlers and hitting those shots is a pure treat to the eyes. Brendon McCullum is one of the all-time greats to have played cricket for New Zealand. really, what a way to end a career, he shocked the whole world with that end and audience craved for him to play for few more years which he could not offer as he called it a day in his career.
Special Mentions

:
Shivnarine Chanderpaul, (69 Balls)
This knock is a surprise knock to anyone who watches cricket. Because, Shivnarine Chandrapaul is one of the slowest cricketers to have played the game and if you prepare an all-time 11 in test cricket for the slowest cricketers, he will surely be the part of it. but not in this game against New Zealand as he smashed a hundred in just 69 balls which made the entire cricket world rearrange and check the reality. He scored like a beast and still maintained his orthodox shots which made this innings even more special.
The centuries might have come fast, but it will take a huge level of concentration to do it and the game should be in top form. For being in top form, the game should be in touch and practice. The bat speed, hand, and eye coordination is one of the prime reasons for the players who score this runs.