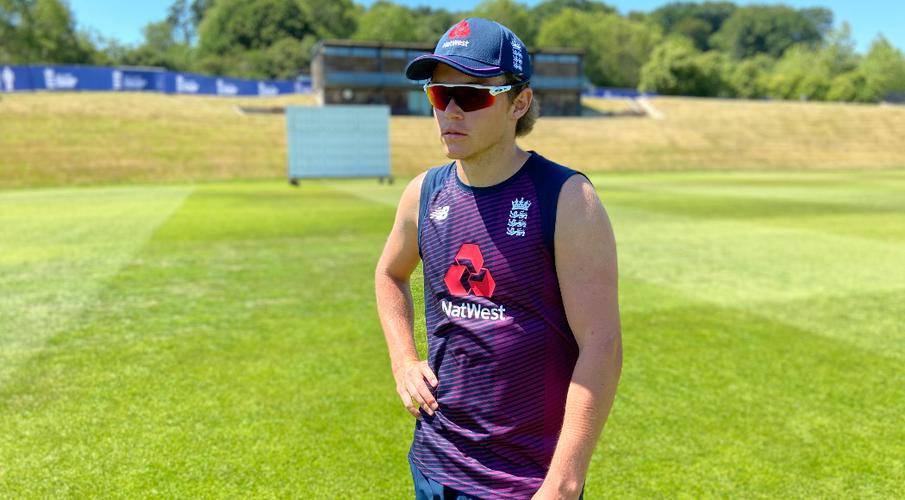 A huge concern has arisen for the England and Wales Cricket Board (ECB) as the star all-rounder has reported of sickness and diarrhoea ahead of England vs West Indies series starting next week. 
England's preparation for resuming cricket after almost four months has been going well but the recent news of Sam Curran opting out of the warmup game has undermined the return of the sport in the country. 
Sam has been following self-isolation protocols after giving his samples for the Coronavirus test on Thursday and he is currently residing in his hotel room at the Ageas Bowl where the first test match will be played from July 8. 
"England all-rounder Sam Curran has had sickness and diarrhoea overnight. He is feeling better this afternoon and has been self-isolating in his room at the Ageas Bowl. He will play no further part in the practice match," the ECB said in a statement.
The warm-up game is a part of England's preparation ahead of the first test match of the home series against West Indies, however, it has now raised concerns for the ECB to go further with it after Curran's incident. 
The Ageas Bowl has been facilitated with the bio-security facility and other necessary arrangements, making it as the low-risk environment for the sports to take place in. 
Curran's reports are expected to be back by Friday, while other players and management are due to be tested again for COVID-19 on 5th July, three days before the first match. 
The match between England and West Indies will mark the return of international cricket after a break of almost four months, which will be followed by Pakistan's tour of England at the end of this month consisting of three tests and as many T20I matches series.