Ellie Downie is one of the most successful female artistic gymnasts of all time. She is the first British gymnast to qualify for all the major events at the 2017 European Championships, she is also the first ever British to win all around gold at European Championship 2017.
In 2019, she won the British all-around title for the second time, before that she won an all-around silver at the European Championships in Poland.
Ellie Downie Early life
Ellie Downie was born on July 20, 1999 to Tony Downie and Helen Downie in Nottingham. Gymnastic always flowed in the veins of Ellie Downey, her sister Becky Downie is also a renowned gymnast. Ellie too followed the footsteps of her sister and became one of the most successful gymnast of all time.
Ellie Downie Personal life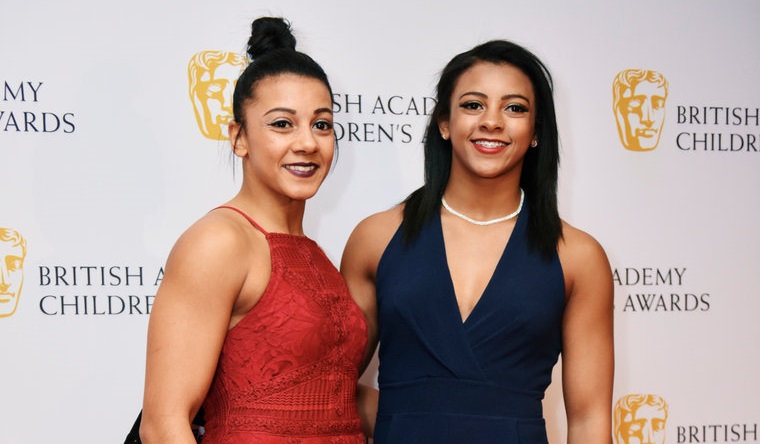 Ellie Downie is the sister of 2008 and 2016 Olympian Becky Downie. She has attended the Rushcliffe School in Nottingham till 2015, but later shifted her focus entirely on Gymnastics.
She is the youngest in the family, she has four elder siblings Josh Downie (brother), Alex Downie (brother), Becky Downie (sister) and Gemma Downie (sister). The champion gymnast is still single
Ellie Downie Professional life
Downie started her professional career at the age of 4. She competed at the European Championship in Sofia, Bulgaria and won a gold medal at vault, silver with the team and a bronze medal in all-round category. For her outstanding performance she was selected at the 2014 Summer Youth Olympics in Nanjing, China. She performed exceptionally well and won 4 medals that includes silver medal at vault and bronze medals in the all-around, balance beam and floor exercise.
She made her senior debut in 2015 after she participated at the 2015 British championships and won silver at vault and uneven bars, and bronze medal in all-round competition. For her exceptional performance in the championships, she was named to the 2015 European championships British team.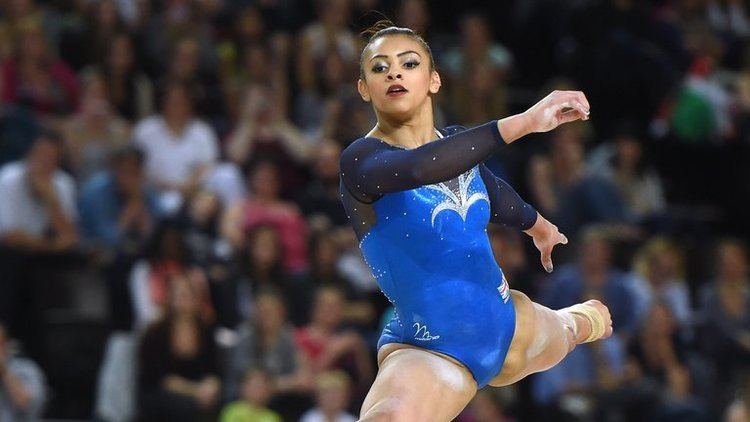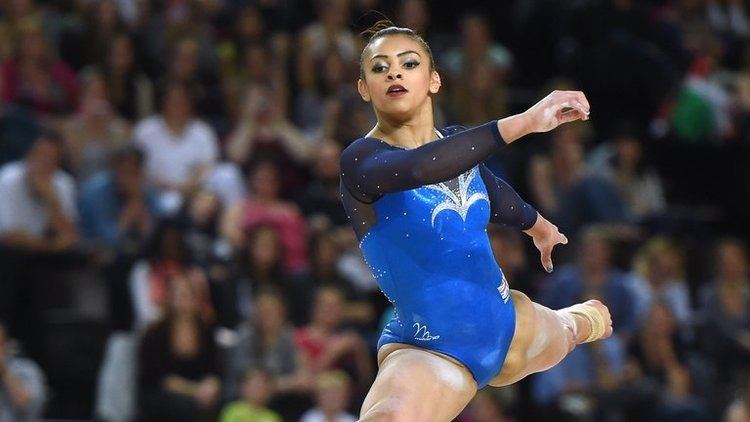 For her all-round performance throughout the year she was named the Sky Sports Sportswoman of the month in April 2015 and BBC young personality of the year the same year.
In May 2016, she won all the individual competitions at the FIG World Cup and by the end of the month she won the silver medal on vault, floor exercise and with the team at the 2016 European championships.
Her monumental feats earned birth for the 2016 Rio Olympics. Although, she couldn't win a single medal, but became the first ever British women to finish fifth in the team competition.
In April 2017, she again created history by qualifying for all the individual finals and even went on to become the first British gymnast to win gold at the all-round title, silver medal at vault and floor and a bronze medal on the uneven bars.
She suffered an ankle injury in 2017 and that stopped her from playing major tournaments like 2017 World Artistic Gymnastics Championships and 2018 Commonwealth Games.
In the year 2019, she was placed first in the all-round, vault and floor exercise. She also won a bronze medal at the European championships 2019. She is now eying the Tokyo 2020 Olympics and looks firmed to make her presence felt.
Ellie Downie Achievements
2019 European Championships all-around silver, vault bronze
2019 British Championships all-around, vault and floor champion
2018 World Championships all-around 11th
2017 European Championships all-around champion, floor and vault silver, bars bronze
2017 British Championships all-around, vault and bars champion
2016 Olympic Games team 5th, all-around 13th
2016 European Championships team, floor and vault silver
2016 Osijek, Croatia, World Challenge Cup floor, vault, bars and beam champion
2016 British Championships vault champion, all-around bronze
2015 World Championships team bronze
2015 European Championships all-around bronze
2015 British Championships vault and bars silver, all-around bronze
2015 English Championships beam silver
2014 Youth Olympic Games vault silver, all-around, beam and floor bronze
2014 Junior European Championships team silver, vault and all-around bronze
2013 European Youth Olympic vault champion, team silver
She has won Junior British Championships2013 (vault champion, bars and beam silver, all-around bronze)
Physical Measurements
Height- 5 feet 2 inches (157 cm)
Weight- 53 kg (117 lbs.)
Eye color- Black
Hair color- Black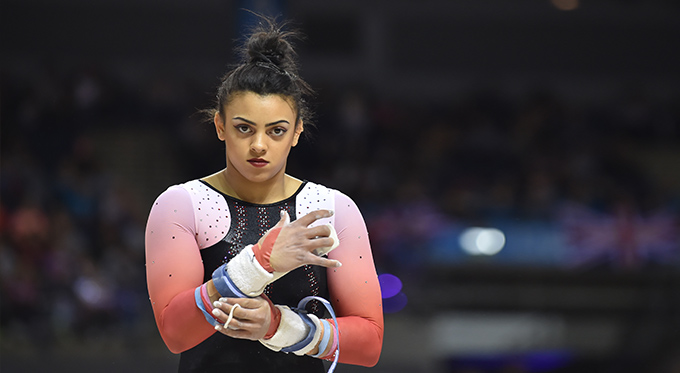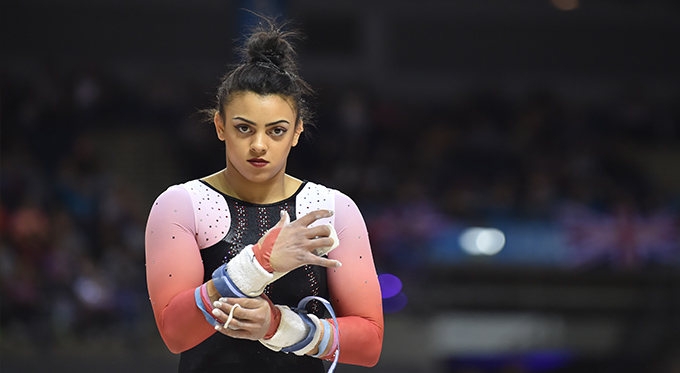 Ellie Downie Personal Life
First Name- Ellie
Last Name- Downie
Profession- Gymnast
Age- 20 years
Zodiac Sign- Cancer
Birth Date- July 20, 1999
Birth Place- England
City- Nottingham
Siblings- Josh Downie, Alex Downie, Becky Downie and Gemma Downie.
Ellie Downie Net worth
Ellie Downie has a Net Worth of $100K-1M (Approx.) as in 2019.
Social Media Profiles
Ellie Downie Instagram- https://www.instagram.com/elliedownie/
Ellie Downie Twitter- https://twitter.com/elliedownie
Ellie Downie Facebook- Not available