Jose Mourinho's Tottenham Hotspurs came back from a goal deficit and defeated Brighton and Hove Albion in their own backyard. It is Mourinho's 3rd win in last 6 games. On a Boxing Day, Mourinho took away all the three points who sit 3points behind 4th placed Chelsea.
Adam Webster headed the Whites in front just before the half time. However, English striker Harry Kane and Delli Alli got the team back on the track and sealed one of the best comebacks for Tottenham Hotspurs in recent times.
After the racism incident against Chelsea, It was Spurs' first home game. Spurs responded emphatically after they were a goal down at their backyard.
Against Brighton, Mourinho left club's record summer signing Tanguy Ndombele out of the matchday squad and gave the youngster, Ryan Sessegnon his PL start of the season who almost scored in the first five minutes. For Brighton and Hove Albion, Steven Alzate went close to score an opening goal but his long-range effort was diverted from the goalkeeper, Paulo Gazzaniga.
However, the attacks were exchanged on both ends and Spurs were nearly 1-0 up just before the half an hour mark when Kane slotted the ball into the net. To the Portuguese manager's dismay, the goal was ruled offside by VAR.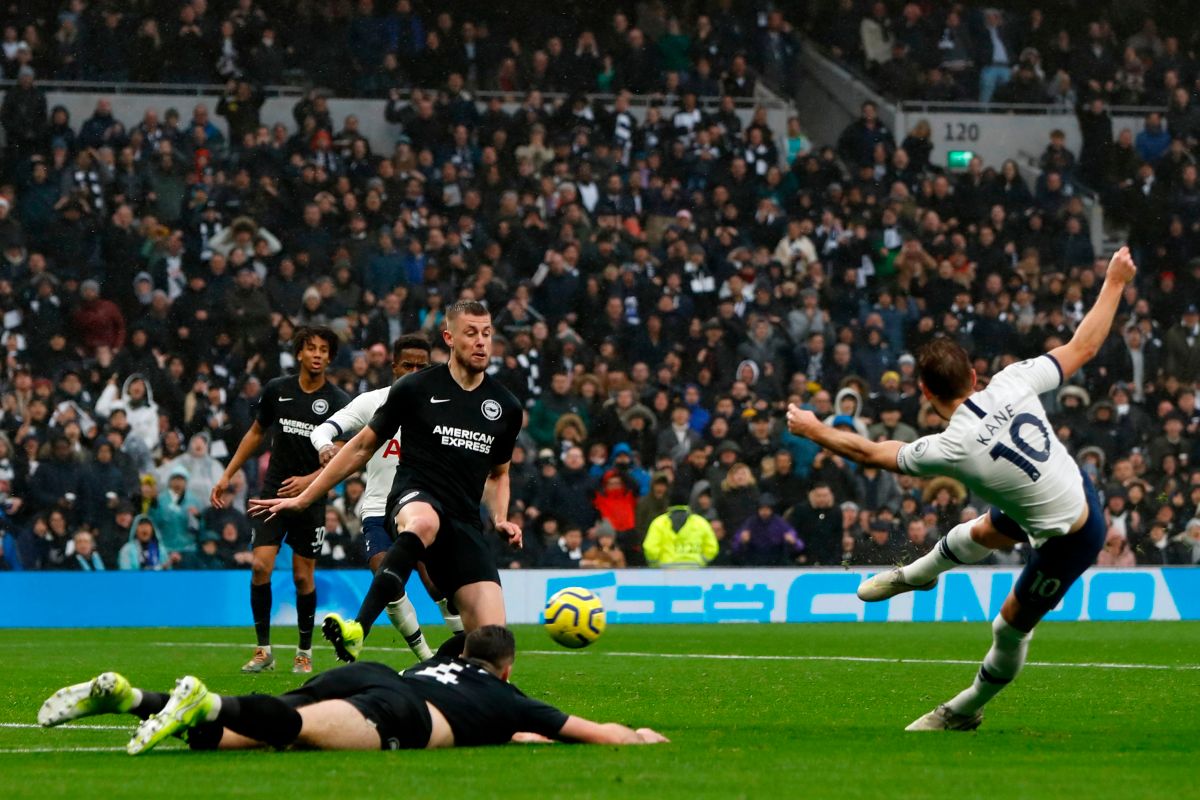 Soon after this, Brighton found the back of the net when Webster nodded Pascal Gross's corner and put them in front. The things could have gone from bad to worse if Aaron Connoly would have found the back of the net who messed up the close-range header just after the start of the second half.
However, this mistake was made them realize when Kane slammed the ball past Mat Ryan after Brighton's No.1 saved the initial shot. Further, Dele Alli scored the winning goal for the Portuguese manager's side after Gazzaniga saved the cross from Gross keeping the scoreline 1-1.
Scoreline: Tottenham Hotspurs 2- Brighton and Hove Albion 1
Goal Scorers: Adam Webster (37′), Harry Kane(53′), Dele Alli(72′)