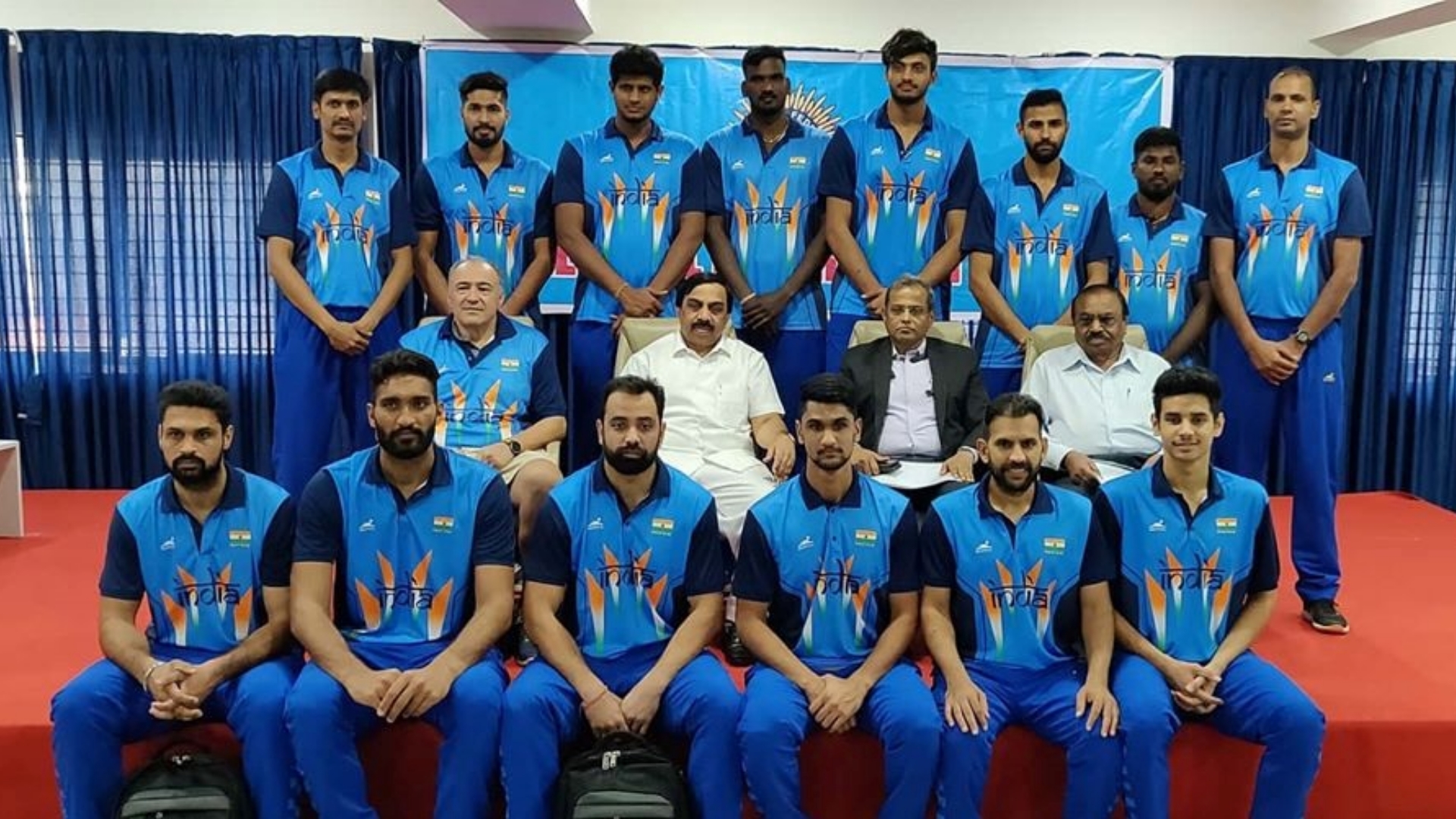 The Basketball Federation of India has announced a 12-member senior men's team to participate in the 2021 FIBA ​​Asia Cup qualifiers. The Indian Team is ranked 13th in Asia. The Circuit for the FIBA Asia Cup 2021 Qualifiers has just begun and the Indian Team will be playing the Home & Away Matches in 3 Windows.
The first window of the FIBA Asia Cup Qualifiers will be from February 17-25, 2020 with the game days within the window being on February 20-21 and 23-24.
The Indian team is placed in group D along with Bahrain, Iraq, and Lebanon. India is scheduled to lock horns with Bahrain at Manama on Friday at Sports City in Window 1 of the qualifiers. Two days later, the team will travel to Baghdad in order to play against Iraq. According to the FIBA ​​rankings, the Indian team is ranked 74th which is the second-best team in the group. The Lebanese team is ranked 55th while Iraq is 79th and Bahrain 113th.
The 12-member squad announced by the Basketball Federation of India has a lot of youngsters in it. However, the names of veteran players like Satnam Singh and Amjyot Singh (both banned for different reasons) are expectedly missing from the squad. The BFI has named 19-year-old NBA Global Academy student-athlete Princepal Singh and 17-year-old Amaan Sandhu, a student-athlete at the NBA Academy India, of Punjab in the squad.
Both Princepal and Sandhu were part of the Punjab team that clinched gold in the U-21 category in the 2020 Khelo India Youth Games.
The second window will continue to be played from November 23, 2020, to December 1, 2020. The game days in the second windows are to be on November 26-27 and 29-30. The concluding window of the FIBA Asia Cup 2021 Qualifiers will be from February 15-23, 2021 where the game days will be on February 18-19 and 21-22. A total of 72 games will be played across three windows.
The 12-member squad announced by the BFI is as follows
Muin Bek Hafeez, Joginder Singh, Vishesh Bhriguvanshi (captain), Prasanna Venkatesh Sivakumar, Sahil, Jagdeep Singh, Prashant Singh Rawat, Aravind Annadurai, Princepal Singh, Amritpal Singh, Amaan Sandhu, Arvind Arumugam