Mikel Arteta's Arsenal staged recoveries twice in the game after the Brazilian, David Luiz was sent off in the 26th minute to settle for a draw against Chelsea at Stamford Bridge in the late-night kick off on Tuesday. The Brazilian was shown the red card after he brought down Tammy Abraham as the player was breaking towards the goal.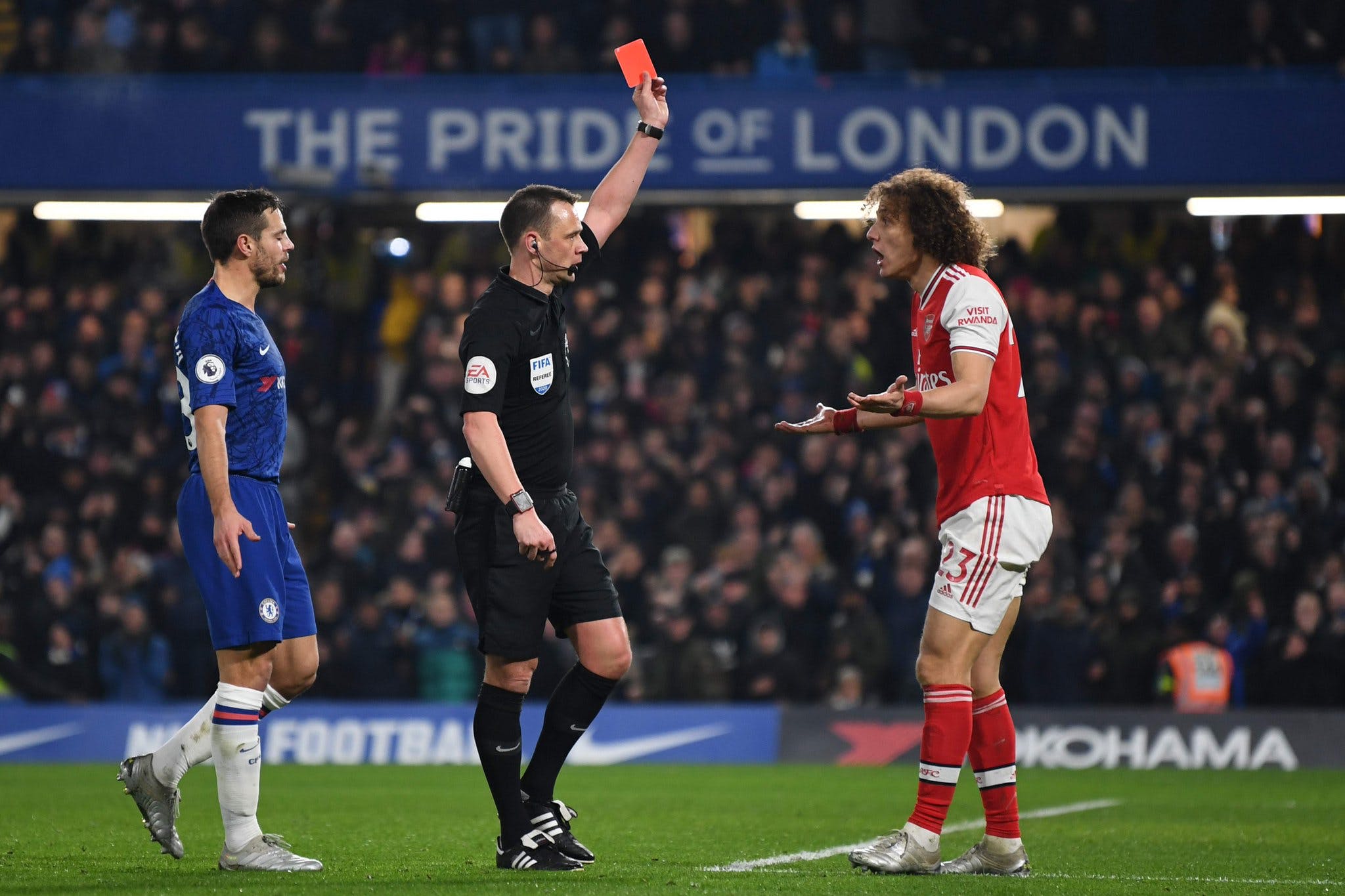 A howler was committed by Shkodran Mustafi in the 25th minute and it allowed the English international to break on the counter who went on a one-on-one with the goalkeeper, Bernd Leno. To avoid a goal, David Luiz brought down the player in the area but to the Brazilian avail, he made the damage to his team. Not only he was suspended, but a penalty was awarded to the Blues. Jorginho slammed the ball past Leno to ope
Even though Chelsea looked comfortable and dominated the game for the majority of the game, they were made to pay the price on the counter. Gabriel Martinelli scored the goal after N'Golo Kante was found guilty of missing the ball through his grapple.
Chelsea wanted to re-affirm their lead and tried to attack in several ways. For every shot, Leno had an answer and sometimes, he even pulled fantastic saves. He denied Ross Barkley a goal when the improvised shot from close range almost went in.
However, the efforts of Frank Lampard's side bore fruit when Cesar Azpilicueta poked the ball from close range in the 84th  minute. Still, the game wasn't over and many plots were yet to come in the game. Gunners' skipper, Hector  Bellerin scored the goal in the 87th minute which was partially a blunder by Kepa Arrizabalaga in front of the goal.
Just when the minutes were left for the final whistle, Tammy Abraham got injured and was visibly seen in pain. He was further helped off by the medical staff of the club full time.
Frustrated about the match results, Lampard said;