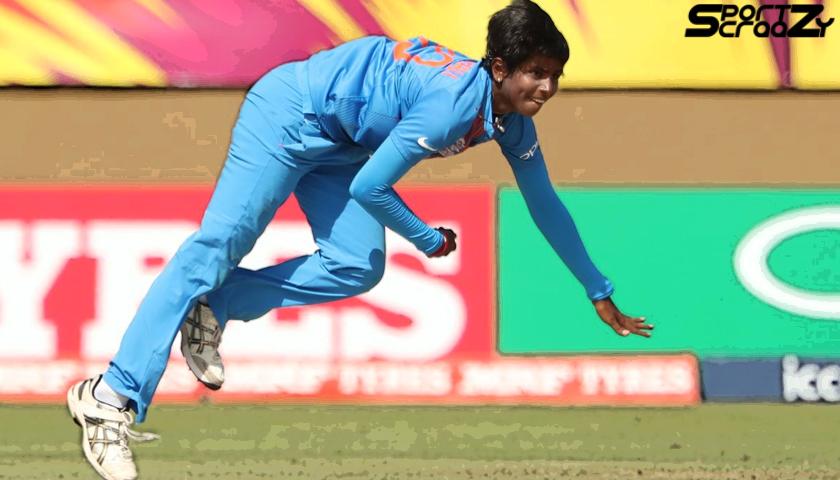 Arundhati Reddy Biography :
Age – 22 Years
Height – 1.63 m
Weight – NA
Place of Birth – Hyderabad, Telengana (then Andhra Pradesh)
Zodiac Sign – NA
Net Worth – Earns 50 Lakhs per year
Mother's Name – Bhagya Reddy
Brother's Name – Rohit Reddy
Early Life
For years, those who followed the Indian women's cricket team closely had a common worry. People were worried, because the hunt for the suitable replacement of legendary pacer Jhulam Goswami wasn't very fruitful. That hunt ended with the discovery of young pacer Arundhati Reddy, who stepped into the scene as Goswami called curtains to her long career.
However, Reddy was not always interested in cricket. In fact, she didn't even play the game until she was 12 years of age. When she did start playing cricket, it was just for recreation, and to give her brother Rohit Reddy some practice. But very soon Arundhati got hooked on to the sport.
Her mother, Bhagya Reddy was quick to acknowledge this. She realized that daughter might have a future in cricket. She herself was a very good volleyball player back in the day. However, financial constraints prevented her from being a professional volleyball player.
Through her daughter, she wanted to live her dream of being a sportsperson. She encouraged Arundhati to take the sport seriously. As a result, a very tedious routine was chalked out. Every day, Reddy had to wake up at 4 AM in the morning for net sessions.
Then, she would drop her at school. Reddy had always been one of the best students of her school. Back from school she would go for the evening installment of practice. She would return home only at 9 PM, and will have barely any time for dinner, as a 4 AM practice session would await.
This invariably had an effect on her grades. Once a contender to top the exams, she soon fell through the ranks. However, instead of keeping her daughter away from the game, her mother encouraged to do better in cricket. Arundhati never had to face the pressure of getting good grades.
Domestic Career
Reddy soon found herself at the Hyderabad team, where she met former Indian cricketer Savita Nirala. Nirala was quick to understand how Arundhati's built is perfectly suited for fast bowling. She worked closely with her and helped her grow as a cricketer.
Initially, Reddy started out as a wicket-keeper batsman. But it was Nirala who moulded her into the replacement of Jhulan Goswami she is today. On being asked about the switch, she told Female Cricket "When I started bowling, everyone around me believed that I am good and that I had the ability to play for the country and that is when I considered bowling seriously.
During my U19 days, everyone told me that I am very talented and that I can play for the country someday, so I actually realized that maybe this is the area I am really good at. Because as a fast bowler, I got into the team right away. So after that, the interest just kept increasing.
Reddy soon took the job of a junior clerk at Indian Railways, which saw her change teams. At Railways, she came in contact with Nooshin Al Khadeer. She was another person who had a great influence on shaping her career and helping her to be in the place she is in today.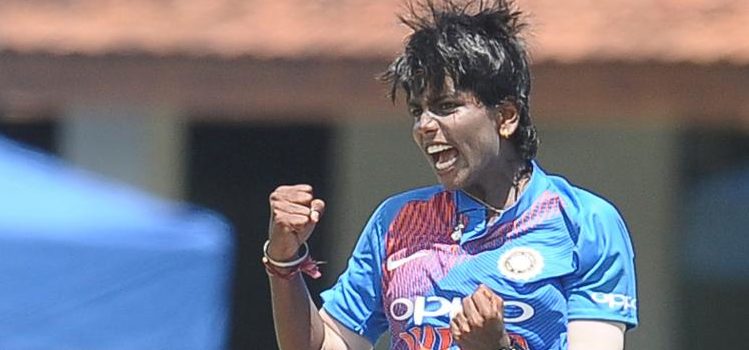 International Career
Reddy got her first chance of wearing the blue jersey on 19th September, 2019, in a T20I game against Sri Lanka at Katunayake. Though she took the wicket of opener Yasoda Mendis, she was very expensive in that game. In 3 overs, she conceded 37 runs. Reddy is yet to make her ODI and Test debut for her nation.
Stats
In the 18 T20Is she has played so far, Reddy has 13 wickets. Her economy rate is slightly higher than 8 runs per over. She has also scored 72 runs, at an average of just over 7. Her best bowling figures are 2 wickets for 19 runs.
Hobbies
Besides cricket, Reddy also likes to sing. Speaking on this habit, she told Female Cricket "I have this karaoke which I use and I sing along when I am alone in my room to relieve my stress and I want to make sure that I distract myself when I am getting stressed over something so I just watch some movie or the show I have been following."