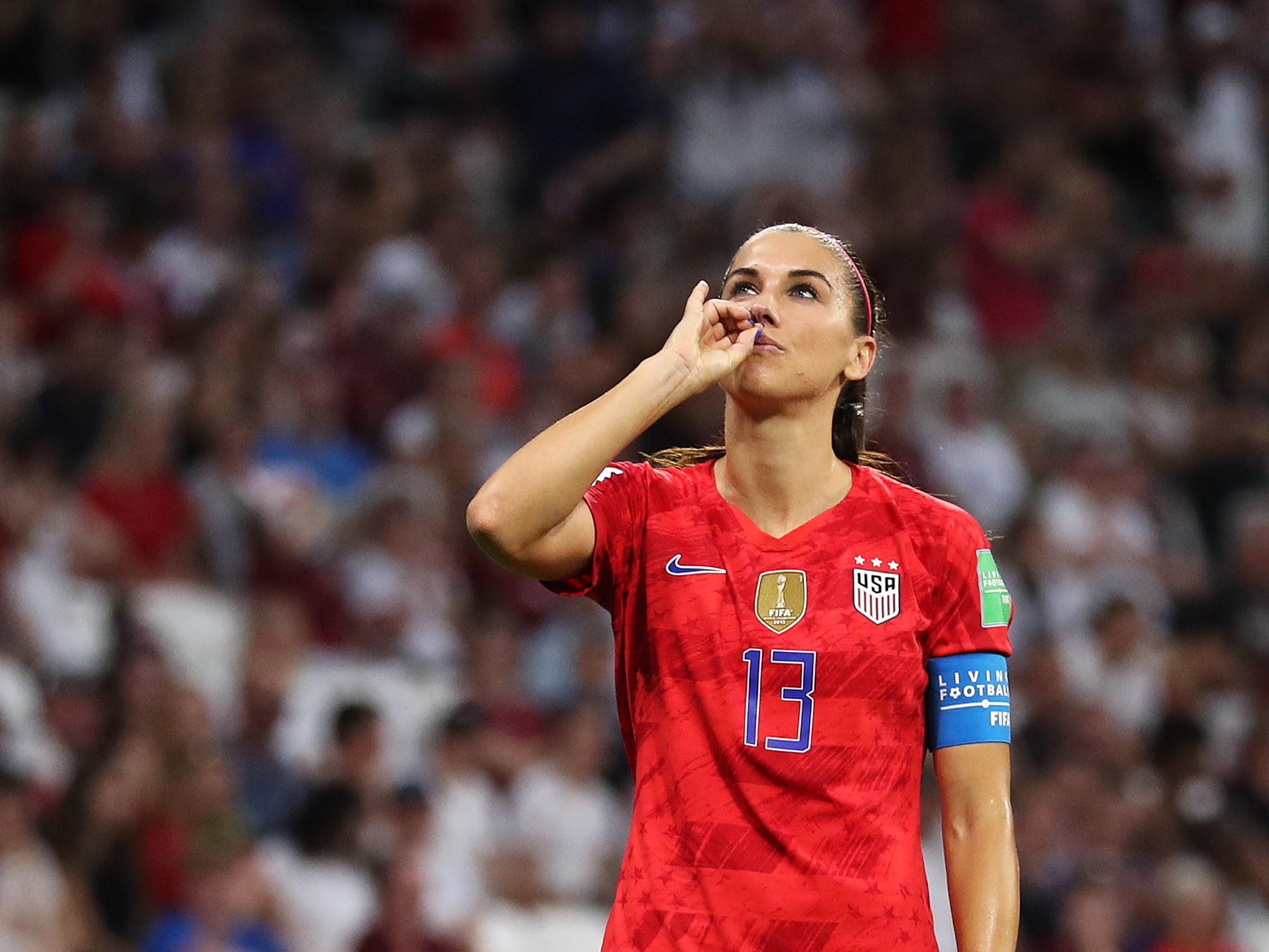 The video already has 1.5 million views on social media platforms. USA women footballer, Alex Morgan twists away from her marker and let's rip at goal not only once but again, and again, and again. Even though it is not unusual to see the player scoring the goals, it is in a different situation. The marker in this situation is not moving and the player is ina hoodie. Moreover, she is seven-month pregnant whose belly jugs out proudly. Morgan scored 23 goals for club and country in 2018 and nine goals in the 22 games last year.
Aside from my ? passing, being 7 months pregs hasn't slowed me down too much! https://t.co/GeRgH4yaVb

— Alex Morgan (@alexmorgan13) February 4, 2020
In 2018, the player has scored 23 goals for club and country and reciprocated the same in 019, scoring 22 goals. After winning the silver boot in the World Cup, the player stepped down from the position before joining the USWNT squad for the CONCACAF Olympic qualifier against Mexico in California.
NHS guidelines now encourage pregnant women to
"keep up your normal daily physical activity or exercise for as long as you feel comfortable" and explicitly state that "exercise is not dangerous for your baby", going on to state:

"There is some evidence that active women are less likely to experience problems in later pregnancy and labour."
Alex Morgan is far from the first footballer, let alone elite athletes, to continue training long into their pregnancy. It is not the first case where a woman athlete with pregnancy has taken the field. The Norwegian international runner Ingrid Kristiansen won the Houston marathon while almost five months pregnant.
The British international, Paula Radcliffe took part in a 10km charity run while seven months pregnant in 2010 and won the New York marathon nine months after giving birth. However, few have chosen the time to indulge in a family over careers until it was time to call the shots. This might have been taken on their judgment on lack of maternity rights, financial worries and other fears which includes being replaced/sidelined.
Alex Morgan announced her pregnancy alongside the Los Angeles Galaxy player Servando Carrasco, who is her husband, in October 2019. And, her return to the fold wasn't destined then. However, USNWT new international manager Vlatko Andonovski in his first press note said regarding the future of the striker and his intentions for the player. He opined;
"The most important thing is to have a healthy pregnancy and deliver a healthy baby," 

When she does that, we're going to do everything in our power, use the resources that the federation is providing, whether it's high-performance director, staff, anything that we can do on our side to help her get back for the Olympics."
Please follow and like us: