Striker Zlatan Ibrahimovic slams his teammates ahead of their loss against Inter Milan by 4-2 on Sunday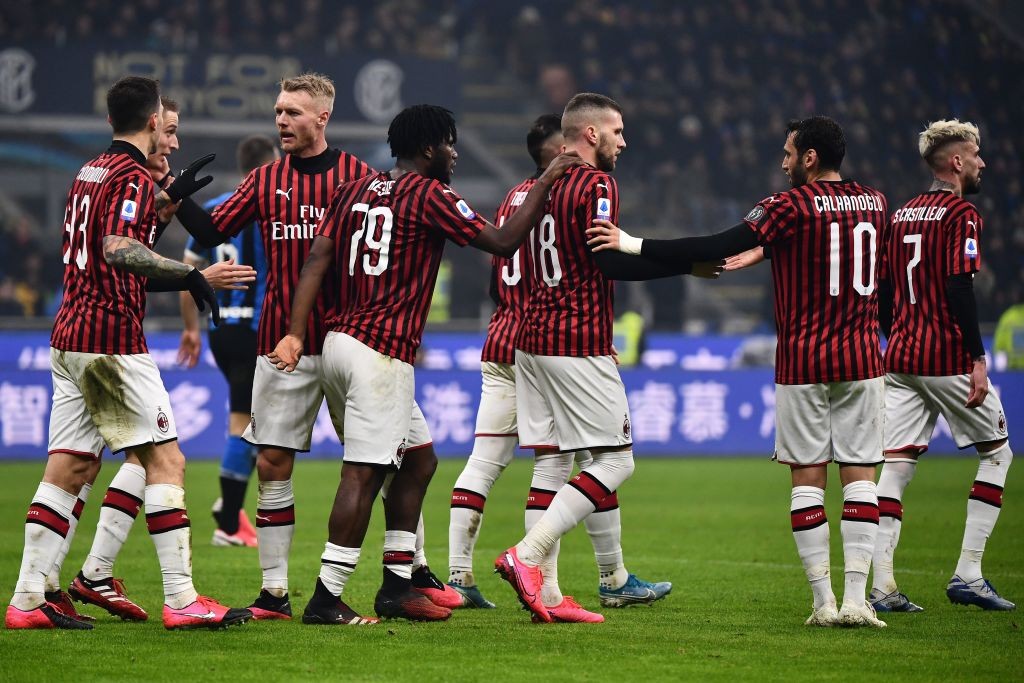 AC Milan Striker Zlatan Ibrahimovic fired his team-mates after their loss against Inter by 4-2 on Sunday. Zlatan's men were ahead by 2-0, however, the tables turned in the second half with rivals scoring 4 goals.
It was Ante Rebic who first opened the account with the first goal, followed by Ibrahimovic who scored the second for the club against his former club Inter, However, though Milan being ahead in the first half, Inter's came back with a fitting reply.
Inter took the lead with the help of  Stefan de Vrij with Romelu Lukaku adding a fourth in injury time.
Later, Ibrahimovic opened up about what led to the disastrous loss. It was Milan player's who lost their focus in the early second half.
However, Zlatan was left disappointed as Inter came from behind to secure all three points.
"It's difficult to explain what happened," the 38-year-old said.

"At half-time we told ourselves, the first 15 minutes going back out there will be crucial, and in that 15-minute spell, we conceded two goals.

"We stopped playing, the team stopped believing, we stopped pressing, didn't pass it around enough. From the equalizer onwards, everything collapsed.

"I think a lot of it is down to experience because you must know how to control a game at 2-0 up, not just winning at the end.

"It's strange because our first half was practically perfect. I expected more from Inter and the first-half performance did not look like a team worthy of second place. They did after the break."
The loss now means they are now 10 points lag of the top four.
Whereas Inter, on the other hand, is now top of the table on goal difference.
Apart from Ibrahimovic, Milan boss Stefano Pioli also admitted that he was infuriated after witnessing his side going down.
"I am angry with my players," he said.

"Because we had some defensive duties in those situations and the moment we let it go, we were punished.

"It's a real pity, as we were in control and outplaying a strong team, making it look like there was never a 19-point gap between us. We had defensive duties and we did not perform them.

"It was absolutely our best first half of the season, but we lost a derby that we had been winning, and we must build on the qualities we showed in that first half.

"The match must be analyzed on the whole."