Australia batsman Steve Smith is all set to play in South Africa for the first time since the ball-tampering incident. It will be a good test of patience when the away fans will mock him. However, the former Aussie captain has made it clear that he will take it all in a positive way and have fun in the middle.
"It's nice to be back playing in South Africa. The last time I was here things didn't end overly well, but I've also got really fond memories of playing here," he said.

"The people have been lovely. For me, it doesn't bother me too much. Justin said something the other day about having a dress-rehearsal in England. I, honestly, don't notice it particularly when I am batting. It's just words. It doesn't affect me. People want to say things, great, people don't want to say anything, that's great as well. It's their opinion. People want to say things, go for it."

"I've got fond memories of playing here. The 2014 Test series here was amazing and winning the Champions League here in 2012. People have been lovely. Guys have come up for photos and it's been nice. It's been normal. Nothing has been different," Smith concluded.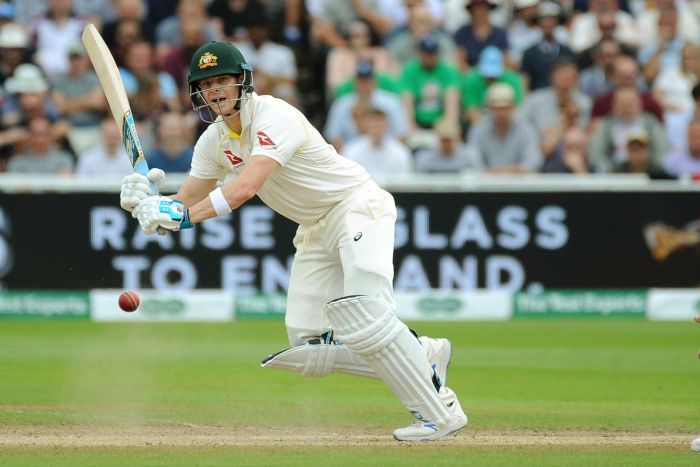 Meanwhile, ahead of the first T20I between South Africa and Australia, a heart-warming video from the visitors' net session has gone viral on the social media as a 16-year old fast bowler from King Edward VII School was seen bowling to Steve Smith on the nets The young speed gun produced a ripper of a bouncer to Smith and beat him for pace. The kid's elder brother posted the video on Twitter and it has been one of most talking videos since then.
A couple of children from different schools in the city were invited to join Australia's training session on Tuesday. King Edward VII is a famous school in South Africa. The current skipper of the South Africa team Quinton de Kock and Director of Cricket South Africa Graeme Smith also graduated from that school.
The two sides will play three T20Is and three ODIs, starting from February 21.
https://twitter.com/TaraDomOs/status/1229786311554453504