Unique Records of Sachin Tendulkar: Confidence helps you to perform to the best, when you perform to the best, you break records. Breaking records is not very easy as it seems. Today we will talk about such unique records of Master Blaster
The First Person to Score a Double Hundred in ODI Format
When scoring 150+ was monster stuff in those days, Master Blaster Sachin Tendulkar became the first man to score a double century in the planet. He scored it against the South African attack which consisted of the likes of Steyn. He reached the 200 run mark in the last over and remained not out in the end. It was the moment to cherish for every Indian fan.
He might have gone early in the first game, he might have missed the last game, but this 200 in the second game was enough to fetch him the man of the series award. That inning was the biggest threat for the Indian fans and that game also sealed the victory for India. He is one among the greatest cricketer and he is often compared with Don Bradman.
He held the Record for Highest Individual Score
Unique Records of Sachin Tendulkar: For almost 4 years, he held the record for highest individual score in ODI's and that came after the classic knock of 200 not out against South Africa in Gwalior. Having this record is not only special for the player, but also special for the entire nation as they can say it proudly all over the world.  even now, this record is Held by an Indian Rohit Sharma. But the double Century from Sachin will always remain the best as it was the first ever knock and it came before the pace of T20 fully got into the players.
Highest Number of ODI Centuries | Unique Records of Sachin Tendulkar
Unique Records of Sachin Tendulkar: Scoring a century is an utmost achievement but this man has scored it for 49 times in the history of the game and it is one of the reasons they describe him as the god of the game. In the international level, he has dominated every bowler in the world and he has shown class in the much-needed situation for the team. he is one of the mightiest cricketers and he proved all his class during an era dominated by bowlers. His trademark cover drive and his trademark straight drive will be a treat to watch any day in the cricket.
49 centuries and one short of that 50- century mark, but do not forget the fact that he has gotten out in the '90s for 17 times in the ODI cricket and if he at least scored 10 out of all of this missed chances, he would score around 60 ODI centuries. Nevertheless, he still holds the record for the most centuries in ODI level and he will always remain the God of cricket even if someone overtakes the record. His calmness, the chants of his name, the chants of his roar, the way people enjoyed when he walked into bat says everything for cricket he has played.
The Highest Number of Test Centuries
Unique Records of Sachin Tendulkar: With 51 hundred to his bag in test cricket, he remains one of the greatest Indian cricketers of all time. he has scored Hundreds all around the world and has scored hundreds against all the top test playing nations in their own backyard. His 50th century came against South Africa in South Africa in 2010 and that was a terrific knock which proved his worth and everyone started to yell that god bats at number four for India. His performance in overseas conditions may not have won too many series for India, but he remained one of the reasons to cherish always as his batting made a million fans happy.
What a player he was, his farewell speech in 2013 made a million fans cry and that is the impact he created among Indians and even to his fans in other countries. He can be the toughest batsman for any bowler who bowled at him. making his debut in 1989, he carried the hopes of the nation for 24 years and his consistency and dedication on the field said about his love for the game. In those 24 years, whatever happened in his life was surrounded by cricket and that is how a legend should be made and should live.
100 International Centuries | Unique Records of Sachin Tendulkar
Unique Records of Sachin Tendulkar: Can you imagine how great achievement it is? A hundred international century in the history of cricket and he is one the greatest batsman in history, no, he is greatest ever when we look into this particular record. Crossing every stone thrown at him, he scored Hundred International century and this record is a special one and the toughest record for other players to beat. Scoring 101 hundred to beat this record is not going to be an easy task for any players.
Everyone expected he will score that 100th century in eh world cup 2011 but sadly it did not happen and since that fans waited for 1 and half years for Sachin Tendulkar to reach this mark against Bangladesh. When he reached this milestone, the god of cricket was celebrated again and this time in a more intense way as his fans will go any extent to celebrate his success. Sachin Tendulkar, this is a name which owns 100 international hundreds which is a miracle task for any player coming up.
Most 150+ scores | | Unique Records of Sachin Tendulkar
Unique Records of Sachin Tendulkar: Leave out the centuries, leave out the half centuries, there is something called daddy hundreds and Sachin has the greatest number of Daddy hundreds in ODI's with 5 150 plus scores in ODI'S.  it can surely win you games on most of the occasion, but his best 150 plus score came in a losing cause against Australia in 2009 when he scored 175 runs in the chase of 350 plus which was close to impossible during these days but India went down by just 3 runs in that game. But that game will be remembered for the heroics of this man and the way he thrashed Australian bowlers all over the ground.
Most Centuries in a Calendar Year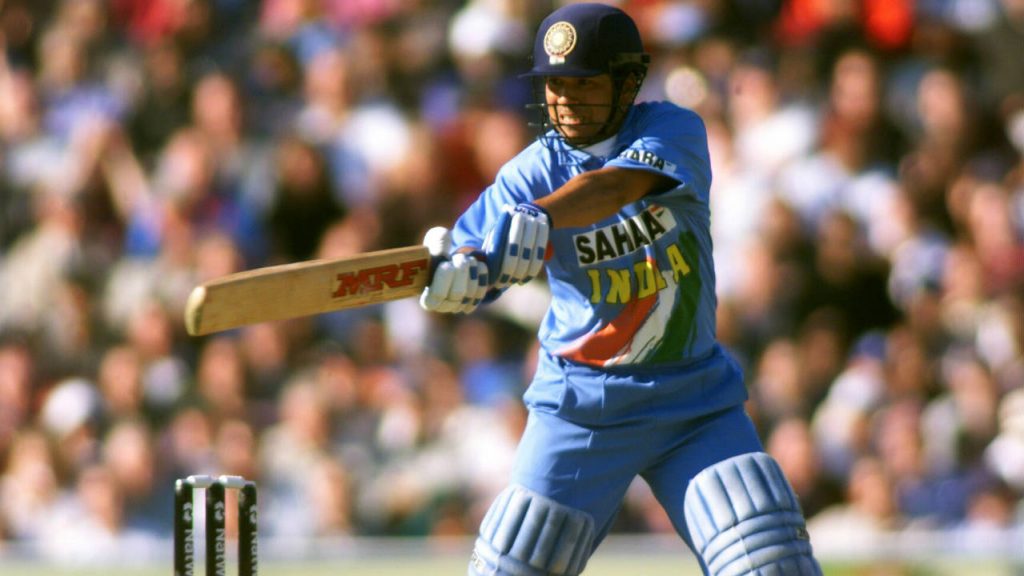 Unique Records of Sachin Tendulkar: Like he owned the word centuries, he owned one more record in that list by scoring 9 centuries in the year of 1998 and became the man with the greatest number of centuries in the calendar year. This record was the most unique record in his times and he became the legend from the superstar after that calendar year and he dominated every bowler came his way. Sachin Tendulkar will not be the player, but he will be emotion among Indians forever.
He has the Greatest Number of Runs in Test Cricket and ODI's
There were only two formats during his playing days and he has the most number of runs in both the formats. It was like when you own a game, you have to own every format. When you play with spirits, you have played with utmost spirits.
He has Played a Greater Number of Tests and ODI's
In both the formats, he played the most games for his country than any other player in the world played for his country. He played 463 one day games and 200 test matches for India which talks about his stamina and consistency.
Yes, these are the records of a god of cricket and he is somebody will be remembered by every cricketer in the world and also by every sports lover in the world and not just by cricket lover. The name is Sachin Ramesh Tendulkar.
Also Check: