Footballing legend and ex-Barca man Ronaldinho Gaucho is currently going through a tough phase in his life.
About to complete a fortnight in a Paraguayan maximum-security prison, where he and his brother await trial for the use of false documents, comical tales of winning a futsal tournament followed an account from a visitor that he is "sad" with his lot.
"I saw Ronaldinho, and he is sad in prison," said Pipino Cuevas, an ex-Paraguay striker who has been to see the former Brazil star in Asuncion.

"Hopefully he can get out soon. He is only sad about the situation. His lawyers handle all the rest," it was added.
Cuevas blamed the local authorities for granting him a fake passport in the first place, stating his belief that the legend is a "good person" and should be allowed a transfer to house arrest that has been refused numerous times in court.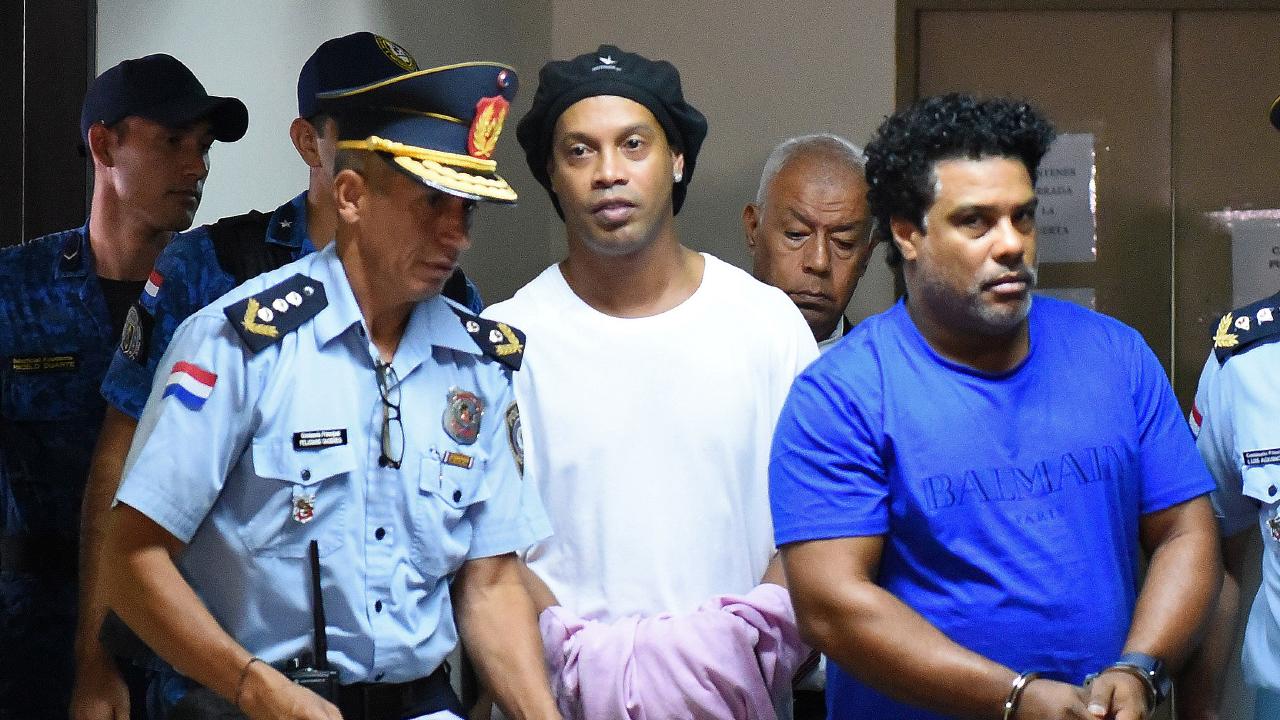 Meanwhile, FC Barcelona, the club the 39-year-old is most linked with, has remained silent on the matter.
And as per Catalan daily newspaper SPORT, this may be due to the fact that they have washed their hands of their 2006 Champions League winner.
Earlier in November, Ronaldinho hinted at a reunion, while also visiting the Camp Nou last month, where the Brazilian was pictured with playing days boss Frank Rijkaard, preceded claims from RAC1 that a Barça Legends game with him front and center as a guest of honour would take place on August 19.
Set to face a full six months in prison before being brought before the judges, this event has been put in jeopardy and the SPORT reports that Barça will distance themselves from Ronaldinho as "having an inmate as an ambassador is not the best advertising campaign a club can have".
The report also points out that this is not the first time relations between the two parties have been put on ice either. Leading up to Brazil's 2018 elections, FCB cooled off being associated with Ronaldinho and Rivaldo due to their voicing of support for a far-right candidate and now-president Jair Bolsnaro.
Earlier on March 7, Ronaldinho along with his brother, Roberto de Assis Moreira, had been arrested in Paraguay after they allegedly entered the country with an altered passport.