Record-breaker Pardeep Narwal produced another milestone on Monday, becoming the first player ever in the history of Pro Kabaddi League to clinch 1000 career raid points. He scored as many as 26 points in the last game against Tamil Thalaivas, helping his side win the game 51-25 and thereby ending Patna's six match losing streak.
Starting playing the sport at the age of nine, Pardeep Narwal has become one of the finest Kabaddi players the nation has ever seen. Hailing from a small village in Sonipat district, Pardeep's performance on the mat has only improved with every Pro Kabaddi season.
From Where did it all Start? 
"My uncle, Ravinder Narwal, is in the army. He used to take me to the field to play Kabaddi. I would always go and fun with him in the dirt and then come back because nobody at that time would let me play. The later my guru gave me a chance to play." Pardeep Narwal told on Patna Pirates' official YouTube channel video.
Playing for the under-11 side, Pardeep Narwal tasted success for the first time in Kabaddi after winning first prize at both zonal and district championship. Consistent impressive performances helped him represent the state team.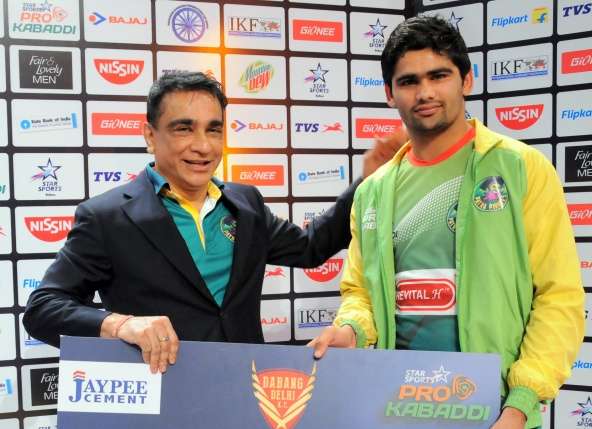 Pro Kabaddi League 2:
Matches: 6
Total Points earned: 9
Total Raids: 38
Successful Raid %: 23.68
Super Raids: 1
Pardeep Narwal made his debut in season 2 of Pro Kabaddi League with Bengaluru Bulls. He played just 6 matches in that season, accumulating nine points and overall 38 raids.
Pro Kabaddi League 3:
Season 3 of Pro Kabaddi League saw him moving to a new franchise in Patna Pirates- a move which turned out to be a turning point in Pardeep's career.
Matches Played: 16
Total Points Earned: 121
Total Raids: 187
Successful Raid %: 62.03
Super Raid: 10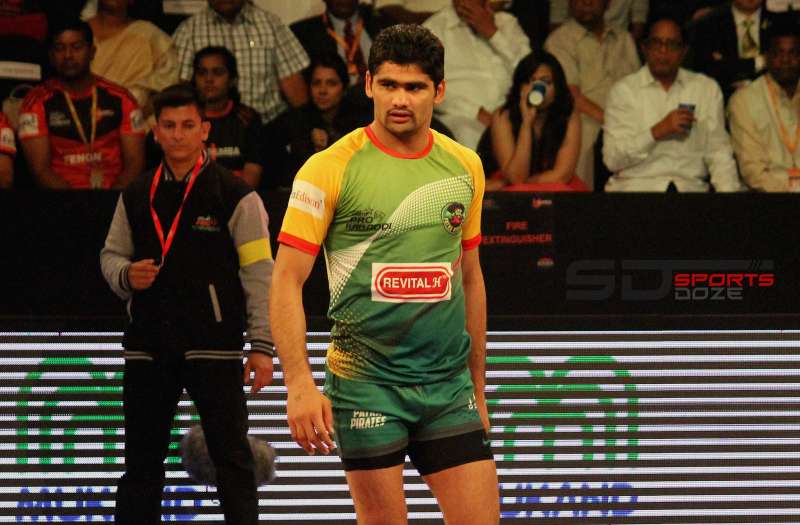 Pardeep Narwal played more number of matches in the next season and also grabbed eyeballs with his performance on the mat in season 3 of Pro Kabaddi League.
He accumulated 121 points in 16 matches. He made as many as 187 raids with 62.03% successful raid percentage, including 10 super raids.
"He has been playing with us when he was around 12 years old. He still practices with us when he comes back from Pro Kabaddi League. He didn't have fun in anything else besides Kabaddi. He used to stand behind alone. Six defenders used to defend and he used to stood back and was the sole raider for the whole match." said Naresh Narwal, Pardeep's coach.
Pro Kabaddi League 4:
Matches Played: 16
Total Points Earned: 133
Total Raids: 263
Successful Raid %: 49.8
Super Raid: 3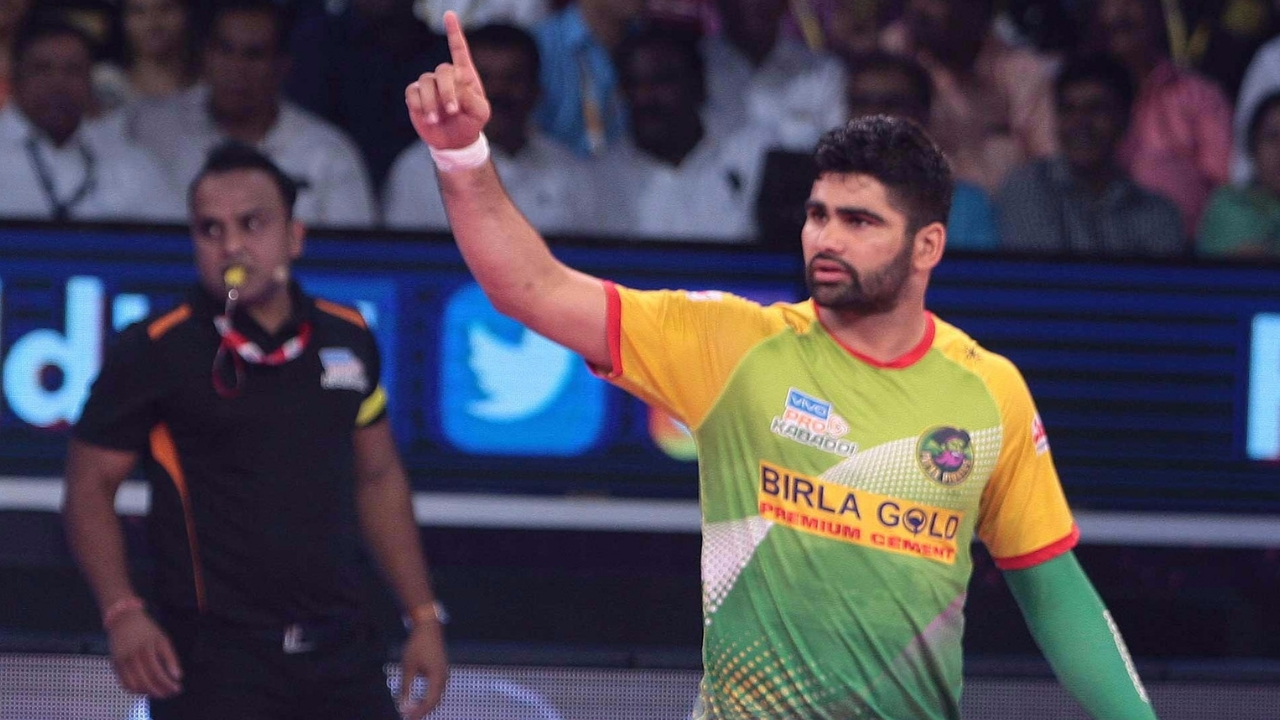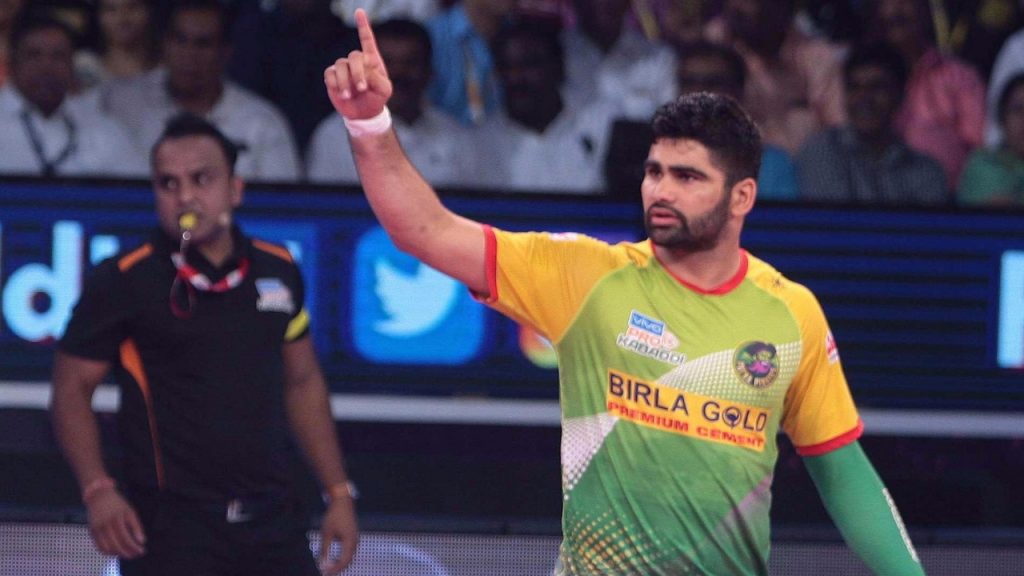 Pro Kabaddi League season four turned out to be a breakthrough year for Narwal. The Sonipat raider was adjudged as the most valuable player in season four, accumulating 133 points in 16 matches. He made 263 raids in season four with a successful percentage of 49.8 %. He notched up 131 raid points, including three super raids and five super 10.
Perhaps, Pardeep Narwal's growth over the years has a lot to do with Patna's Pirates' coach Ram Mehar Singh. Narwal himself credits a lot to Ram Mehar for his success in the sport.
"Ram Mehar is very nice to have trained me and chosen me for Patna Pirates and bought me in the auction. He teaches me a lot. I learnt the art of stealing bonus points here in Patna. Patna Pirates changes me a lot. I came here just as a player and then they made me the captain. I didn't image being such a great player. I always saw myself getting a job in the Army or Air Force." Narwal added.
Pardeep Narwal bettered his performances in season 5 of Pro Kabaddi League, scoring a remarkable 369 raid points with the second successful raider being 150 points clear of him.
Pro Kabaddi League 5:
Matches Played: 26
Total Points Earned: 369
Total Raids: 586
Successful Raid %: 62.96
Super Raid: 18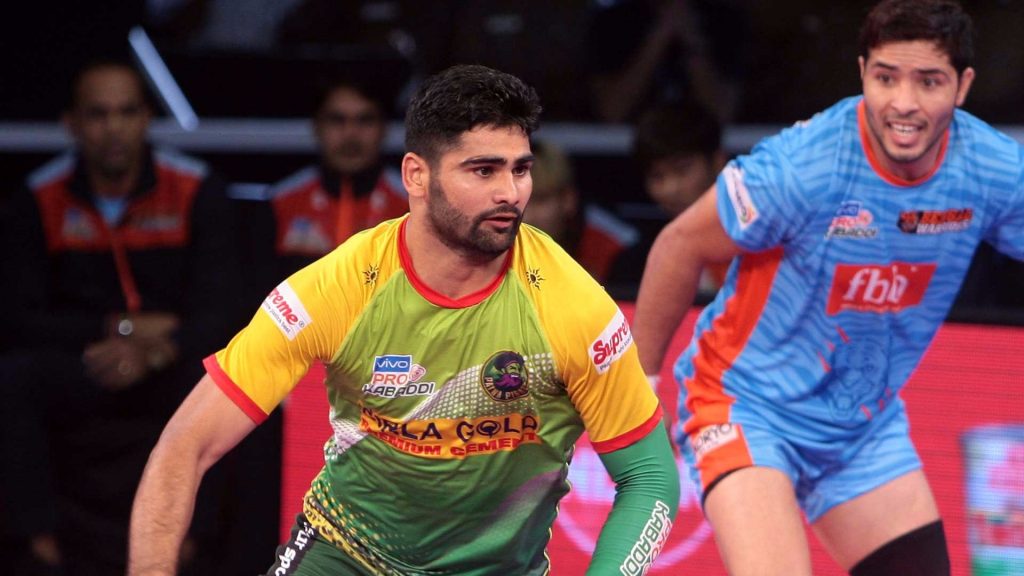 Pardeep Narwal played 26 matches in Pro Kabaddi League season 5, producing a remarkable 369 points. He accumulated 586 raids, including 18 super raids with a raid percentage of 62.96.
In Season 5, Narwal scored a remarkable 369 raid points and was 150 points clear of the second most successful raider of the season.
"My life changed after PKL. People started to know me. They came to meet and greet me and makes me feel happy." Said Pardeep Narwal.
"He proved himself in the finals of PKL season 3, 4, and 5. Everybody supported him, the people, the country, the village and we can see the result." Pardeep uncle was quoted as saying.
Pro Kabaddi League 6:
Matches Played: 21
Total Points Earned: 233
Total Raids: 391
Successful Raid %: 59.59
Super Raid: 6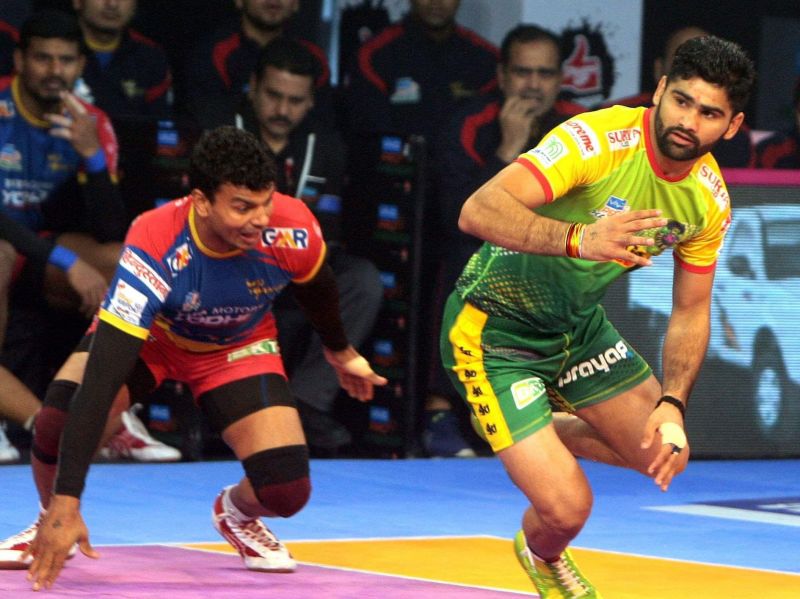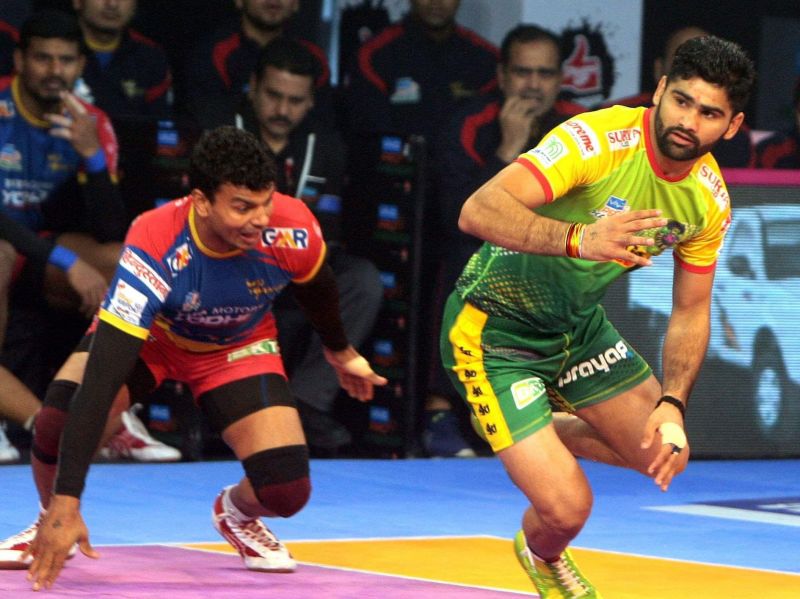 Pardeep Narwal enjoyed a stellar season in the 6th Pro Kabaddi League season, scoring 233 points in 21 matches. Boasting of a not-out percentage of 76.21, Narwal notched up 391 raids with a successful raid percentage of 59.59. He accumulated 233 raid points, including six super raids and 15 super 10s.
Pardeep Narwal is showcasing a stupendous show at the ongoing 7th season of Pro Kabaddi League, singlehandedly carrying the pressure of the entire team on his shoulders.
Narwal has so far played 14 matches in the league, earning 158 raid points in 274 raids. He currently holds 8 super 10s and 7 super raids in the 7th season of the league.