Jeanne Kietzmann, a model who is a renowned actress as well was born on 8th October 1986 who is a native of South Africa. Presently working in series like Outcasts where she started from the year 2010, League of Glory from the year 2010 and Muse in 2015. She is a perfect mixture of beauty with talents which is known throughout the world and across the web. Her nationality is South Africa as we have already known by now, born on the 8th of October 1986 with her present profession as a model with no marital relationship.
These are her primary details, now knowing some more additional stuff about thereby taking a step closer of knowing her. She has been dating with Dale Steyn, a renowned cricketer representing the cricket team of South Africa where he currently plays in Test matches, One Day International matches and the Twenty20 International matches, born in Phalaborwa, South Africa.
They have started to date each other from 2007 onwards and are still seeing each other. Her 1st ever appearance on a screen was in 2008 in a T.V series called the Innocent Times. It was then her career started with her doing projects one after the other like her appearance in FHM in the year 2010. She then started with her acting journey, with her continuous hard work and determination she finally got her first major screen appearance in  the Soccer Series Drama which was known as the League Of Glory where she was playing the role of Tamara Blaine who is the girlfriend of Jonathan Grant who is apparently the lead hero which started from the year 2010.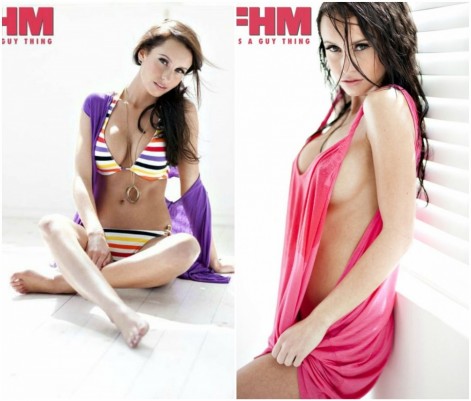 This was not the project she was doing at that time, while doing the League Of Nations in one doing she was occupied in the other hand too as she was doing a BBC science fiction series referred to as the Outcast where she was one of the major supporting actors with her appearance in its eight-episode which got aired in T.V in the year 2010.
Apart from her social and her known personal life she has a separate life which is left just for her that is left untouched by the social media. Let us take a look at it.
Presently she at the age of 32. The explanation behind her fitness and a well-shaped body are her hobbies which mostly is connected to activities related to outside her house such as mountain biking, road running, ballet, hiking, and so on. Not only that, in order to maintain a balance between her mind, body, and soul she is into singing, painting and meditating which helps her to maintain her physical and mental composure. Altogether, summing up everything one could say that Jeanne is a beautiful and a hot model where her talents and hobbies make her more beautiful both from inside and outside with a very promising future in the field of acting and modeling.
Also Check :