Finals: Fore Titans vs VK 18 Cricket Academy
Finals Result: VK 18 Cricket Academy won by 4 wickets
| | |
| --- | --- |
| Player of the Match | Baldev Pandey |
| Series | 10x Club Cricket Championship |
| Final | Fore Titans vs VK 18 Cricket Academy |
| Date & Time | 25-5-2022, 3:30 pm |
| Venue | PSR Sports Club, Delhi |
| Best Batsman |  Yadvendra (Yuzi) 37 runs  |
| Best Bowler | Baldev Pandey 4 wickets  |
| Fore Titans | Rahul Yadav ©, Karan Chaudhari, Rahul Rajput, Yusuf Salmani, Mukesh Mishra, Azad Khan, Pramank Gaur, Gaurav Prakash, Sumit Tyagi, Sunny Verma, Kunal Gautam, Gaurav Sharma, Krishan Saini |
| VK 18 Cricket Academy | Arvind Upreti ©, Shakti Singh Chauhan, Harish Kumar, Sanjay Bhaskar, Adesh Yadav, Yadavendra Yadav (WK), Rohit Kumar, Rohit Chaudhary, Akshat Goyal, Baldev Pandey, Sanjay Kumar, Abhay Yadav, Ayan Vaibhav Tyagi |
Fore Titans 
102/6 (10.0 overs)
VK 18 Cricket Academy
103/6 (9.4 overs)
WATCH: Fore Titans vs VK 18 Cricket Academy Titans Full Match
Fore Titans vs VK 18 Cricket Academy Match Summary: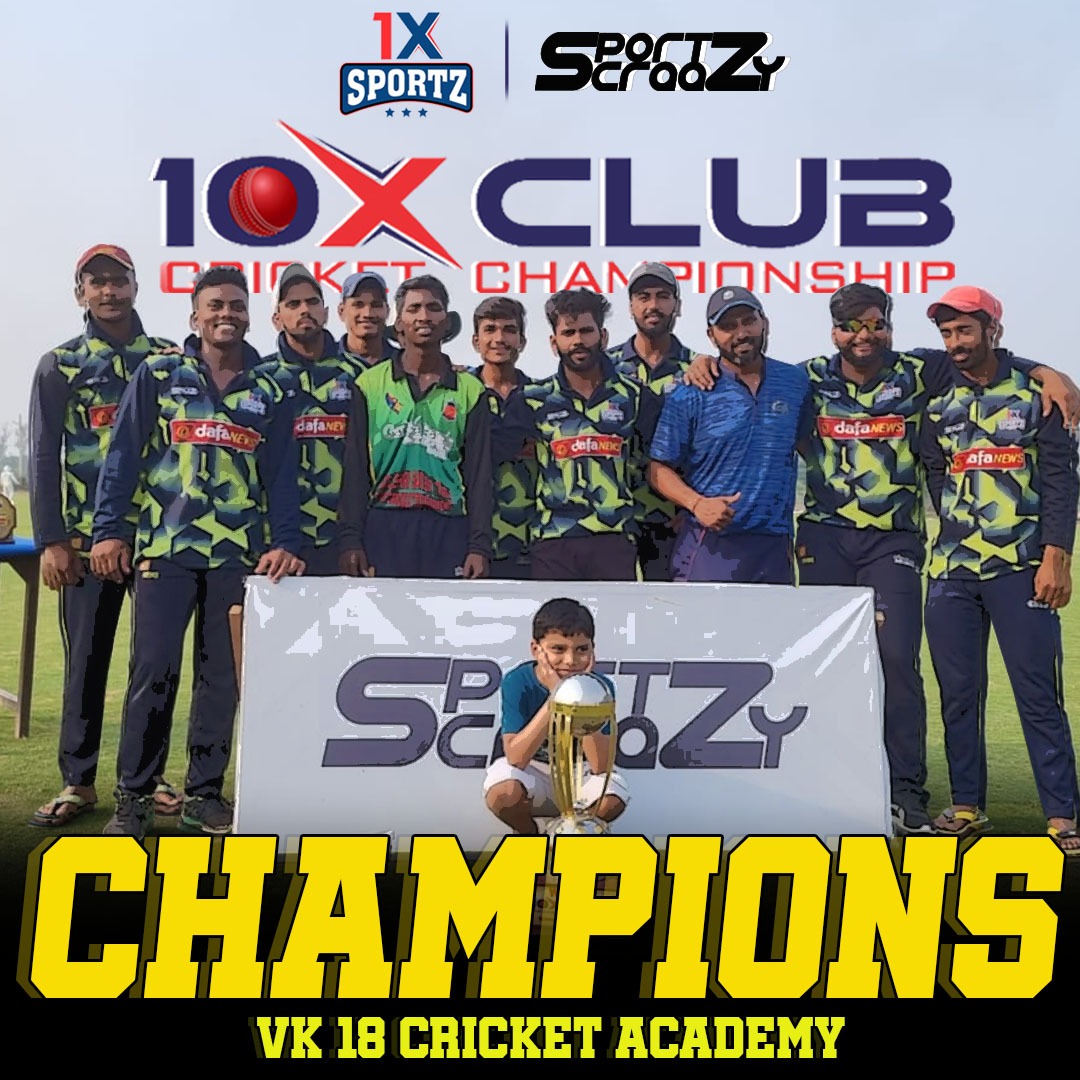 VK 18 Cricket Academy produced a clinical chase against Fore Titan with Wicketkeeper-batter Yadvendra (YUZI) and captain Vaibhav Tyagi playing the starring roles as they won the final with a four-wicket win in Delhi.
Chasing 102 runs, Yadvendra hit 37 runs off 26 balls while skipper Vaibhav Tyagi made 15 runs off 6 balls as the VK Cricket Academy overhauled the target in 9.4 overs to finish with 103/6.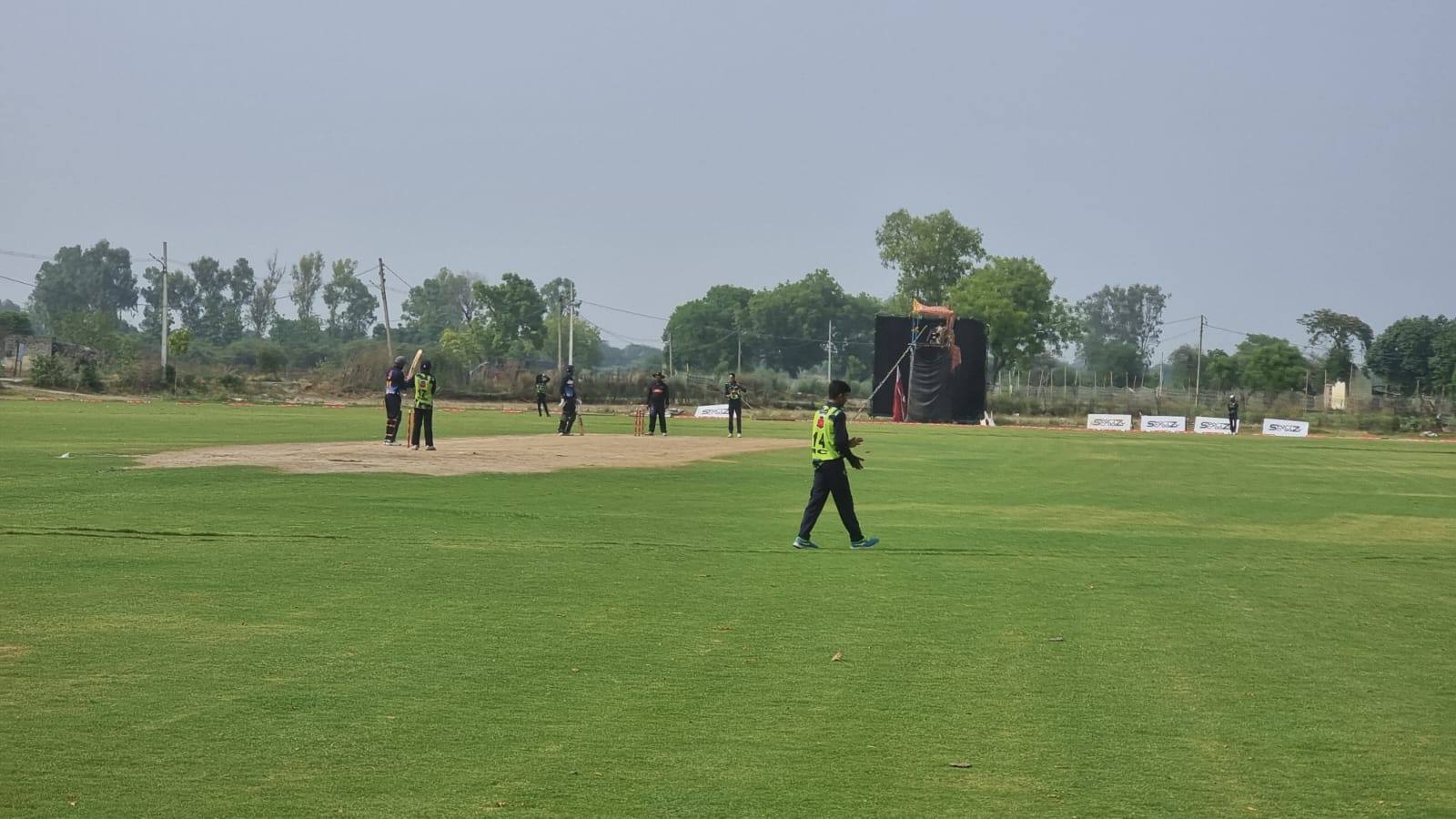 In the finals, VK 18 Cricket Academy won the toss and once again opt to bowl, for the batting side, Fore Titans openers and previous match man of the match, Siddharth Roman didn't make an instant impact and got out for only 6 runs. Though on the other hand, Sabhyansh Pachauri and Skipper Gaurav Patil played a partnership off 44 runs off 32 balls to bring the score to 102 after 10 overs.
For the bowling side, Fore Titans bowler, Baldev Yadav grabbed a 4-wicket haul by giving just 12 runs from two overs in the finals and restricted the opposite team to 102 runs.
VK 18 Cricket Academy was chasing the target with ease, Opening batter Yadvendra returned to form with a 37-run knock to help VK Cricket Academy win the maiden 10x club cricket championship trophy. while captain Vaibhav Tyagi also played a crucial 15-run knock to help Yadvendra settle in the middle. 
VK 18 Cricket Academy needed 12 runs in the last over. Akky hit a 6 in the first bowl and 4 in the second ball to end the match in fashion.