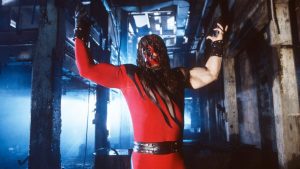 Glenn Thomas Jacobs, popularly known by his ring name Kane, is an American professional wrestler and politician, currently signed to World Wrestling Entertainment and also appointed as a Mayor of Knox County, Tennessee. Kane has been recognized as one of the greatest and destructive monstrous wrestlers of all time. He is also known as the younger half-brother of The Undertaker, with whom he made a tag team named Brothers of Destruction.
Before becoming an active member of World Wrestling Entertainment, Jacobs was involved in Independent wrestling platforms like Smoky Mountain Wrestling and United States Wrestling Association. He joined World Wrestling Federation/Entertainment in 1995, and since then, he has been a valuable component of the WWE. He dominated the industry during the WWF Attitude Era from the 1990s to the early 2000s.
Kane has also held several championships around his waist in which he is a three-time world champion (having held the WWF Championship, ECW Championship, and World Heavyweight Championship once each), a 12-time world tag team champion,  a two-time Intercontinental Champion and a Money in the Bank winner. He became the third man to complete WWE's Grand Slam. He is also the eighth Triple Crown champion. Kane holds a record of 44 eliminations in the Royal Rumble match.
EARLY LIFE
Glenn Thomas Jacobs was born on April 26, 1967, in Torrejón de Ardoz, Spain. He persuaded his academics at Northeast Missouri State University in English Literature. He was also fond of sports from his childhood, which pushed him to involve in football and basketball.
PERSONAL LIFE
Glenn Thomas Jacobs tied a knot with Crystal Maurisa Goins on August 23, 1995. The couple has two daughters. He and his wife own an Allstate agency in Knoxville, Tennessee. In 2018, Jacobs won the Republican primary election for the mayoral seat of Knox County, Tennessee by 17 votes.
PROFESSIONAL LIFE
Glenn Thomas Jacobs started his professional wrestling career in 1992 with the 'CSWA' in St. Louis, Missouri under the ring name Angus King. In 'SMW,' he wrestled as 'Unabomb' and bagged the 'SMW Tag Team Championship' with Al Snow. In 1993, Jacobs lost his only match for World Championship Wrestling (WCW) to Sting.
Jacobs made his debut in the ring in 1996, against Hart, which he lost. Before becoming a popular wrestler under the ring name Kane, Jacobs was introduced as 'Diesel' in 1996, and paired with Rick Bognar, then known as 'Razor Ramon.' He last appeared as 'Diesel' at the '1997 Royal Rumble' with 'Ramon'
Under the ring name Kane, Jacobs feuded with his brother The Undertaker and burnt his face and later battled against Michaels with a red and black mask and attire with long hair. In 1997, Kane became No.1 contender for the 'WWF Championship' after defeating 'The Undertaker.' He won the championship after defeating 'Stone Cold Steve Austin' at the 'King of the Ring.'
Kane has formed several alliances with wrestlers named Mankind, The Undertaker, X-Pac, RVD, Hurricane, Big Show, and Mankind. At the 2000 'Royal Rumble,' Kane set a then-record of eliminating 11 wrestlers and became the runner-up. He also held Intercontinental Championship after defeating Triple H. He removed his mask in 2003 after being defeated by Triple H for World Heavyweight Championship. He also had a storyline with Lita from 2004 to 2005.
In 2010, he defeated 'Rey Mysterio' to win the 'World Heavyweight Championship,' by cashing-in his 'Money in the Bank' suitcase on the same night. He also became the first-ever wrestler to win the 'WWE Championship, 'ECW Championship,' and the 'World Heavy Weight Championship.'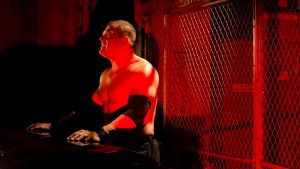 Kane joined a Storyline of 'The Authority' group created by Triple H and Stephanie Mc Mahon in 2013 till 2016. He feuded with almost every greatest wrestler of his time. Kane and The Undertaker battled Triple H and Shawn Michaels at Crown Jewel 2018 in a losing effort.
Apart from wrestling, he appeared in movies like See No Evil 1, 2 and Countdown.
HONOURS
Ranked No. 4 of the top 500 singles wrestlers of the year in the PWI 500 in 2011
Ranked No. 186 of the 500 best singles wrestlers during the PWI Years in 2003
Feud of the Year (2013) vs. Daniel Bryan as a member of The Authority
Most Hated Wrestler of the Year (2013) as a member of The Authority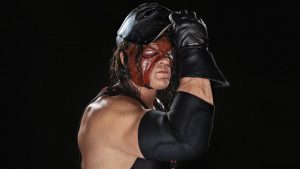 ACHIEVEMENTS
Kane is a one-time SMW Tag Team Champion with Al Snow
Kane is a one-time USWA Heavyweight Champion
Kane is a one-time ECW Champion
Kane is a one-time WCW Tag Team Champion with The Undertaker
Kane is a one-time World Heavyweight Champion
Kane is a one-time WWF Champion
Kane is a one-time WWF Hardcore Champion
Kane is a two-time WWF/WWE Intercontinental Champion
Kane is a one-time WWE 24/7 Champion
Kane is a two-time WWE Tag Team Champion with Big Show (1) and Daniel Bryan (1)
Kane is a nine-time WWF/WWE/World Tag Team Champion with Mankind (2), X-Pac (2), The Undertaker (2), The Hurricane (1), Rob Van Dam (1) and Big Show (1)
Kane won Tag Team Royal Rumble (1998)
Kane is the Eighth Triple Crown Champion
Kane is the Third Grand Slam Champion
Kane won Bragging Rights Trophy (2009) – with Team SmackDown
Kane won Money in the Bank in 2010
Slammy Award (2 times)
PHYSICAL MEASUREMENTS
HEIGHT: 213 cm
WEIGHT: 147 kg = 323 lbs
EYE COLOR: Grey
HAIR COLOR: Brown
PERSONAL INFORMATION
Full Name: Glenn Thomas Jacobs
Age: 52 years
Date of Birth: April 26, 1967
Hometown: Torrejón de Ardoz, Spain
Zodiac: Taurus
Religion: American
EDUCATION:
School: Northeast Missouri State University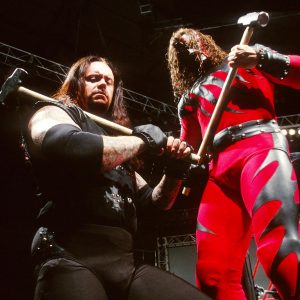 FAVOURITE CELEBRITIES
Favourite wrestler: Hulk Hogan and Andre The Giant
Favourite actor: Johnny Depp
Favourite actress: Angelina Jolie
Hobbies: Wrestling, gymming, watching movies, playing video games
Favourite Food: Steak
Dream Holiday Destination: Unknown
Favourite Color: Black and Red
NET WORTH
$9 Million estimated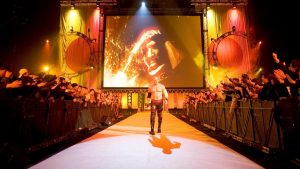 CONTROVERSY
Not having a controversial career until now
SOCIAL MEDIA PROFILES
Facebook: https://www.facebook.com/kane/
Twitter: https://www.facebook.com/kane/
Instagram: Not an official Insta handle.