The Miz Biography: Michael Gregory Mizanin, popularly known by his ring name The Miz, is an American professional wrestler, currently working with World Wrestling Entertainment on the Smackdown brand. Mizanin came into the limelight as reality TV star featured on MTV's The Real World: Back to New York in 2001,  Real World/Road Rules Challenge from 2002 to 2005, where he reached the finals in The Gauntlet and The Inferno while winning Battle of the Seasons and The Inferno II. In 2008, Mizanin appeared on the Sci-Fi reality series Ghost Hunters Live as a guest investigator and even seen on two episodes of Are You Smarter than a 5th Grader?
Mizanin began his wrestling career in 2003 with Ultimate Pro Wrestling (UPW), and trained in the Ultimate University. He gave himself a ring name The Miz. He became a part of World Wrestling Entertainment in 2004 and since then, he managed to make his own name besides all-time greats in the business.
The Miz has bagged a total of eighteen championships in which he won  the WWE Championship once, the Intercontinental Championship eight times, the United States Championship twice, and seven tag team championships (two World Tag Team, four WWE (now Raw) Tag Team, and one SmackDown Tag Team), making him the 25th Triple Crown Champion and 14th Grand Slam Champion in WWE history. The Miz also won the 2010 Money in the Bank ladder match (for Raw).
EARLY LIFE
Michael Gregory Mizanin was born on  October 8, 1980 in Parma, Ohio. He joined  Normandy High School where he became the captain of basketball and cross country teams. He then enrolled to  Miami University, where he studied business at the Richard T. Farmer School of Business.
PERSONAL LIFE
Mizanin resides in Thousand Oaks, California, U.S.with his wife and WWE wrestler  Maryse Ouellet and a daughter  Monroe Sky Mizanin, who was born March 27, 2018. They recently had their second daughter Madison Jade Mizanin, born September 20, 2019. The couple tied a knot on February 20, 2014 in The Bahamas. His parents George Mizanin and Barbara Pappas are divorced. He has a step-father and two siblings named Jimmy and a step-sister named Tonia.
PROFESSIONAL LIFE
Mizanin started his professional wrestling career in 2003 with Ultimate Pro Wrestling, and trained in the Ultimate University. He made his in-ring debut in 2003 as The Miz. In 2004, Miz stepped in to World Wrestling Entertainment Deep South Wrestling in 2005 for training purposes. Later he landed at the Ohio Valley Wrestling in 2006.
Miz made his appearance on OVW TV shows before making his WWE main roster debut on Smackdown. He started as the host of the Miz TV talk show. In 2007, he received a match against ECW Champion CM Punk but came up short. Miz won his first title in WWE on the November 16, 2007 episode of 'Smackdown!' when he and his partner John Morrison won the 'WWE Tag Team Championship', defeating the team of Matt Hardy and Montel Vontavious Porter (MVP).
The Miz had a short feud with John Cena to go into the United States title storyline. He also formed a new tag team with the Big Show. This earned him multiple title reigns with the US and tag team titles. Later in 2010, he became the MITB briefcase winner to successfully cash it in on Randy Orton to win WWE Championship.
He also defeated John Cena in the main event of Wrestlemania 27 with the help of the Rock. In 2011 he formed Awesome Truth with R-Truth. The two were in verse of winning the WWE Team Tag Champion. But unfortunately got disqualified. As a result, they attacked Triple H and CM Punk.  He won his first 'Intercontinental Championship' in 2012, against Christian at the 1000th episode of 'Raw'. In 2014, Miz,introduced the gimmick of a Hollywood movie star. Damien Sandow, billed as Damien Mizdow, portrayed his image.
From the 2017 to 2018, Miz had formed a group with Bo Dallas and Curtis Axel named as Miztourage. Miz defended his championships several times with an assistance of Miztourage. In 2018, he defeated Roman Reigns to win his eighth Intercontinental Championship. At WrestleMania 34 Miz lost the Intercontinental title to Seth Rollins in a triple threat match also involving Finn Bálor.
He feuded with several superstars in his career that includes Seth Rollins, Jeff Hardy, John Cena, Triple H, Daniel Bryan, Rey Mysterio, Doplh Ziggler and many more.
HONORS
Most Hated Wrestler of the Year (2011)
Most Improved Wrestler of the Year (2016)
Ranked No. 1 of the top 500 singles wrestlers in the PWI 500 in 2011
Slammy Awards (2 times)
Most Improved (2008, 2009)
Tag Team of the Year (2008) with John Morrison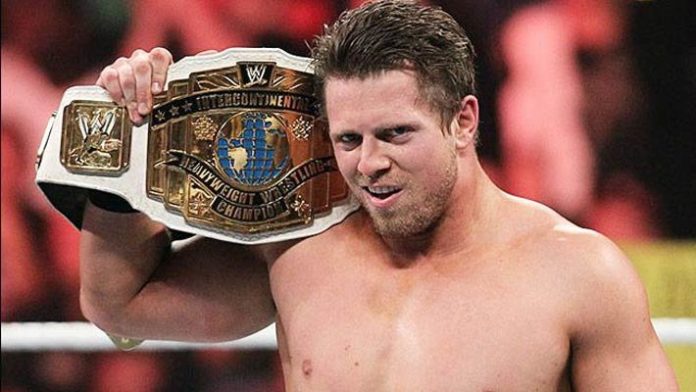 ACHIEVEMENTS
Miz is a one-time DSW Heavyweight Champion
Miz is a one-time OVW Southern Tag Team Champion with Chris Cage
Miz is a one-time WWE Champion
Miz is a two-time WWE United States Champion
Miz is a eight-time WWE Intercontinental Champion
Miz is a four-time WWE Tag Team Champion with John Morrison (1), Big Show (1), John Cena (1) and Damien Mizdow (1)
Miz is a one-time WWE SmackDown Tag Team Champion with Shane McMahon
Miz is a two-time World Tag Team Champion with John Morrison (1) and Big Show (1)
Miz won Mixed Match Challenge (Season 1) with Asuka
Miz  won Money in the Bank (Raw 2010)
Miz is Twenty-fifth Triple Crown Champion
Miz is Fifth Grand Slam Champion
PHYSICAL MEASUREMENTS
HEIGHT: 188 cm
WEIGHT: 100 kg = 221lbs
EYE COLOR: Blue
HAIR COLOR: Brown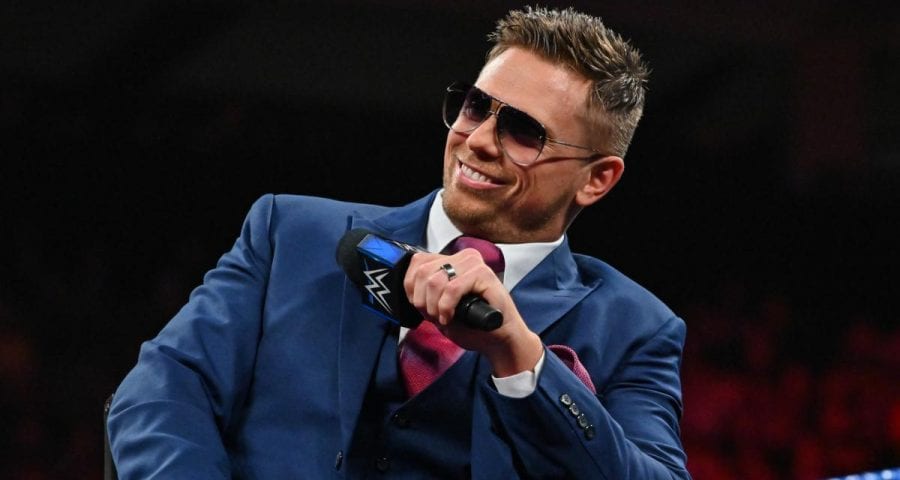 PERSONAL INFORMATION
Full Name: Michael Gregory Mizanin
Age: 39 years
Date of Birth: October 8, 1980
Hometown:  Parma, Ohio, U.S
Zodiac: Libra
Religion: AmericanEDUCATION:
School:  Normandy High School,  Miami University
FAVOURITE CELEBRITIES
Favourite wrestler: Bret Hart, The Undertaker and Ric Flair
Favorite actor: Tom Cruise
Favorite actress: Angelina Jolie
Hobbies: Wrestling, gymming, watching basketball, playing video game
Favorite Food:  Steak, grilled chicken
Dream Holiday Destination: Unknown
Favorite Color: BlackNET WORTH
$14 Million estimated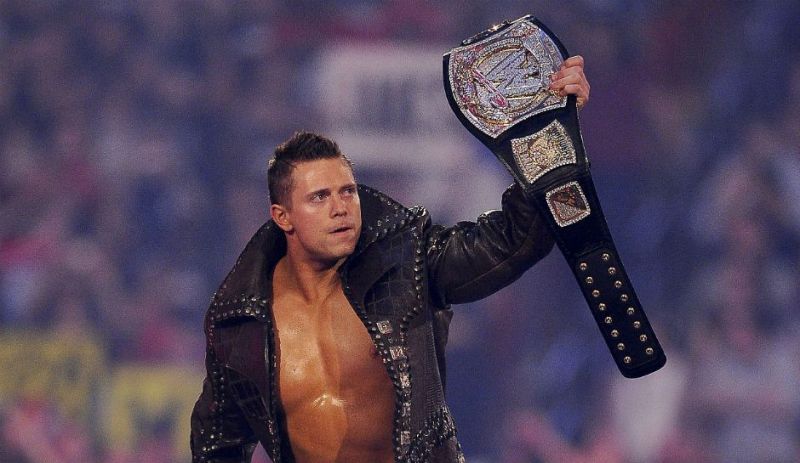 CONTROVERSY
Not having a controversial career until now
SOCIAL MEDIA PROFILES
Facebook:   https://www.facebook.com/TheMizWWE/
Twitter:  https://twitter.com/mikethemiz
Instagram: @mikethemiz