Highest Scores by KXIP in IPL
With big hitters like Virender Sehwag, Glenn Maxwell, Chris Gayle, and David Miller (and more recently, KL Rahul) having featured for the team, Kings XI Punjab are no stranger to blowing opposition teams out of the water with an explosive display of batting prowess.
With firepower like this in the shed, it's a given that their IPL history is littered with humongous scores!
Top 5 Highest Scores by KXIP
Let's take a trip down memory lane by revisiting 5 Highest Team Total by KXIP in IPL matches:
5. 221/3 v Rajasthan Royals (2008)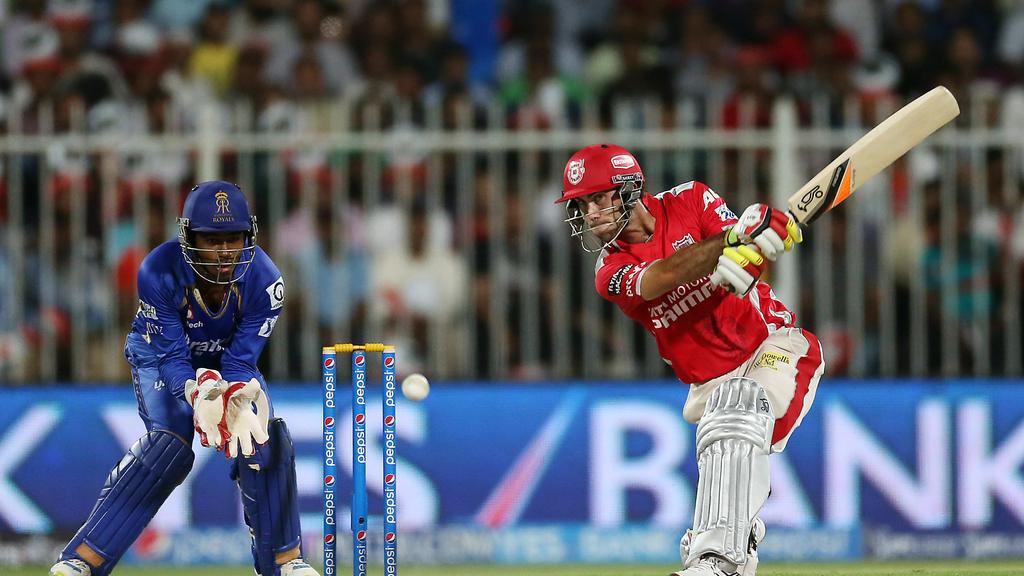 Although the Rajathan Royal would turn out to be the eventual champions, the fifth entry on this list of Highest Scores by KXIP in IPL history comes from the tournament's inaugural edition. One of that year's finds was the Australian Shaun Marsh, and the southpaw proved his worth to the team with a blistering 115 off just 69 balls. Ably supported by makeshift opener James Hopes (51 off 35) and marquee player Yuvraj Singh (49 off 16 with 6 sixes!) Punjab blasted their way to 221/3 in the first innings. Although the Royals gave it a good go, they were never allowed to get away by the Punjab bowlers who helped seal a comfortable 41-run win.
Read More: Highest scores by SRH 
4. 226/6 v Chennai Super Kings (2014)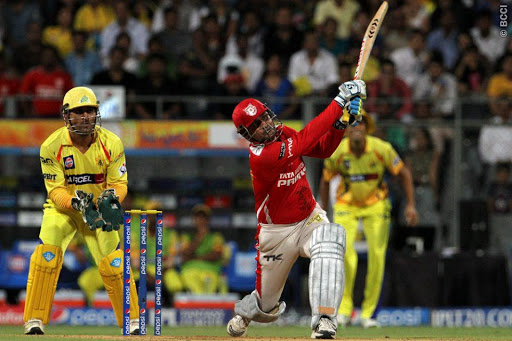 Jumping forward six years to 2014, we have the next entry on this list of Highest Team Total by KXIP in IPL history. Another match, another fine opener – this time it's Virender Sehwag providing the fireworks with an incredible 122 off just 58 balls. Although he was coming to the end of a fine career, Viru showed that he still had some gas left in the tank as his ton carried Punjab to 226 in the first innings. Chennai ran Punjab close with Suresh Raina scoring a fine 87 but in the end, the total proved too much for the men in yellow as Punjab ran out winners by just 24 runs.
Read More: Highest Scores by RR in IPL
3. 230/3 v Mumbai Indians (2017)
Jumping forward three more years to 2017, this is the most recent effort from this list of highest scores by Kings XI Punjab in IPL cricket. It came at the expense of the unfortunate Mumbai Indians at their own home ground! No Punjab batsman reached three figures, but an unlikely source came extremely close – Wriddhiman Saha top-scored with 93 with skipper Glenn Maxwell contributing a quick-fire 47 off 21 balls. In reply, some lusty blows from Lendl Simmons at the top and Kieron Pollard down the order made it a close affair but the Punjab bowlers managed to seal a nervy 7-run win.
Read More: Highest Scores by DC in IPL
2. 231/4 v Chennai Super Kings (2014)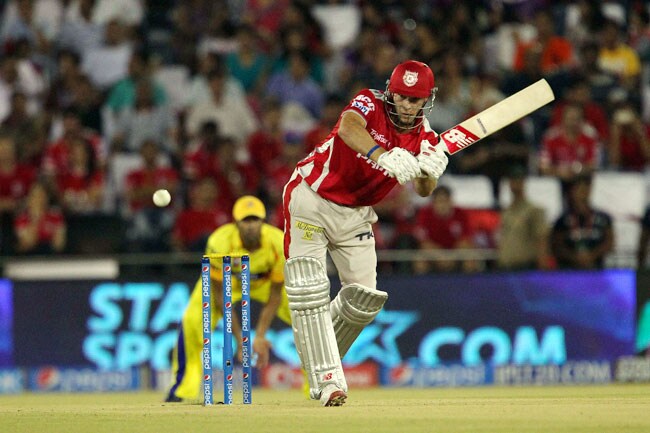 Chennai Super Kings make their second appearance on this list of Highest Team Total by KXIP in IPL matches, and this one ranks at number two as well! Chennai skipper MS Dhoni was made to rue his decision to put Punjab in to bat by Glenn Maxwell, who was at his murderous best as he smashed 90 off just 38 balls with six fours and eight sixes. David Miller and captain George Bailey chipped in with useful forties before the bowlers got the job done in the second innings to cap a win by 44 runs.
Read More: Highest scores against DC in IPL
1. 232/2 v Royal Challengers Bangalore (2011)
The top score on highest scores by Kings XI Punjab in IPL matches comes from their adopted home ground of Dharamsala, with Royal Challengers Bangalore being the whipping boys. Winning the toss, captain Adam Gilchrist had no hesitation in batting first, and he led from the front with a magnificent 106 off 55 balls. He was ably supported by his countryman Shaun Marsh, who finished not out on 79 from 49 balls as Punjab racked up a staggering total of 232 for the loss of just two wickets! The likes of Kohli, Gayle, and de Villiers were never allowed to settle in as an excellent bowling effort skittled Bangalore out for 121 and wrapped up a 111-run triumph.
Read More: Highest Score in IPL