Windham Lawrence Rotunda, popularly known by his in-ring name Bray Wyatt and currently as terrifying masked figure 'The Fiend', is an American professional wrestler, working with WWE for Raw brand.Wyatt holds the position as one of the most intense and decorated superstars in a short span of his wrestling career with the WWE.
Bray Wyatt is a third-generation superstar of a family belonged to this profession in the past. His grandfather was a renowned wrestler named as Blackjack Mulligan, along with with his father Mike Rotunda, and two of his uncles, Barry and Kendall Windham. His younger brother Taylor Rotunda also performs in WWE under the ring name Bo Dallas.
Rotunda has included himself in WWE Champions list as he is a one-time WWE Championship holder, SmackDown Tag Team Champion with Orton and Harper, and Raw Tag Team Champion with Matt Hardy.
Bray Wyatt has recently made a frightening return to the WWE as a children's entertainer, hosting a show called Firefly Fun House and a sinister appearance known as The Fiend.
Bray Wyatt Early Life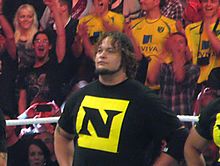 Windham Lawrence Rotunda was born on May 23, 1987, in Brooksville, Florida. Wyatt received a huge jack in his wrestling career when he won May 23, 1987.[state wrestling championship at 275 pounds in 2005. He was also involved in other sport like football, for which he received a scholarship to Troy University. He was pursuing his Bachelor's degree at the university. however, he was only 27 credit hours short of earning when he decided to leave his degree to join wrestling.
Bray Wyatt Personal Life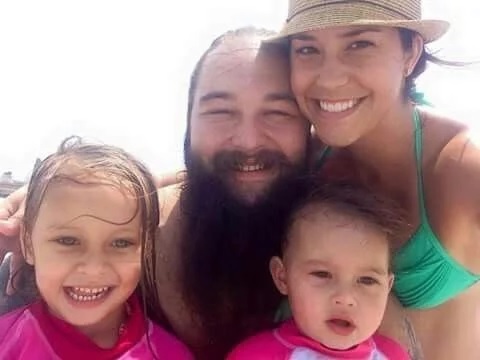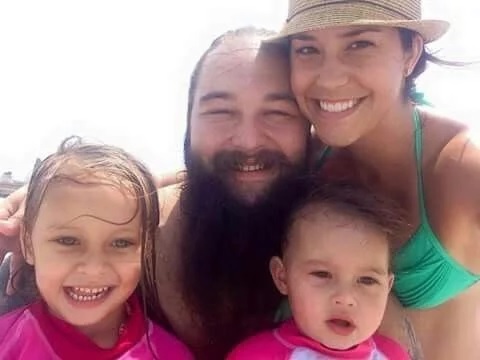 Bray Wyatt resides in Miami, Florida with his wife and WWE ring announcer JoJo Offerman and newborn son Knash. Wyatt belongs to a family with a wrestling background where his grandfather Blackjack Mulligan, his father Mike Rotunda, and two of his uncles, Barry and Kendall Windham were all professional wrestlers. Before getting hitched to Offerman, Wyatt married to his childhood friend Samantha in 2012 and had two children together before Samantha filed for divorce in March 2017 after discovering Rotunda's affair with WWE ring announcer JoJo Offerman.
Samantha accused him of spending $11,000 on "non-necessary items" and not paying her spousal and child support. She demanded him to pay her $15,000 per month in respect of those amounts.
Bray Wyatt Professional Life
Bray began his career in 2009 when he joined Florida Championship Wrestling (FCW) with the name Alex Rotundo however later changed the name with Duke. During his tenure at FCW, Wyatt teamed up with Bo Dallas to form Rotundo Brothers defeated Justin Angel and Kris Logan for the FCW Florida Tag Team Championship.
Wyatt joined NXT in 2010 as Husky Harris and competed in a tag-team match WITH Cody Rhodes against Montel Vontavious Porter and Percy Watson, which they lost. He continues to wrestle for FCW while being with NXT and feuded with several superstars of FCW and NXT at that time of his career.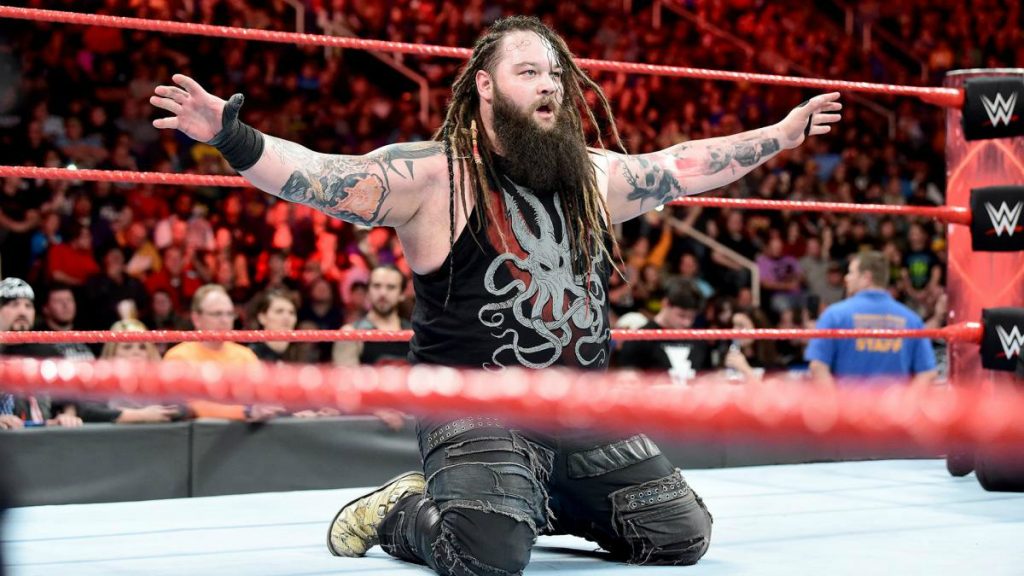 Bray Wyatt was also the part of Barret's faction Nexus in WWE. The rivalry between Cena and Nexus still considered one of the most talked-about storylines in WWE History with Wyatt being a part of the team feuded with Cena and Orton.
In the year 2012, Rotundo debuted a new character, Bray Wyatt and found a faction known as The Wyatt Family with Luke Harper as his first "son" and Erick Rowan as his second. The Wyatt Family dominated NXT with their presence and later made their first appearance on WWE by assaulting Kane. The Wyatt Family kept on assaulting wrestlers in the dark to build their presence in the WWE. From the time, Bray and his team joined WWE, he feuded with several superstars like John Cena, Kane, Undertaker, CM Punk, Daniel Bryan, Dean Ambrose and many more. Wyatt challenged The Undertaker for a match at WrestleMania 31 which Undertaker accepted, but Wyatt was unsuccessful in defeating The Undertaker.
Wyatt introduced a new Wyatt Family member named Braun Strowman. Soon after the entry of Strowman in the group, The Wyatt Family crushed Roman Reigns, Dean Ambrose and Jericho in a six-man tag team match at Night of Champions. Wyatt started his feud with Kane and The Undertaker, who was attacked by the Wyatts and carried backstage. The Brothers of Destruction returned and attacked The Wyatt Family. At Survivor Series, Wyatt and Harper lost to The Brothers of Destruction.
In 2016, Bray joined hands with The Viper Randy Orton and defeated Heath Slater and Rhyno at Tables, Ladders & Chairs to become SmackDown Tag Team Champions. This was Wyatt's first title win in WWE. Wyatt entered the Royal Rumble match as the 21st participant and cooperated with Orton to survive in final three. Roman Reigns eventually eliminated Wyatt but was himself eliminated by Orton, who thereby won the match and a title match at WrestleMania. Later, Wyatt won the WWE Championship by defeating John Cena, AJ Styles, The Miz, Dean Ambrose, and Baron Corbin in an Elimination Chamber match. He started a feud with Orton for WWE Championship, however, he lost the title at Wrestlemania 33.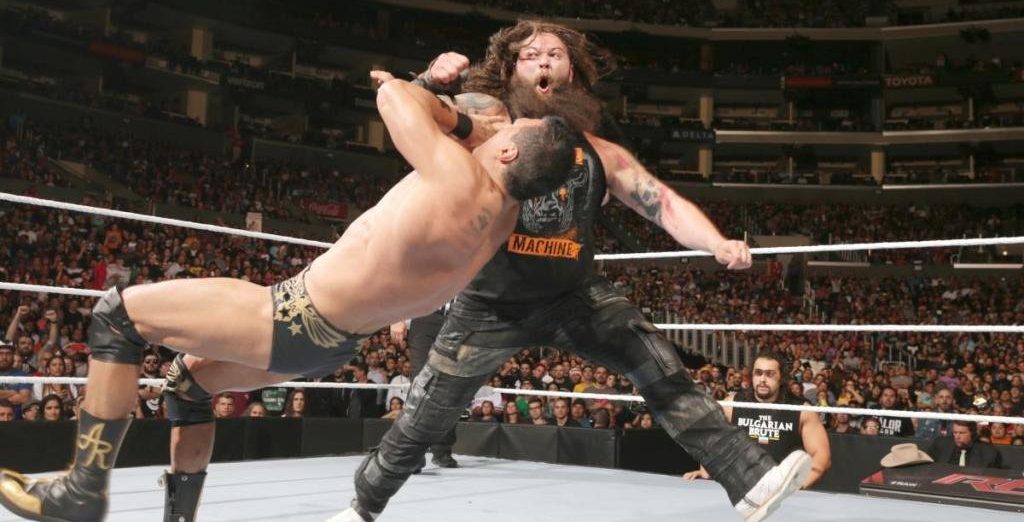 Bray Wyatt also joined forces with Matt Hardy after holding a long feud with him also. At WrestleMania 34, Wyatt returned and became a fan favorite for the first time in his WWE career where he interfered in the André the Giant Memorial Battle Royal to help Matt Hardy They formed a team and won the vacant Raw Tag Team Championship at Greatest Royal Rumble, defeating Cesaro and Sheamus.
Bray made a comeback in 2019 with vignettes of sinister buzzard puppet, a witch doll, and various other toys. He changed his in-ring appearance from a long-bearded raw character to children's entertainer hosting pre-taped segments called Firefly Fun House. Wyatt also showed his sinister and an evil looking mask character as 'The Fiend', who made his return on Raw by attacking and pumping his feud with Finn Balor. At SummerSlam, Wyatt's Fiend persona defeated Fin Balor with The Mandible Claw. He also attacked WWE Hall of Famers Kurt Angle and Mick Foley on Raw Reunion.
Honors
Feud of the Year in 2010 – The Nexus vs. WWE
Match of the Year in 2014 vs. John Cena in a Last Man Standing match at Payback
Most Hated Wrestler of the Year in 2010 as part of The Nexus
Ranked No. 6 of the top 500 singles wrestlers in the PWI 500 in 2014
Best Gimmick in 2013 as part of The Wyatt Family
Worst Gimmick in 2017 as Sister Abigail
Worst Worked Match of the Year in 2014 vs. John Cena at Extreme Rules
Worst Match of the Year in 2017 vs. Randy Orton at WrestleMania 33
Worst Feud of the Year in 2017 vs. Randy Orton
Bray Wyatt Achievements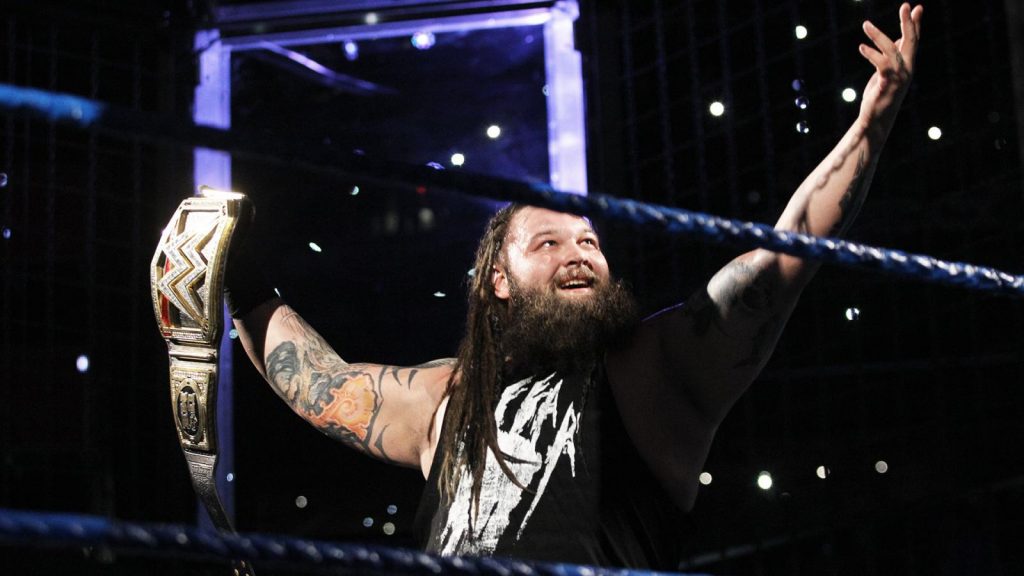 Bray Wyatt is a two-time FCW Florida Tag Team Champion with Bo Rotunda
Wyatt is a one-time WWE Champion
Bray Wyatt is a one-time WWE Raw Tag Team Champion with Matt Hardy[224]
Bray is a one-time WWE SmackDown Tag Team Champion with Luke Harper and Randy Orton
Physical Measurements
Height: 191 cm
Weight: 129 kg = 285 lbs
Eye Color: Grey
Hair Color: Brown
Bray Wyatt Personal Information
Full Name: Windham Lawrence Rotunda
Age: 32 years
Date of Birth: May 23, 1987
Hometown: Brooksville, Florida, U.S.
Zodiac: Gemini
Religion: American
Education
Highest qualification: Graduated
School: Hernando High School in 2005
Favorite Celebrities
Favorite wrestler: The Undertaker
Favorite actor: Tom Hardy
Favorite actress: Angelina Jolie
Hobbies: Wrestling, Watching American football & playing video games
Favorite Food: Steak
Dream Holiday Destination: Europe
Favorite Color: Black and White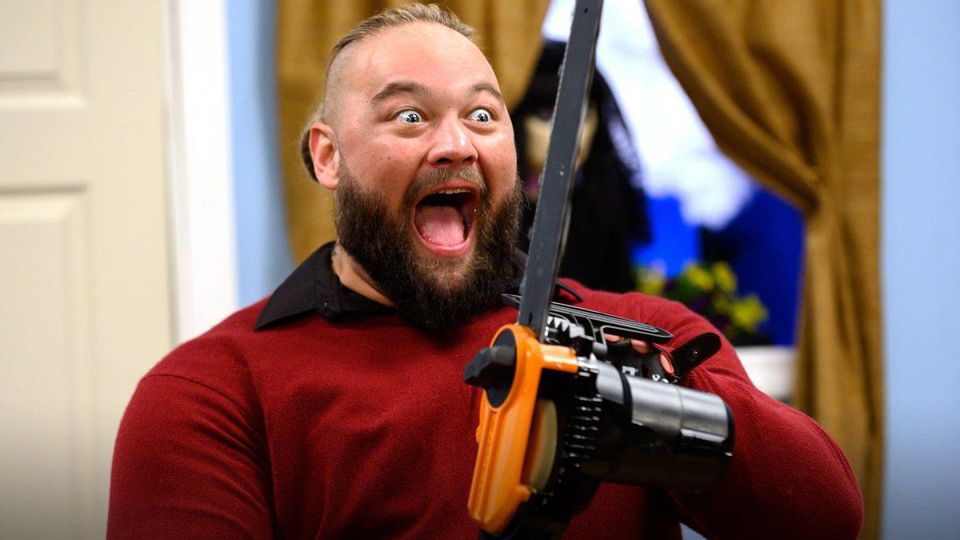 Bray Wyatt Net Worth
$1 million estimated
Bray Wyatt Controversy
Bray Wyatt's ex-wife Samantha accused him of spending $11,000 on "non-necessary items" and not paying her spousal and child support. She demanded him to pay her $15,000 per month
Social Media Profiles
Bray Wyatt Facebook: https://www.facebook.com/BrayWyattWWE/
Bray Wyatt Twitter: https://twitter.com/WWEBrayWyatt
Bray Wyatt Instagram: Not an official Insta handle