Best Innings of Kane Williamson in IPL
For a long time, the public perception on batting in T20 cricket was that one needs to be either powerful, or unorthodox to succeed. Playing classic, textbook cricketing shots solely was not considered enough to shine in this format. But things theory has been debunked time and again, thanks to Kiwi batsman Kane Williamson.
Williamson has been a part of IPL since 2015, but he found his footing in the tournament only when he joined Sunrisers Hyderabad. A team player before an individual, he has also captained the side to the final while David Warner was serving his ban. Now, with captaincy responsibilities no longer in his shoulder, he should be able to focus completely on his batting. Let us have a look at the top 5 innings of Kane Williamson in IPL:
5. 70* (43) vs Royal Challengers Bangalore (2019)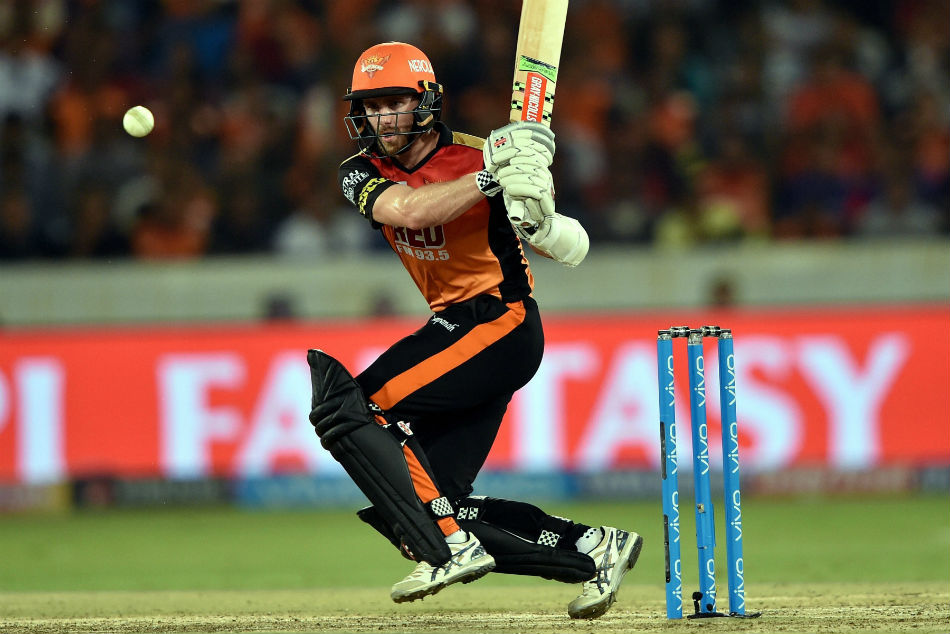 The first mention on our list is from a game between Sunrisers Hyderabad and Royal Challengers Bangalore last year, which was held at the M. Chinnaswamy Stadium. Batting first, Wriddhiman Saha and David Warner gave the visitors a great start. But things took a U-turn in the blink of an eye when SRH lost 3 wickets in a span of 15 runs scored.
Williamson steadied the ship, with all-rounder Vijay Shankar to support him. When he found fit, Williamson shifted gears to fifth and started playing the big shots. He scored an unbeaten 70 from just 43 deliveries, which included 5 fours and four sixes. Unfortunately, SRH ended up losing the game.
Read More: Top 5 innings of Jonny Bairstow in IPL
4. 83* (53) vs Delhi Capitals (2018)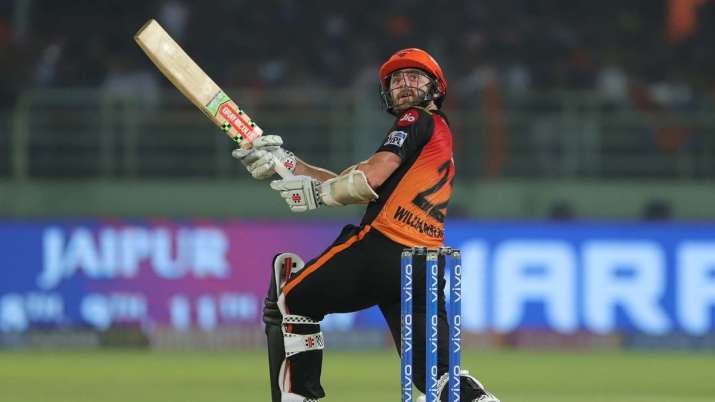 The second mention on our list of top 5 innings of Kane Williamson in IPL is from the season in which he was the skipper of Hyderabad. In this match at the Arun Jaitley Stadium, Delhi batted first and scored an impressive total of 187 runs.
Hyderabad lost Alex Hales in just the second over, but that was the last time Delhi Capitals bowling unit sported a smile. David Warner and Kane Williamson thrashed the bowlers left, right and center. The Kiwi scored an unbeaten 83 from 53 balls. He struck eight fours in this knock, and also a couple of sixes. This time around, Hyderabad did manage to secure the win.
Read More: Top 5 Innings of David Warner in IPL Matches
3. 84 (51) vs Chennai Super Kings (2018)
Once again from the 2018 season, this incredible knock came when Hyderabad hosted Chennai Super Kings at the Rajiv Gandhi International Cricket Stadium. Batting first, Chennai amassed a total of 182 runs. Hyderabad had a horrendous start, losing 3 wickets with just 22 runs on the scoreboard.
Williamson managed to stand tall and firm at one end, and played a sublime knock of 84 runs from 51 deliveries. His knock was comprised of 6 fours, and one less six. Unfortunately for Hyderabad, no one except Yusuf Pathan could give Williamson company out at the middle. They eventually lost the game by one 4 runs.
Read More: Top 5 Innings Of Shikhar Dhawan In IPL Matches

2. 81 (42) vs Royal Challengers Bangalore (2018)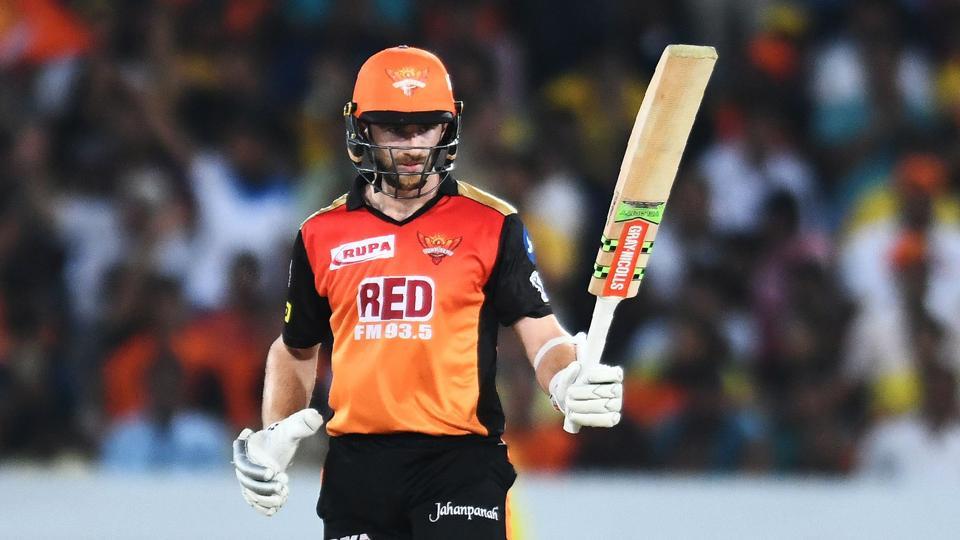 This entry on the list of top 5 innings of Kane Williamson in IPL can be seen a repeat of the first entry. Hyderbad were once again up against Royal Challengers Bangalore at the M. Chinnaswamy Stadium. They bowled first this time, and ended up conceding 218 runs.
Many deemed the game to be over after Bangalore's innings, and after Shikhar Dhawan and Alex Hales were dismissed early, only a few would have had their bet on Hyderabad. But Williamson and Manish Pandey crafted a stupendous comeback and added 133 runs for the third-wicket stand. Williamson scored 81 runs from 42 deliveries, 58 of which came from fours and sixes. But here again, Hyderabad ended up on the losing side.
Read More: Top 5 Innings Of KL Rahul In IPL Matches
1. 89 (51) vs Delhi Capitals (2017)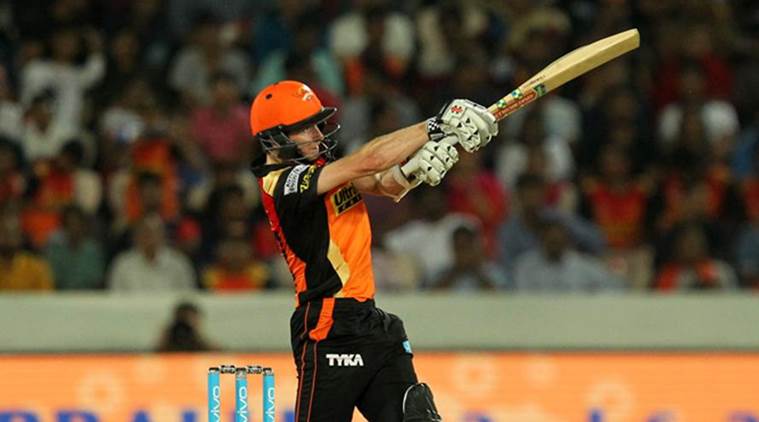 Though the 2017 season was not as successful as the 2018 one for Williamson, his best ever IPL knock came in this season. It was in a game between SRH and Delhi Capitals at the Rajiv Gandhi International Cricket Stadium. Hyderabad batted first, and lost opener David Warner in the second over.
Shikhar Dhawan and Kane Williamson built a match-winning partnership, which was broken only in the 17th over by Protean Chris Morris. The Kiwi scored 89 runs from just 51 deliveries, hitting 6 fours and 5 sixes in the process. This is also the closest Williamson has ever come to a century. His knock helped SRH accumulate a total of 191 runs. Shreyas Iyer played a great knock for Delhi in the run chase, but the Capitals still ended up being 15 runs shy of the target.
Read More: Top 5 Innings of Glenn Maxwell in IPL