Unnati Hooda Biography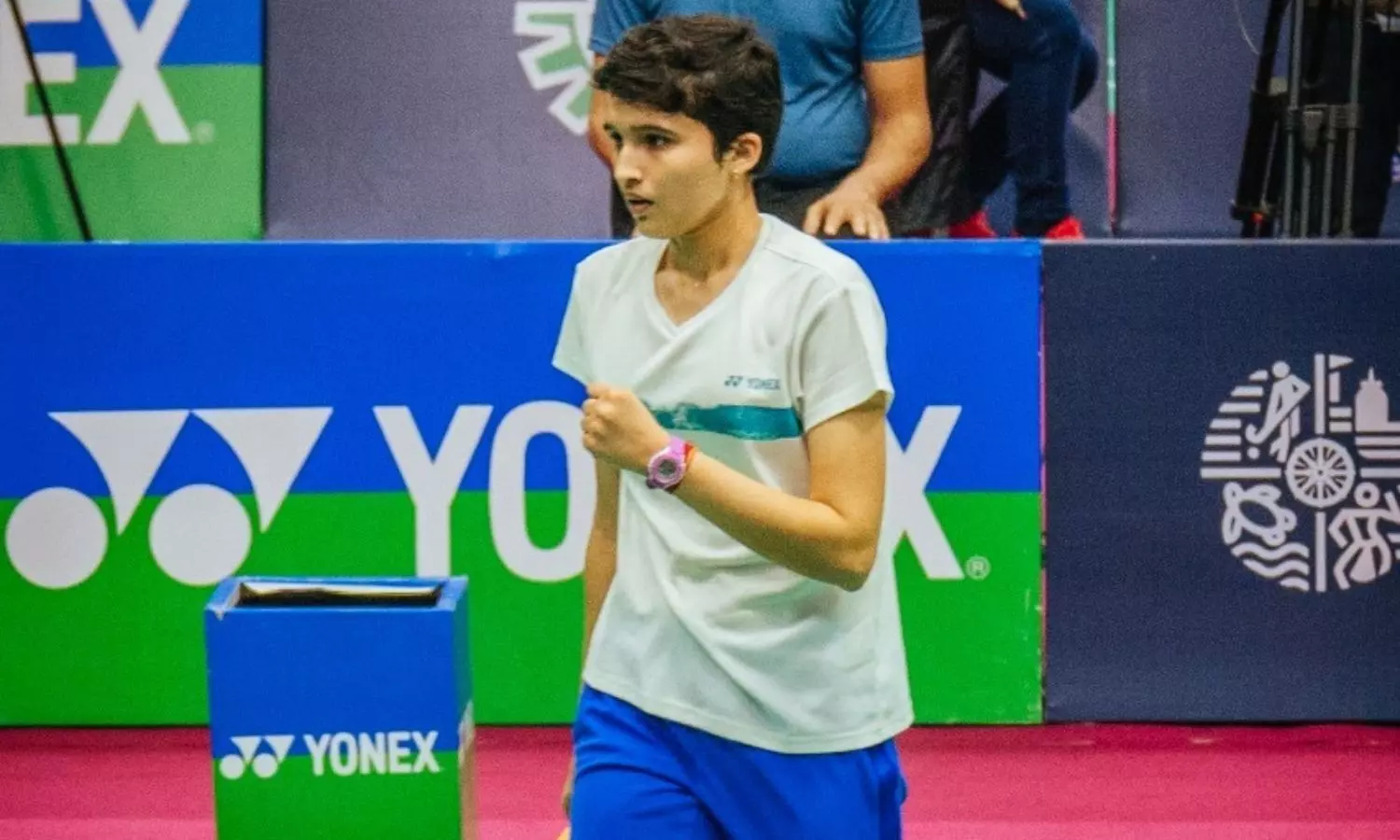 Unnati Hooda, The 14-year-old prodigy is an Indian Badminton player, who started grabbing everyone's attention after becoming the youngest Indian who won a Super 100 tournament.
| | |
| --- | --- |
| Name | Unnati Hooda |
| Nickname | Unnati |
| Profession | Badminton Player |
| Birthplace | Rohtak, Haryana |
| Date of Birth | 20th September 2007 |
| Age | 14 years old (As of 2022) |
| Nationality | Indian |
| Religion | Hindu |
| Fathers Name  | Upkar Hooda |
| Mothers Name  | Rekha Hooda |
| Category | Women's Single's & double's |
| Highest Ranking in women's Single's | 217 |
| Highest Ranking in women's double's | 164 |
| Marital Status | Single |
| Height | 5'2 |
| Weight | 48 |
| Siblings | Younger brother |
Unnati Hooda Early Life:
Unnati Hooda is an Indian Badminton player from Rohtak, Haryana, India. Unnati Hooda was born on 20th September 2007. Unnati Hooda was born into a Hindu family.
Unnati Hooda is currently studying in 9th grade. Unnati Hooda goes to DGV Senior Secondary Public School, Rohtak.
Unnati Hooda Professional Life: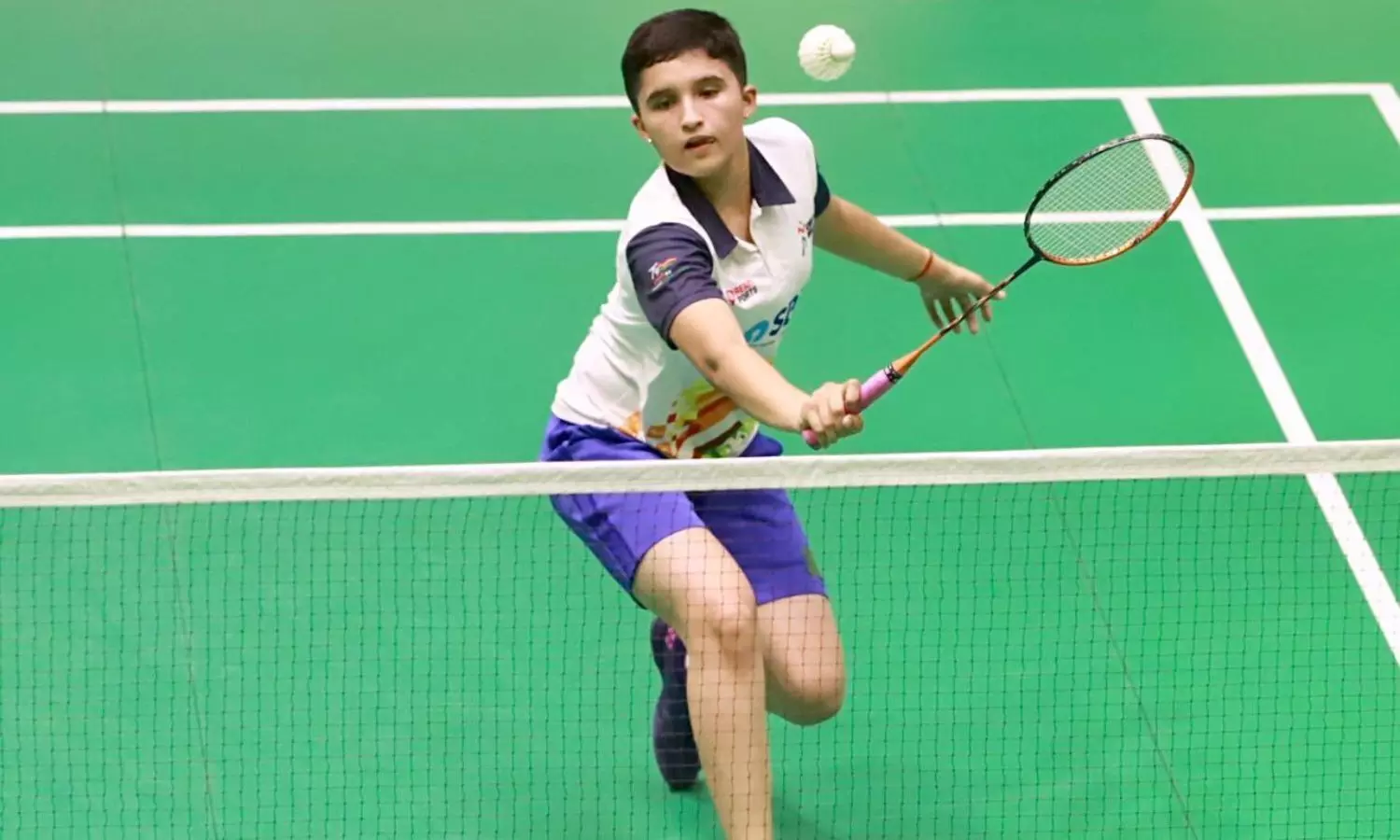 At just the age of 14, Unnati Hooda made her senior international debut in October 2021. Unnati Hooda's currently ranked 217 in the singles category while ranked 164 in the doubles category with Palak Arora. Unnati mentioned earlier that her goal this year is to enter the top 150 ranked players.
In their early times, Unnati Hooda used to practice at school and sometimes under her father's guidance. Upkar Hooda made Unnati practice with his brother in his free time but gradually Upkar Hooda saw the potential in Unnati's game and became one of the best badminton players in India. 
At the age of 8, Unnati Hooda started training under Coach Parvesh Kumar at the Chotu Ram Stadium in Rohtak.
Unnati Hooda debuted her senior appearance at Infosys India International Challenge 2021 and finished runners-up in her first major tournament. 
Unnati's biggest win came when she defeated the senior player Malvika Bansod in the semi-finals of the Odisha Open in straight sets 24-22, 24-22. This was the first time when fans and badminton analysts started talking about Unnati Hooda's style of play. She defeated Malvika Bansod a top player who previously defeated players like Saina Nehwal in Indian Open.
After defeating Malvika, Unnati stated in an interview, "Match se Pehle Maine Sirf yeh Socha tha ki mujhe apna best Dena hai."
Later on, Unnati Hooda won her first major title Odisha Open BWF tournament, wherein, Unnati defeated Smit Toshniwal in straight sets 21-18, 21-11 to claim her first single women's title.
Unnati Hooda Uber Cup and Asian Games 2022:
Badminton fans were shocked when they announced the Indian Badminton squad for the upcoming major tournaments like the Uber Cup and Asian Games this year. As the national selectors didn't include Saina Nehwal.
After Saina and Sindhu who are the next budding Indian women's badminton players?
The 14-year-old Unnati Hooda was made to the badminton squad in replacement of Saina Nehwal, Unnati finished third place in the trials and will be a part of the Uber Cup and Asian Games.
Unnati Hooda Family:
Unnati Hooda's father's name is Upkar Hooda, and her mother's name is Rekha Hooda. Unnati Hooda's father is a professor by profession but is a great fan of sports and always supported Unnati to take sport as her career choice in the future. Unnati has one younger brother.
Upkar Hooda has always encouraged Unnati and his younger brother to choose sports and work hard toward their dream.
In an recent Interview Unnati's father, Upkar Hooda stated, "Those days there used to be a popular Hindi adage 'Kheloge kudoge banoge kharab' (those who play will end up nowhere), and my father, who was a professor, also encouraged me to study. It was not exactly his fault but sports was considered secondary when I was a kid. Though I loved playing all sports and wanted to become a professional, I could barely get permission to play for an hour. So, when my daughter was born, I decided to let her play to her heart's content,"
Unnati Hooda Records and Achievements:
Unnati Hooda won its first women's single super 100 titles at the Odisha Open 2022 by defeating Smit Toshniwal.

Unnati Hooda reached the quarter-finals in the women's double category at the Odhisha Open 2022 with partner Palak Arora.
Unnati Hooda Unknown Facts:
At the age of 14, Unnati Hooda is the youngest Indian badminton player to be part of the Asian Games squad.

Unnati Hooda also become the youngest Indian who won a BWF Super 100 tournament.

Unnati Hooda idolizes the great P.V Sindhu and her dream is to win the gold medal for India in Olympics. 
Unnati Hooda Social Media:
Unnati Hooda Facebook: NA
Unnati Hooda Twitter: NA
Unnati Hooda Instagram: NA
Unnati Hooda Wikipedia: NA