Hima Das Biography: Knowing India doesn't have a rich history in Track and field events, Hima Das has put Indian athletics on the world map after winning first ever track gold in a global event in 400m at the World U-20 Championships in Tampere, Finland.
Coming from a small town in the state of Assam, Hima Das sidelining all the difficulties and becoming a household name is an inspiration for all of us.
Hima Das Early Life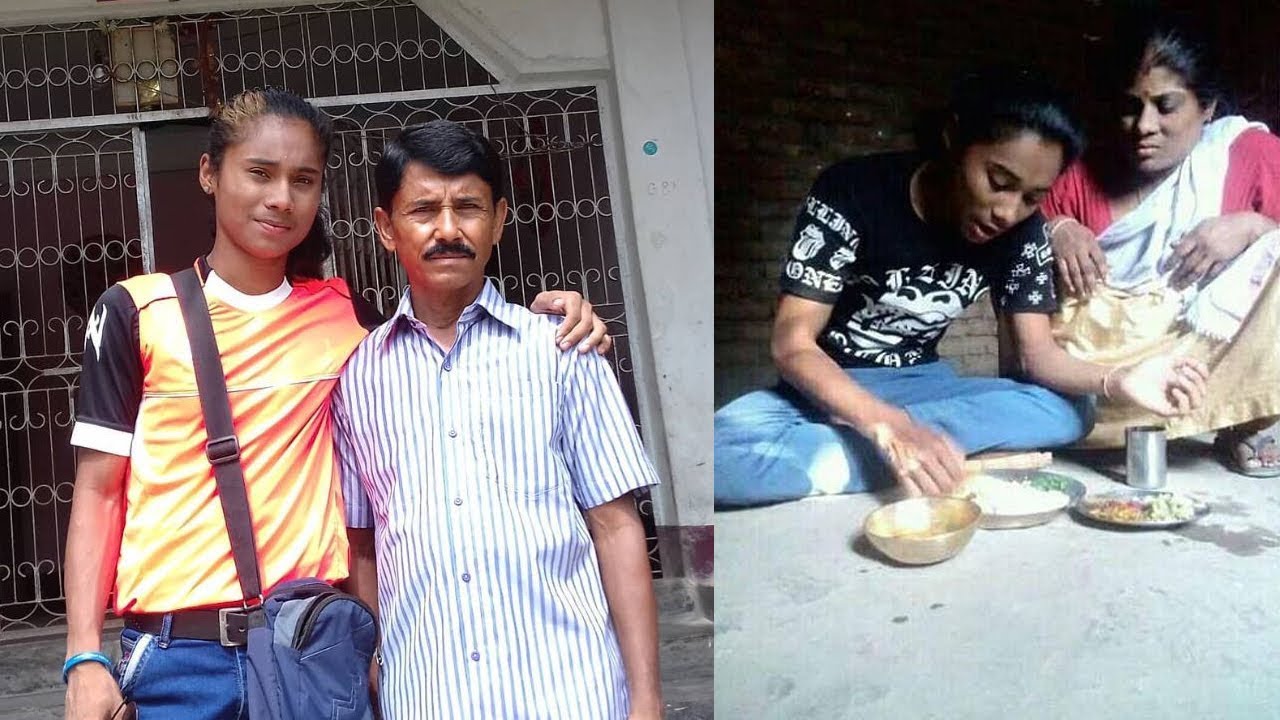 Hima Das won born in Kandhulimari village, near the town of Dhing in the state of Assam to Ronjit and Jonali Das. Coming from a family background of farming, Himas Das was the youngest of five children.
From her early days, She was passionate for football and used to play the game with boys in the school. She completed her education from Dhing Public High School. She engaged most of her time playing football until one day her physical education teacher spotted her talent and told her to take up running as a sporting career.
From there on she started participating in short and middle distance running and even two gold medals at Shiv Sagar sports meet.
The athletics coaches in Directorate of Sports and Youth Affairs, Nipos Das and Nabajit Malakar were hugely impressed by the Assam sprinter and told her to shift to Guwahati in order to prepare herself for bigger stages.
She shifted near Sarusajai Sports Complex and started training in the state academy.
Hima Das Professional Life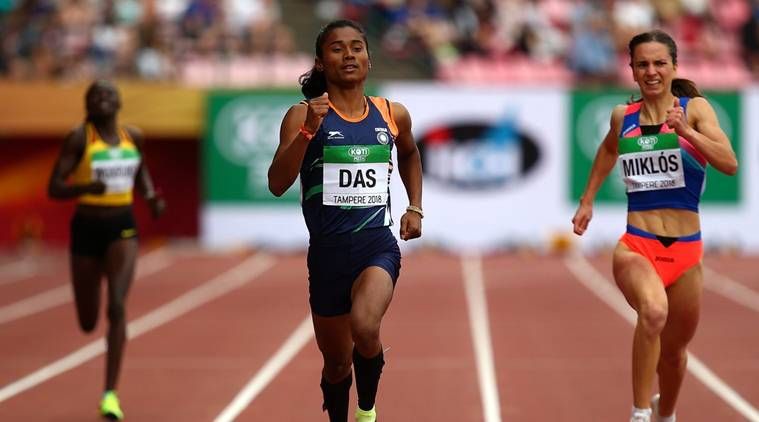 The time she spent in the academy made her improve on several aspects as soon she reached the Junior National finals in 2016. She also qualified for the 2017 Asian Youth Championship and 2017 World Youth Championships in 200m discipline.
She then won a gold medal in the 200m event at the Asian Games test event. After this performance, her focus shifted to 400m discipline. 
In the year 2018 she competed at the Commonwealth Games in 400m and 4x4000m events. She qualified for the finals in both the events, whereas in the 400m, she secured sixth place clocking 51.32 seconds, while in the relay she along with her team ended up at the seventh place with a time of 3 minutes and 33.61 seconds. 
Hima Das made India proud when she won the 400m final at the World U-20 Championships 2018, held at Tampere, Finland, becoming the first Indian sprinter to win a gold medal at an International track event. 
She also qualified for the finals at 2018 Asian Games in the 400m event. He clocked 50.79s to win a silver medal at the event. 
In the same event, she won a gold medal in the mixed 4x400m discipline and a silver medal in a 400m event. 
Recently on July 2, 2019, Hima Das won a gold medal in 200m in Poznan Athletics Grand Prix in Poland on July 2, 2019, clocking 23.65 seconds. 
After that, she won 200m gold at the Kutno Athletics Meet, also in Poland, on July 7, 2019, with a time of 23.97 seconds. In the same year, on July 13, she won 200m gold at the Kladno Athletics Meet in the Czech Republic with a time of 23.43 seconds.
She also bagged the gold medal in the 200m race at the Tabor Athletics Meet, on July 17, 2019, Wednesday, in the Czech Republic with a time of 23.25 seconds.
On 20 July 2019, She roared to her fifth gold of the month July'19 in her 400-meter race in Nove Mesto (disambiguation needed), Czech Republic on Saturday, recording 52.09 seconds on the clock. 
The year 2019 saw her winning as many as five gold medals in a month. 
Hima Das Achievements
Asian Games:
Gold- 2018 Jakarta – Women's 4x400m 
Hima Das bagged a gold medal in Women's 4x400m at 2018 Asian Games, held in Jakarta. 
Gold- 2018 Jakarta- Mixed 4x400m
 Hima Das bagged a gold medal at 2018 Jakarta Asian Games in the mixed 4x400m event. 
Silver- 2018Jakarta- 400m 
Hima Das also won a silver medal in the 400m discipline at the 2018 Jakarta Asia Games. 
World U20 Championships:
Hima Das made headlines after winning a gold medal in the 400m category at the Under-20 World Championships. 
Hima Das Awards
Hima Das was honoured with Arjuna Award by the President of India on 25th September 2018.
She was appointed as India's first-ever youth ambassador of UNICEF-India on 14 November 2018.
She was appointed as Assam's brand ambassador for sports by the Government of Assam.
Hima Das Personal Information
Full Name: Hima Das
Nick Name: Dhing Express
Father: Ronjit Das
Mother: Jonali
Brother: Basanta
Sister: Rinti Das, Barsha
Height: 5'5
Weight: 50kg
Eye Colour: Black
Hair Colour: Brown
Date of Birth: 9 January 2000
Age: 19
Zodiac Sign: Capricorn
Nationality: Indian
Hometown: Dhing, Assam
School: Dhing Public School
Religion: Hinduism
Hobbies: Playing football, Shooting, Watching movies
Marital Status: Unmarried
Hima Das Net Worth
Hima Das brand endorsement charges have gone up from 35 lakhs to Rs. 60 lakhs. Her current endorsements included Adidas sportswear, State Bank of India, Edelweiss Financial Services, and northeast brand star cement. Her estimated net worth is however unknown.
Social Media Handles
Hima Das Facebook: https://www.facebook.com/HimaDas09/
Hima Das Instagram: https://www.instagram.com/hima_mon_jai/
Hima Das Twitter: https://twitter.com/HimaDas8