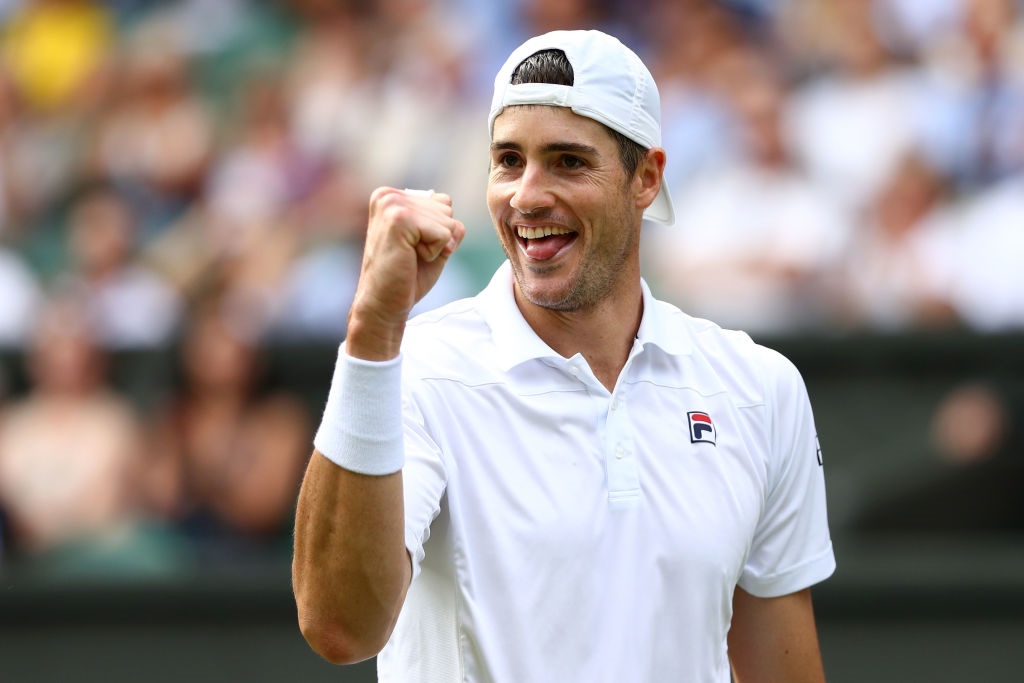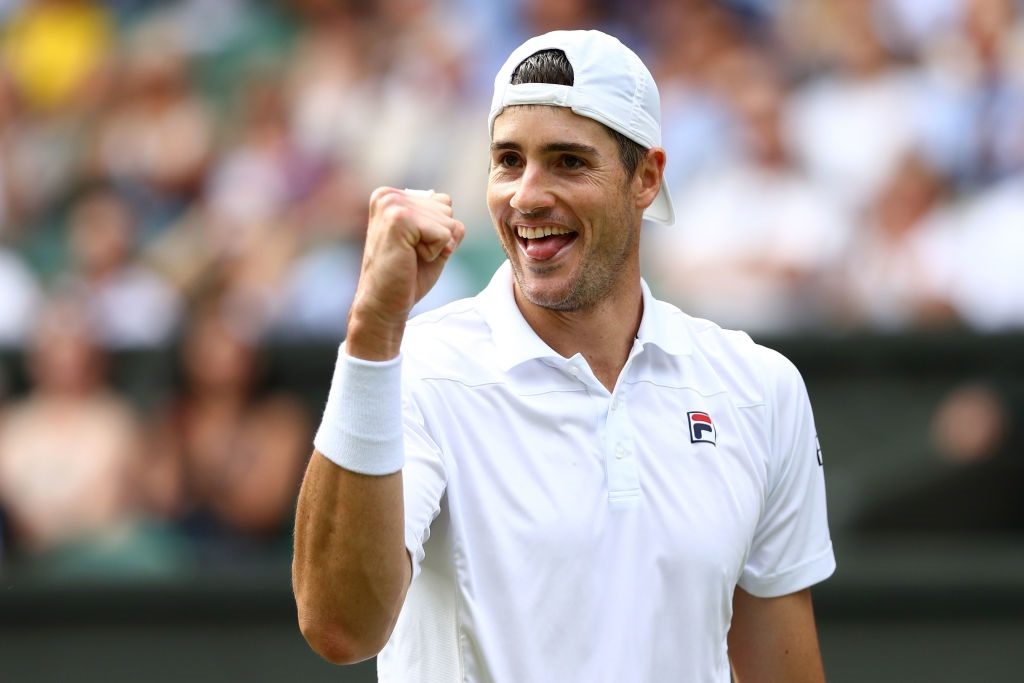 John Isner is an American professional tennis player ranked 8 in men's singles tennis rankings by the ATP. He is the number 1 ranked US tennis player for more than five years now. Isner has been one of the few bright lights for American men's tennis since the retirement of Andy Roddick
He holds the record of playing the longest professional match in the history of professional tennis. He defeated Nicolas Mahut in a match, which went on for 11 hours and 5 minutes over the period of 3 days.
# Personal Life of John Isner:
He is married to Madison McKinley, who is a jewellery designer by profession. The couple got married on December 4, 2017, in South Carolina. They are expecting their first child in September 2018. They dream of having a big family, big enough to field two double teams.
John Robert Isner is a complete family man wants to be a father of 4 girls. He told Madison, his wife saying "I think we're going to have four girls. I feel it".
# Records of John Isner:
He holds the record of 113 aces in an ATP singles match

He holds the world record of 113 aces in Grandslam singles match
He won Atlanta Open singles titles 5 times
He shares the record of winning 3 Hall of Fame singles title along with Vijay Amritraj and Greg Rudeski
The player hasn't won a single Grandslam till date.
His ATP world tour masters 1000 singles records are great, but the player couldn't convert the performances into trophies. He has only won the Miami Open till date.
His ATP world tour masters 1000 doubles records are better than the singles. He has won 3 tournaments till date (Italian Open in 2011, Shanghai Masters in 2016 and Indian Wells Masters in 2018).

He might have not won a singles Grandslam yet but has defeated World Champion roger Federer thrice in ATP World Tour Masters 1000 Paris in 2015, London Olympics 2012 and in a match between Switzerland & USA WG first rounds. He has a winning percentage of 29% against Roger Federer.
# 5 Interesting Facts you Missed about John Isner
Most of the tennis players are in the spotlight for their victories, trophies and bold statements in the media. The status quo picture-perfect image stops them from sharing their bits and pieces information about personal life, but not with John Isner.
He is extrovert, sarcastic and enjoys his freedom of expression. He has always been in headlines for his personal life. Here are 5 interesting facts about John Isner, if you are his die-hard fan.
# John Isner was nicknamed "Grandpa" during college days
He was called Grandpa by his college mates due to his methodical and organized nature. He considers himself a slow starter. The habit grew deep after he got married, thanks to his wife Madison. If he sees any dirt around, he will be the first person to wipe out all the dirt and filth around.
The player is complete vice versa on the tennis court. He is mercurial, dominating, flexible and opportunist on the court. He is hungry to win every game and give his 100% effort.
# He sweats a lot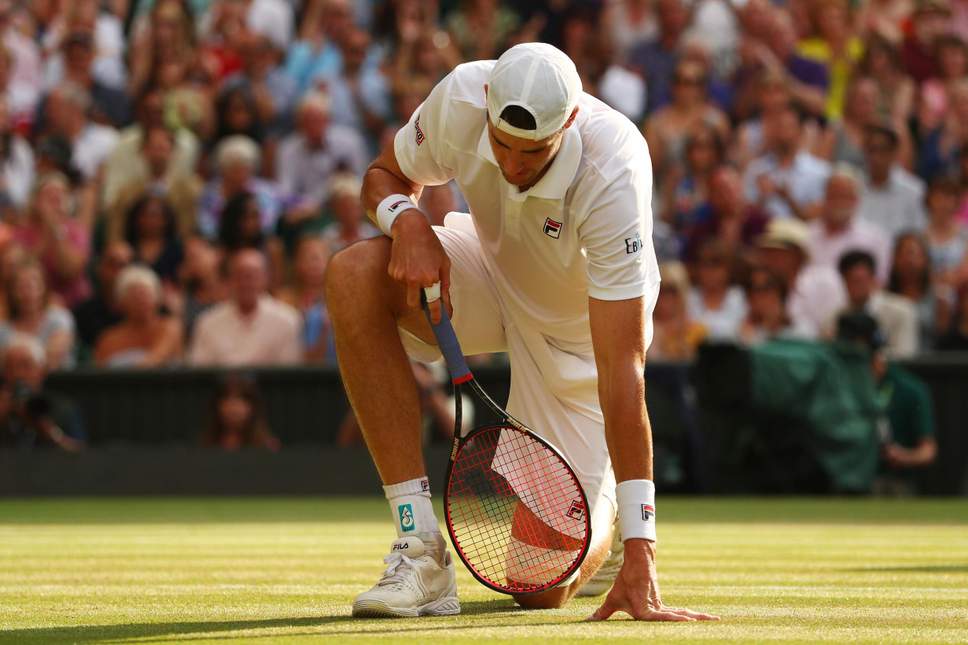 If you are his die-hard fan and follow the game, you might know that the player often changes his T-Shirt and shorts during the match. He leaks a lot of sweat, he carries at least 3 T-shirts and shorts along with him during the match. The lad is just too big than anyone else around in Tennis, standing tall at 6 feet and 1 inch.
# A die-hard fan of WWE
He is an ardent follower of WWE and follows the game religiously. He remembers all the WWE superstars from the past and present along with the rivalries and performances.
# Old Prodigy
Some are born with world-beating talent from birth, the exquisite talent and superb temperament is visible in the early, but some are late bloomers. He wasn't into Tennis, until he was 11, relatively late to his other top-ranked compatriots. Unlike Rafael Nadal, John Isner didn't have the tennis background, his father was a builder and mother was a real estate agent.
His professional career began at the age of 22 in 2007 with an ATP ranking of 893, which means the player has to play will require wildcard entries to play future tournaments, but just six weeks later on the pro tour, the player achieved the ranking of 193.
Due to his exceptional performance, he was given wild entries in 3 ATP tournaments and US Open. He ranked 107 by the end of 2007. It has been more than 10 years, the player has become the number 1 tennis player for the fifth year in a row. The player is currently ranked number 8 in the rankings.
# Posed Nude for the ESPN magazine
He posed bare-bodied playing tennis for the ESPN magazine in 2013. In the issue, the player discussed his body. He was quoted saying:
"I'm a tall guy; I'm 6'10″. I've done a good job putting some meat on my bones since my freshman year of college. It's taken a lot of work. I was just under 200 pounds my freshman year; I was 6'8″ and 198 pounds. Now I'm 6'10″, 238 pounds. Back in college, I was a tall, goofy, underdeveloped kid. At 19, I didn't have hair on my face. When I was 20, I looked 14. I feel I've grown out of that stage. I just turned 28, and, luckily for me, I look like a 28-year-old. As a kid, I was a little self-conscious because I was so much taller than everyone … I've certainly turned it into a positive because without my height I probably wouldn't be as good of a tennis player. It's a gift, and I've made something of it."
Also Read: 35 Fascinating Facts About Rafael Nadal You Can't Miss
#

 Net Worth of John Isner:
John Isner has a net worth of $32 million in 2018. Much credit goes to his endorsements and prize money. His total earning from the playing tennis career is $14 million, the rest coming from his lavish endorsement contracts. He endorses Lacoste, Prince and FILA and other major American brands.
#

 Height of John Isner:
2.08 m (6 ft 10 in)
#

Ranking of John Isner:
– Australian Open: 4th Round (2010, 2016)
– French Open: 4th Round (2014, 2016, 2018)
– Wimbledon: Semifinalist (2018)
– US Open: Quarterfinalist (2011, 2018)
Highest Ranking: No. 8