FIBA Basketball World Cup: Hurray!! It is time for the basketball fans to rejoice because it is high time for the FIBA world cup. Everybody is so keen on cricket and football, but did anyone notice that no basketball stadium has been empty in your school level to the NBA level? Yes, that is something unique, everybody will not be talking about this game on the roads, but once the game starts, everyone enjoys it like their game. That's the beauty of the game. Now, for such a beautiful game, how thrilling and exciting a world cup can get? In today's column let us have a look at the FIBA basketball 2019.
When is it Starting?
FIBA Basketball World Cup: It is starting close to the autumn season, which is on the 31st of August, 2019 which gives enough time for fans to plan for themselves.
When will the Grand Finale be Held?
FIBA Basketball World Cup: The finale will be on a super Sunday on 15th of September, 2019. A Sunday with a mug of beer and a world cup final will be more interesting. Life has its own meaning always.
Venue of the FIBA World Cup

FIBA Basketball World Cup: China will be hosting the grand world cup and fans have one more opportunity to witness the Great Wall of China at the spare time. World cup comes with more meaning.
Something Unique About 2019 FIBA
FIBA Basketball World Cup: Unique kinds of stuff have their own value. A unique idea will make people curious and it also makes the world cup more interesting. The basketball council has come up with many interesting ideas to make this world cup a grand success. Now, what is the unique thing about the FIBA 2019 world cup? Top seven teams of this tournament will get direct entry into the Tokyo Olympics in the Year of 2020. The top-ranked teams from Asia, Africa, and Oceania will get qualified directly. The next best 16 teams can gain 1 point at the Olympic qualifiers which will give them the best chance to qualify for the 2020 Tokyo Olympics.
Qualifiers Continents:
Africa
Americas
Asia
Europe
Qualified Teams

:
Angola
Argentina
Australia
Canada
China
Host Countries:
Czech Republic
France
Germany
Greece
Korea
Lithuania
New Zealand
Nigeria
Spain
Tunisia
Turkey
USA
Venezuela
Timeline

:
May 07 Qualifiers Draw

August 02 European Pre-Qualifiers

November 20 Qualifiers 1st Round – 1st Window

February 19 Qualifiers 1st Round – 2nd Window

June 25 Qualifiers 1st Round – 3rd Window

September 13 Qualifiers 2nd Round – 4th Window

November 26 Qualifiers 2nd Round – 5th Window

February 18 Qualifiers 2nd Round – 6th Window

March 16 Draw

August 31 Group Match

September 10 Final Stage Match

September 15 Final Match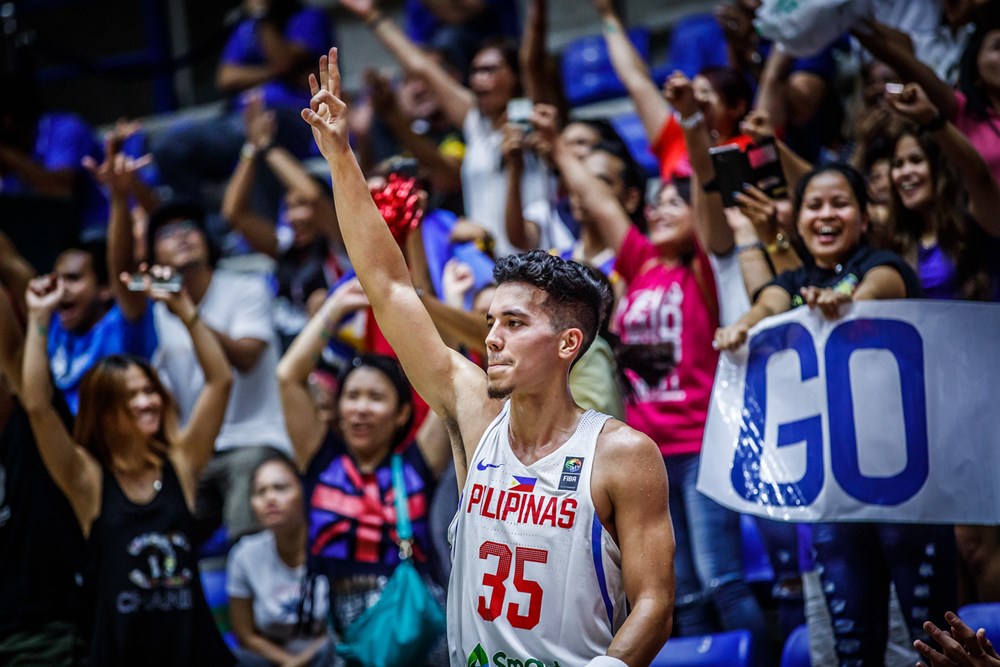 FIBA Basketball World Cup: Bet it any sport, the world cup is the tournament where emotions play a vital role. Every human existing on this earth want their team to win, for even someone who does not follow the sport, still needs his country to win that world cup. Emotions are so strong that makes world cup such a prestigious tournament to win. There could be nothing big than winning a World Cup for any team, it binds millions into a nation. Love is everywhere, so in the game too. We along with fans should wait for the clock to tick August 31 and the world cup to kick off.
Also Check: