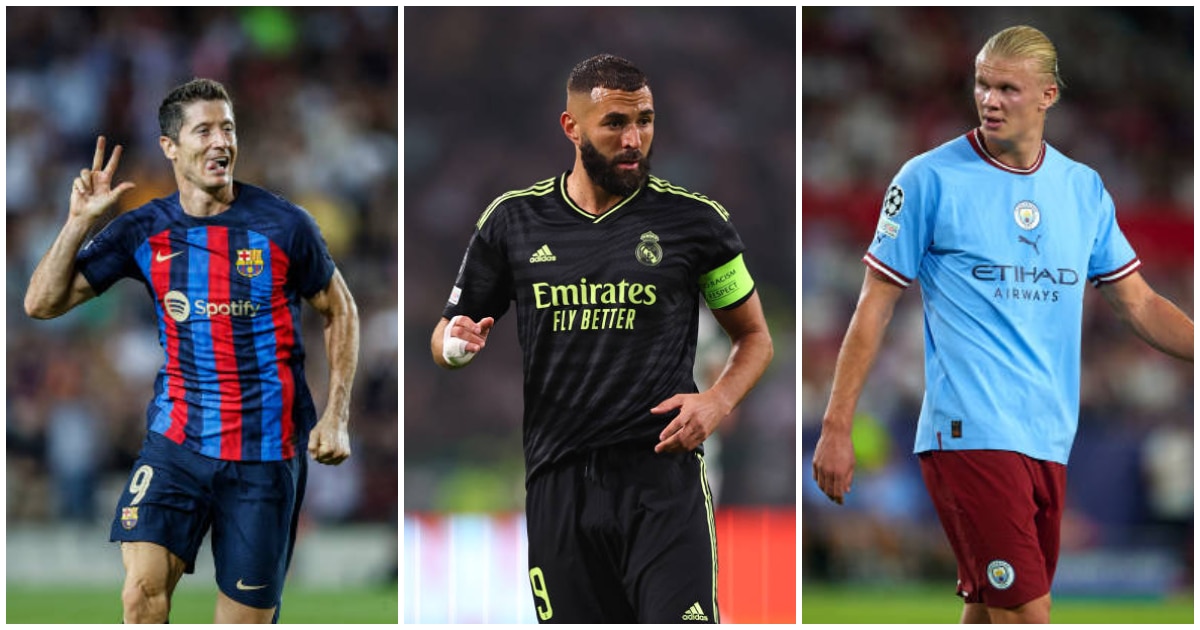 According to Barcelona New boss, Xavi Hernandez- The World's three best strikers are – Robert Lewandowski, Karim Benzema and Erling Haaland. Many critics believes that Kylian Mbappe should be on the elite three list.
Former Barcelona legend and now manager, Xavi has kept Mbappe name out from the top 3 strikers list following the first round of Champions League group-stage matches. Although, PSG star, Kylian Mbappe scored both of PSG's goal and 2-1 victory over the Italian mighty Juventus.
Meanwhile, Barcelona newest striker, Robert Lewandowski scored an hattrick in his first outing in Champions league campaign as Barcelona defeated Viktoria Plzen 5-1 and having a perfect start to Champions league season. Another striker, Xavi mention as his top player, Erling Haaland scored a brace as Manchester City beats Sevilla 4-0.
After watching the weekend UEFA Champions league matches and the prolific performance by the three superstars made Xavi declared them as three best striker on the planet.
After Lewandowski first hattrick for his new team, Xavi stated: 
"It's fantastic to have him in the team, I can't praise him enough. But it's not just the hat-trick, it's everything he does and what he brings," the Catalan manager said of Lewandowski.

"Apart from the goals, he makes the team play, he understands when to press, he gives us many solutions in attack, how he communicates, he understands the game. The best? There's him, Benzema and also Haaland."
This year favourites to win the Ballon d'Or is none other than Karim Benzema who took Real Madrid to Champions league glory in last may, wherein Benzema scored a total of 15 goals in the competition including two hat-tricks. Although, Karim Benzema will be out of this week's game against German side, RB Leipzig due to an knee injury.
Former France player and now turned football analyst, Thierry Henry believes why Kylian Mbappe should be on the list with Erling Haaland on the same list. Both the star players are being compared with the likes of Lionel Messi and Cristiano Ronaldo.
Both Haaland and Mbappe are 22 years old and 23 years old respectively and being the Franchise player means both the stars will stay with their teams for a longer period and tried to win everything, as for the new season both the youngster have netted twice this weekend in Champions league football.
Former Arsenal Legend, Thierry Henry on Why Kylian Mbappe is superior player for the team, as Henry stated:
"Mbappe can create and finish. Haaland doesn't create. He finishes," Arsenal legend Henry claimed on CBS Sports.

"Mbappe can play on the right and on the left. He can play in the middle. Haaland can only play in the middle.