Indian Run Getters against Australia in Tests:-  At the moment India is playing the first test match against Australia in Adelaide, the match is evenly poised and India is in a commanding position to take a lead. Tour down under is the most awaited tour for Indian cricketers and fans; it is a test of the player skill, temperament, and character.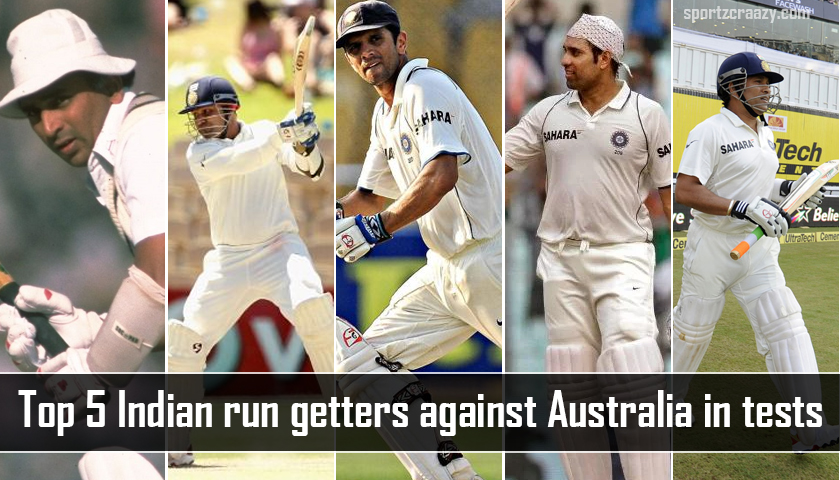 Don't even think about beating Australia by fluke, you have to earn every win. This is the reason India has won only 5 test matches in 71 years long history. In the last 10 years, India has not won a single test on Australian soil. The Indian team was whitewashed during 2011-12 series and lost 2-0 in 2014-15 series.
Most of the times it was mediocre bowling than batting that let the Indian team down. Australian pitches don't assist spinners, which is the backbone of the Indian bowling attack, this is the major why we never win on Australian soil.
It all started with Sunil Gavaskar, when he revolutionized Indian batting and made them believe in performing well overseas, the baton was passed from one generation to another. Sachin Tendulkar along with Rahul Dravid and VVS Laxman kept piling heaps of runs against Kangaroos for nearly two decades until the baton was passed to the likes of Virat Kohli, Ajikya Rahane and Rohit Sharma.
In the entire batting tussle, Indian batters always had an upper hand over Aussies giving them a run for their life. If you scroll through the statistics, Indian batters will feature at least 6 times in the top 10 list.
Sportzcrazy has decided to compile the list of top 5 Indian run-getters against Australia in the red ball game.
#5 Sunil Gavaskar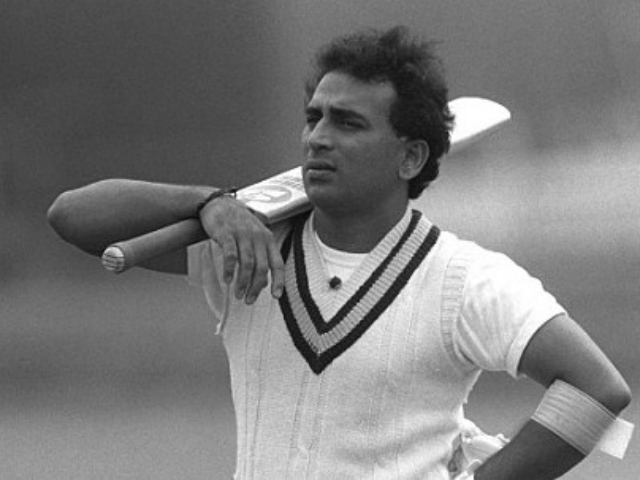 Sunil Gavaskar first toured Australia in the year 1977/78, where he scored 3 consecutive centuries (113, 127 and 118) in the second innings of the first three tests at Brisbane, Perth, and Melbourne. This was Little Master style of announcing his arrival to the Australian crowd.
Sunil Gavaskar has accumulated a total of 1550 runs in 20 matches with the help of 8 centuries and 4 half centuries at a staggering average of 51.66. There were only two occasions when he was dismissed on a golden duck.
#4 Virender Sehwag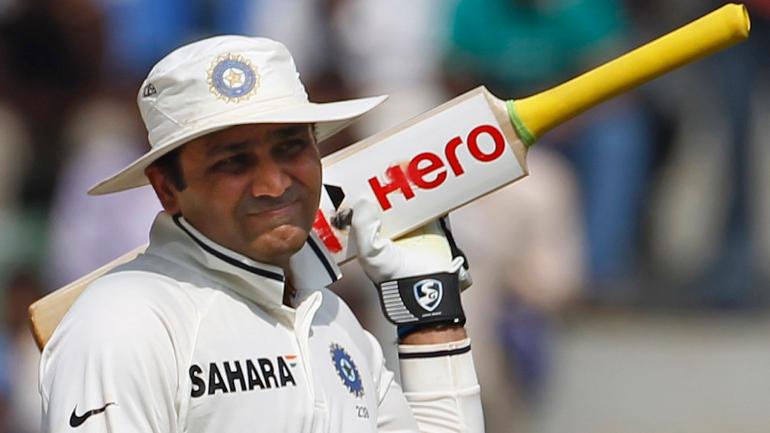 The Sultan of Multan "Virender Sehwag" may not have been consistent throughout his career, but when on the song, he doesn't comprise below a double or even triple hundred. His 195 is still fresh in every cricket fans mind, even on the verge of double ton he didn't hesitate to go for a biggie, but unfortunately got caught.
He was a nightmare for the likes of Bret Lee, Glen McGrath, and Shane Warne. He was like a beast, which couldn't be confined by any bowler. In 23 matches he played against Australia, the modern day great has a total tally of 1821 runs backed by 3 hundred and 10 fifties at a healthy average of 41.39. He was dismissed on golden duck only of 3 occasions.
#3 Rahul Dravid
Indian Run Getters against Australia in Tests:- You can never judge Rahul Dravid greatness and caliber with statistics. His statistics against Australia conclude him just as above average player, but ask those millions of ardent followers who had the perk to watch the batting wizard bat.
They will tell when Dravid bats, India sleeps well. He was like a Brigadier, always protecting India's pride and dignity. There were only 2 occasions when he scored the century against the Kangaroos, but both of them changed the face of Indian cricket forever.
His magnum opus 180 at Eden Gardens dig India out of the pothole and took India to the victory even after being followed on. His next century came in 2003 in Adelaide, when he scored the double ton against might Australia and snatched the victory from their mouth.
In 33 test matches he played against Australia, the greatest number 3 accumulated 2166 runs with 2 centuries and 13 half centuries under his belt at an impressive average of 38.68. He was dismissed on zero only on 3 occasions.
#2 VVS Laxman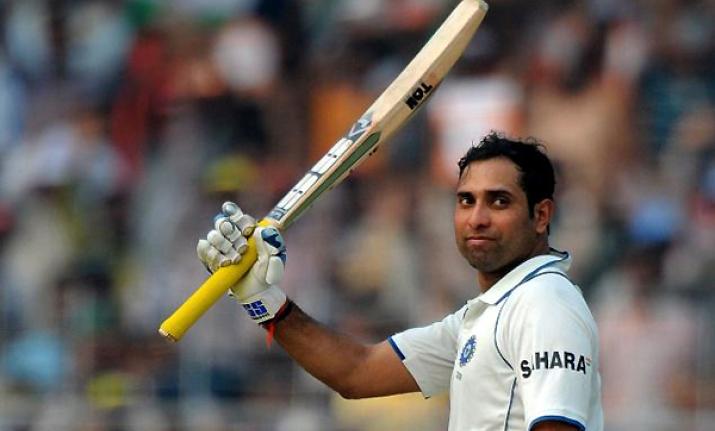 Indian Run Getters against Australia in Tests:- A few years back surveys was conducted about the most dreaded player by the Aussies. VVS Laxman was ranked third in the list after Brian Charles Lara and Sachin Tendulkar.
His knock of 281 was rated as the sixth-best batting performance of all time by the Wisden. He looked a player of highest pedigree when played against Australia. It all started in 2000 when VVS scored his maiden ton at SCG. The innings, which not only resurrected his dying career but established him as finest test cricketer the country has ever produced.
In 29 tests he played, the batting legend accumulated 2434 runs with the help of 6 centuries and 12 centuries at an average of 49.67.
#1 Sachin Tendulkar
Indian Run Getters against Australia in Tests:- Here arrives the ruling king of cricket records; the living legend Sachin Tendulkar holds the top position of leading run-getter against Australia in tests.  He has played 5 test centuries on Australian soil and scored 6 centuries.
In total, he has played 39 test matches against Australia and has scored 3630 runs with the help of 11 centuries and 16 half centuries respectively at a mind-boggling average of 55.00. He was dismissed on golden on 4 occasions.
Also, Check:
Please follow and like us: