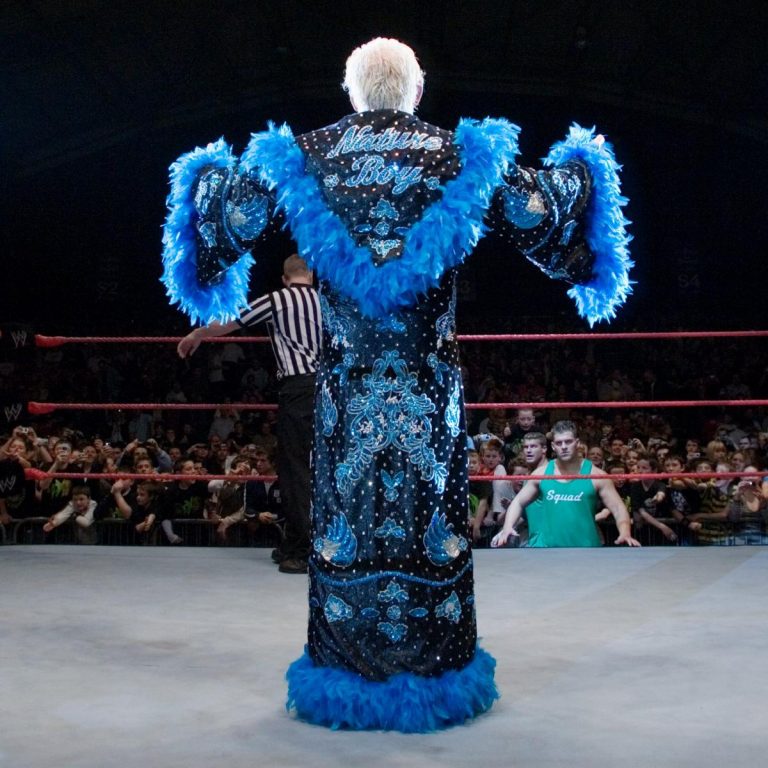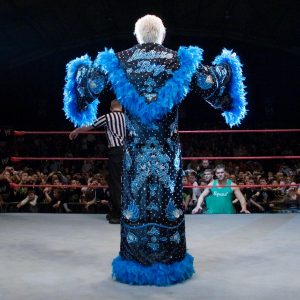 Richard Morgan Fliehr, popularly known by his ring name Ric Flair, is an American retired professional wrestler of World Wrestling Entertainment. His four-decades long career is recognized as one of the greatest of all time in the WWE. Flair has held the World Championship for a record 16 times. In his legendary career, he held several championships at different wrestling platforms. He was once the face of National Wrestling Alliance (NWA ) and World Championship Wrestling (WCW).
Flair held NWA World Heavyweight Championship eight-time, WCW World Heavyweight Championship six-time, and two-time WWF Champion, making him a 16-time world champion. He is also the winner of Royal Rumble 1992. He is a one-time Intercontinental Champion, three-time World Tag Team Champion, Thirteenth Triple Crown Champion and a two-time WWE Hall of Famer as individually in 2008 and as a member of The Four Horsemen in 2012.
In his long wrestling career, Flair feuded with several renowned wrestlers that include Dusty Rhodes, Sting, Hulk Hogan, Kevin Nash, Triple H, Shawn Michaels, The Undertaker and so on.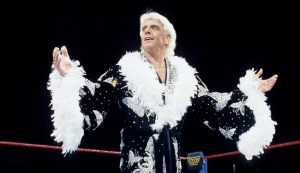 EARLY LIFE
Fliehr was born on February 25, 1949, in Memphis, Tennessee. He persuaded his education from Wayland Academy in Beaver Dam, Wisconsin, and later attended the University of Minnesota. He was born to Luther and Olive Phillips but later adopted from the Tennessee Children's Home Society by Richard Reid Fliehr and Kathleen Virginia Kinsmiller and was named Richard Morgan Fliehr. He developed an interest in sports from a very young age that includes football and wrestling.
PERSONAL LIFE
Fliehr resides in Lawrenceville, Georgia, the U.S. He married to his first wife Leslie Goodman on August 28, 1971. They had two children named Megan and David. The couple parted ways in 1983. In the same year, Flair married Elizabeth Harrell. The couple had two children together Ashley and Reid. They got separated IN 2006. Flair married Tiffany VanDemark in 2006 and got divorced in 2009. He again tied a knot with Jacqueline "Jackie" Beems in 2009, but the couple officially separated in 2014. Flair got engaged to his girlfriend Wendy Barlow in 2016.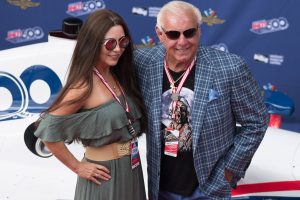 PROFESSIONAL LIFE
Fliehr kicked off his professional wrestling career in 1971 when he joined Gagne's wrestling camp at Gagne's barn outside Minneapolis. He was trained along with Gagne's son Greg Gagne, Jim Brunzell, The Iron Sheik and Ken Patera. In 1972, Ric Flair had his first match against George "Scrap Iron" Gadaski, however, the match ended with no result. During his tenure with American Wrestling Association (AWA), Flair wrestled Dusty Rhodes, Chris Taylor, André the Giant, Larry Hennig and Wahoo McDaniel.
In 1974, he joined the National Wrestling Alliance (NWA) where he defeated Paul Jones to become NWA Mid-Atlantic TV Champion. Flair then won 'NWA United States Heavyweight Championship' after defeating Bobo Brazil. Ric Flair started referring himself as "The Nature Boy" following his feud with the original "Nature Boy" Buddy Rogers. In 1981, he defeated Dusty Rhodes to win his first 'NWA World Heavyweight Championship'. He also began to taunt his opponents by shouting "Woooo!"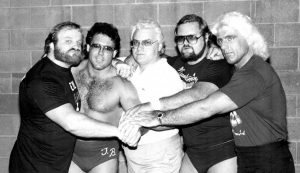 Flair also formed a tag team group of Ole Anderson, Arn Anderson, Tully Blanchard named as 'Four Horsemen'. He joined World Wrestling Federation (WWF) in 1991 and won his first WWF Championship by winning the Royal Rumble in 1992. 1994, Flair became the unified WCW International World Heavyweight and the WCW World Champion by defeating Sting.
In 2003, Flair joined the 'Evolution' having WWE superstars, Triple H, Randy Orton and Dave Batista. Flair won the World Tag Team Championship twice in 2003 and 2004 with Batista.
Flair was inducted into WWE Hall of Fame in 2008 after he was retired from wrestling after losing a match to Shawn Micheals at WrestleMania 24. His daughter Ashley who goes by the ring name 'Charlotte', has already made a name for herself in the WWE.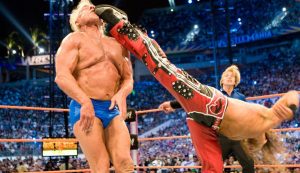 HONOURS
Ranked No. 3 of the top 500 wrestlers in the PWI 500 in 1991, 1992, and 1994
Ranked No. 2 of the top 500 singles wrestlers of the PWI Years in 2003
WWE Hall of Fame (2 times) – Class of 2008 – individually, Class of 2012 – as a member of The Four Horsemen.
NWA Hall of Fame (class of 2008)
ACHIEVEMENTS
Flair is a six-time WCW World Heavyweight Champion
Flair is a two-time WCW International World Heavyweight Champion
Flair is a three-time NWA Mid-Atlantic Heavyweight Champion
Flair is a two-time NWA (Mid Atlantic)/NWA Television Champion
Flair is a six-time NWA (Mid Atlantic)/WCW United States Heavyweight Champion
Flair is a three-time NWA Mid-Atlantic Tag Team Champion with Rip Hawk (1), Greg Valentine (1), and Big John Studd (1)
Flair is a three-time NWA World Tag Team Champion with Greg Valentine (2) and Blackjack Mulligan (1)
Flair is the First WCW Triple Crown Champion
Flair is an eight-time NWA World Heavyweight Champion
Flair is a one-time NWA Missouri Heavyweight Champion
Flair is a three-time World Tag Team Champion with Batista (2) and Roddy Piper (1)
Flair is a one-time WWE Intercontinental Champion
Flair is a two-time WWF World Heavyweight Champion
Flair won Royal Rumble (1992)
Flair is the Thirteenth Triple Crown Champion
Slammy Award for Match of the Year (2008) vs Michaels
WWE Bronze Statue (2017)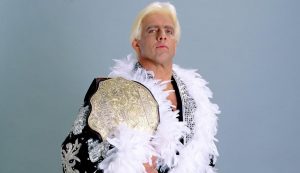 PHYSICAL MEASUREMENTS
HEIGHT: 185 cm
WEIGHT: 110 kg = 243 lbs
EYE COLOR: Dark Brown
HAIR COLOR: Blonde
PERSONAL INFORMATION
Full Name: Richard Morgan Fliehr
Age: 70 years
Date of Birth: February 25, 1949
Hometown: Memphis, Tennessee, U.S.
Zodiac: Pisces
Religion: American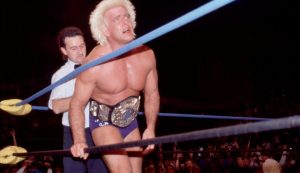 EDUCATION:
School: Wayland Academy and the University of Minnesota
FAVOURITE CELEBRITIES
Favourite wrestler: Bruno Sammartino
Favourite actor: Leonardo Di Caprio
Favourite actress: Angelina Jolie
Hobbies: Wrestling, gymming, watching movies, watching football
Favourite Food: Grilled Chicken, Steak
Dream Holiday Destination: Unknown
Favourite Color: Black and Red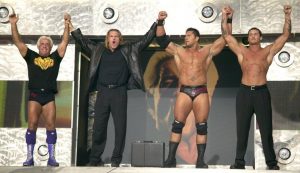 NET WORTH
$3 Million estimated
CONTROVERSY
In 2005, Flair was issued arrest warrants for road rage incident, where he allegedly grabbed a motorist's neck and damaged his vehicle.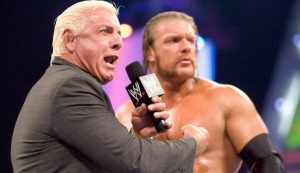 SOCIAL MEDIA PROFILES
Facebook: https://www.facebook.com/RicFlairNatureBoy/
Twitter: https://twitter.com/RicFlairNatrBoy
Instagram: @ricflairnatureboy