The Great Khali Biography
There was a time when World Wrestling Entertainment was Federation where WWE Universe acknowledged several super heavyweights with monstrous height and capability to turn the game on their side. Legends like Andre The Giant, Yokozuna, Big Show and Earthquake are some of the names can be truly called as the creators of the monstrous saga in WWE. After the conclusion of the Attitude Era in WWE, we have witnessed something the pro-wrestling business has never assumed ever and i.e., the year 2006 when a man holding a huge height and weight from India named as The Great Khali made his first entry to the WWE. He has been known as one of the most destructive and monstrous wrestlers in WWE history. The Great Khali is the eighth tallest professional wrestler in history. His billed height is 7 ft 1 in and the great Khali weight is 347 lbs (157 kgs). He debuted in WWE in 2006 with the famous Diaviri and had great associations with Ranjin Singh and Jinder Mahal.
Dalip Singh Rana known by his in-ring name The Great Khali is an Indian wrestler, who moved to WWE in 2006 and dominated the industry with his humongous size and ability to crush his opponents.
In his wrestling career till date, Khali has performed on different professional wrestling platforms such as All-Pro Wrestling, World Championship Wrestling, New Japan Pro Wrestling, and World Wrestling Entertainment.
The Great Khali has become the first Indian wrestler to hold the world championship belt in WWE history. Along with a profession of wrestling, he also involved himself in acting and worked in four Hollywood and two Bollywood films.
The Great Khali held a rivalry with almost every top names in the business that includes The Undertaker, John Cena, Triple H, Kane, Big Show and many more. Having a massive height with a huge weight, Khali won the battle royal match in 2007 to become first-ever Indian World Heavyweight Champion in WWE after eliminating Kane and Batista over the top rope.
Khali Early Life
Dalip Singh Rana was born on 27 August 1972 in Dhiraina, Himachal Pradesh, India. Rana did not have a strong financial background hence he had to do some odd jobs to earn his livelihood. He worked as a roadside labourer for a time and then relocated to Shimla to serve as a security guard. However, his bad days were gone after he got a job in Punjab Police. Khali decided to make a wrestling career and soon got selected for specialized wrestling training in the United States.
Khali Personal Life
The Great Khali lives in Houston, Texas, United States. He married to Harminder Kaur in 2002. The couple is blessed with a daughter named Avleen who was born on 26th February 2014. Dalip Singh Rana is one of the seven siblings in the family. His mother's name in Tandi Devi and father's name is Jwala Ram. On 26 July 2012, it was reported that Rana underwent a brain surgery due to a tumour on his pituitary gland. Rana became a naturalized U.S. citizen on 20 February 2014.
Khali Professional Life
Dalip Singh Rana as The Great Khali started his wrestling career in 1999 and joined All Pro Wrestling (APW) in the United States as Giant Singh. He made his wrestling debut in 2000, teaming up with Tony Jones in a match against 'West Side Playaz'.In the year 2001, The Great Khali, who has started building his net worth in wrestling career now, has signed a contract with World Championship Wrestling (WCW) and worked there for eight months.
After spending eight months in WCW, he got an opportunity to work with New Japan Pro-Wrestling (NJPW), where he worked under the guidance of Masahiro Chono. He along with Giant Silva formed 'Club 7', the tallest tag team in wrestling history. However, Silva turned his heels on Giant Singh and was defeated by Silva in 2002.
During the time between 2002-2006, he was involved in the Mexican promotion Consejo Mundial de Lucha Libre (CMLL) and the Japanese promotion All Japan Pro Wrestling (AJPW).
In the year 2006, Rana joined the WWE and became the first Indian professional wrestler to be signed with the industry. He was assigned to their developmental federation, Deep South Wrestling, where he wrestled under his real name. Post his training session, Khali made his debut on WWE Smackdown where he started his feud with The Undertaker and defeated him in his debut pay-per-view Judgment Day.
The Great Khali battled with Mysterio and having a height and weight advantage, he defeated him in a squash match. Rana tasted his first-ever loss in a singles match against The Undertaker. In 2007, he won the 'WWE World Heavyweight Championship' in a 20-person battle royal match, after eliminating Batista and Kane. However, he lost the belt to Batista at 'Unforgiven' event in a triple threat match, which also involved Rey Mysterio.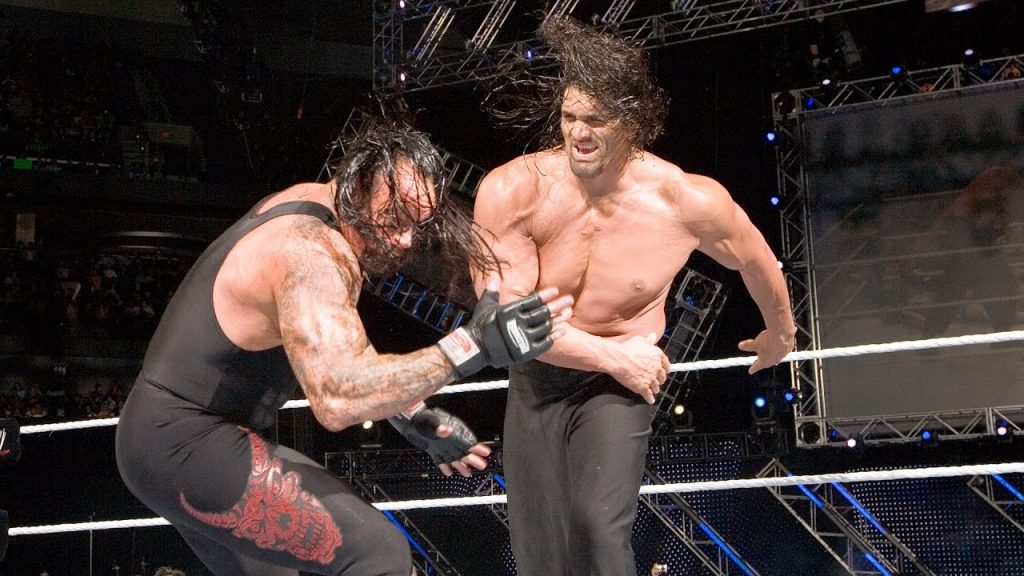 In 2008, he feuded with Triple H over WWE Championship at Summerslam, however, Khali lost to Triple H after receiving a Pedigree. He received another opportunity to bag WWE title however Triple H interfered, helping Hardy win and eliminating Khali from title contention.
Khali changed his personality from a monstrous beast to a Punjabi Playboy persona. Along with his manager at the time, Ranjan Singh, he hosted the weekly 'Khali Kiss Cam', where they would call up some seemingly random woman from the crowd to kiss Khali. During his wrestling career from 2008 -2011, Khali set a rivalry with several WWE superstars like Kane, Ziggler and many more. Khali's contract with WWE was expired in 2014.
He participated in several battle royal matches that include André the Giant Memorial Battle Royal, Intercontinental Championship battle royal, however, he failed to win the contest.
IN 2015, he set up his own promotion and training academy, 'Continental Wrestling Entertainment' (CWE), in Jalandhar.
He returned to WWE in 2017 at Battleground to assist WWE Champion Jinder Mahal in a Punjabi Prison Match for the WWE Championship by preventing Randy Orton from escaping the structure. Khali was seen last time battling at The Greatest Royal Rumble match in 2018.
Khali also tried his luck into acting and done some Hollywood and Bollywood films that include The Longest Yard in 2005, Get Smart in 2008 and MacGruber in 2010 from Hollywood, while from Bollywood, he worked in Kushti and Ramaa: The Saviour as Vali in 2010 respectively.
He also participated on the television reality show Bigg Boss, on which he finished as first runner-up.
Honours
Ranked No. 83 of the top 500 singles wrestlers in the PWI 500 in 2008.
Khali is a one-time Slammy Award winner for "Damn!" Moment of the Year in 2008 Khali Kiss Cam
He was Most Overrated in 2007
Khali became Worst Gimmick in 2008
Khali Achievements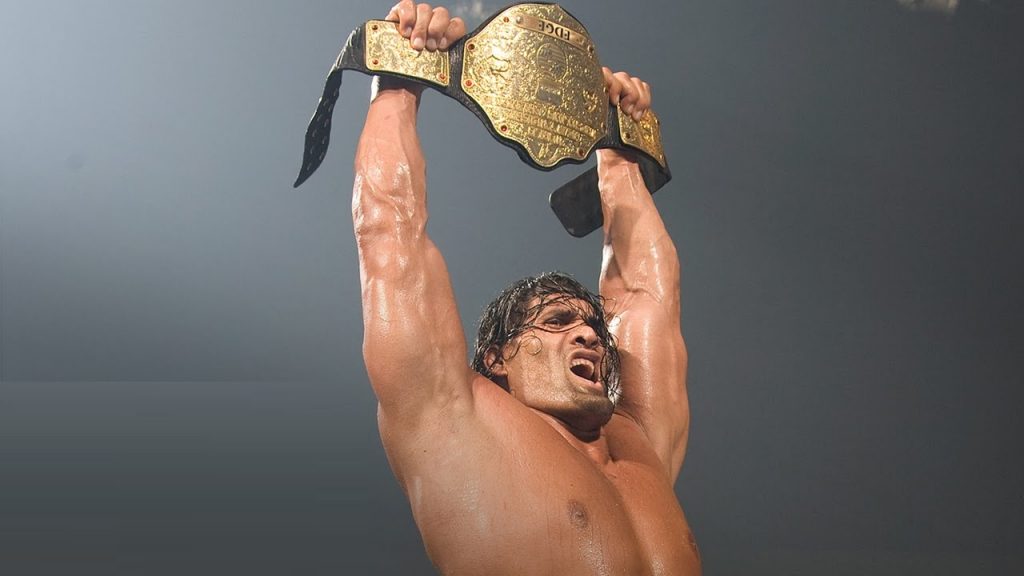 Khali is a two-time CWE Heavyweight Champion.
He is a one-time World Heavyweight Champion in 2007.
Won Teisen Hall Six-Man Tournament in 2002 with Masahiro Chono and Giant Silva.
Khali Physical Measurements
Height: 216 cm
Weight: 157 kg = 347 lbs
Eye Color: Brown
Hair Color: Black
Khali Personal Information
Full Name: Dalip Singh Rana
Age: 46 years
Date of Birth: 27 August 1972
Hometown: Houston, Texas, United States
Zodiac: Virgo
Religion: Indian
Education
Left Schooling at an early age due to financial issues.
Favourite Celebrities
Favourite wrestler: The Undertaker
Favourite actor: SalmanKhan
Favourite actress: Sri Devi
Hobbies: Gymming, Wrestling
Favourite Food: Eggs, Veg and Non-Veg food.
Dream Holiday Destination: France
Favourite Color: Black
Khali Net Worth
Apart from Wrestling that has been the most important source of income for Khali, he too has been a part of some reality shows and television series. He has also been the eye candies of some of the well-known producers for movies. Khali age and height have earned with some of the most appealing roles in movies. He also has opened a wrestling institution in Punjab, named the Continental Wrestling Entertainment. All these surely give a much-needed boost to Khali income. We hope that in the days to come, Khali would be in his best health and he continues to carry on with the Great performance in professional wrestling and also in any further venture that he is associated with. the overall estimated net worth of the great Khali is around 6 million per annum including endorsements and salaries.
Controversy

The Great Khali's married life suffered after a wrestler has been in controversies for kissing female wrestlers. The Great Khali first made controversy when he kissed wrestler, Mickey James in 2009.
Trinamool Congress moved the Election Commission after the "American" wrestler 'The Great Khali' had taken part in the campaigning for a BJP nominee in Kolkata. TMC blamed BJP to influence voters by using 'The Great Khali's' "celebrity status. Also, he holds US citizenship.
Social Media Profiles
Khali Facebook: https://www.facebook.com/TheGreatKhali/
Khali Twitter: Not an official Twitter handle
Khali Instagram: @thegreatkhali