Nicole Theodore Nemeth, better known by his wrestling name Dolph Ziggler, is an American professional wrestler, who is working with WWE, performing on the Smackdown brand. Dolph Ziggler is popularly known as one of the top high flying wrestlers in WWE history.
Dolph Ziggler holds an impactful wrestling record in the WWE. He held the World Heavyweight Championship two times, the Intercontinental Championship for six times, the United States Championship twice and the Raw Tag Team Championship once.
Ziggler joined WWE in 2005 and became a part of The Spirit Squad faction as Nicky. During the time as a member of Spirit Squad, he became World Tag Team Champion once.
In his entire wrestling career until now, he feuded with several top WWE superstars like Sheamus, Randy Orton, The Authority, John Cena, The Great Khali and many more.
EARLY LIFE



Nicholas Theodore Nemeth was born on July 27, 1980, in Cleveland, Ohio. Nemeth wanted to be a professional wrestler since his childhood; hence he attended a wrestling event at the Richfield Coliseum when he was only five-years-old. His in-ring name 'Dolph' was emerged from his great-grandfather's name, and his friend suggested the surname Ziggler. During his school days at St. Edward High School in Lakewood, Ohio, he was involved in wrestling and holds the school record for most pins in a career with 82.
Ziggler also won the National Championships on two occasions. He later joined Kent State University, where he set a record of 121 career wins between 2000 and 2003.
At an early stage of his wrestling career, Ziggler became a three-time All-Mid-American Conference champion, winning the 165 lb (75 kg) tournament in 2000, 2002, and 2003. He is the last wrestler from Kent State University to have won three amateur wrestling championships as of 2010.
PERSONAL LIFE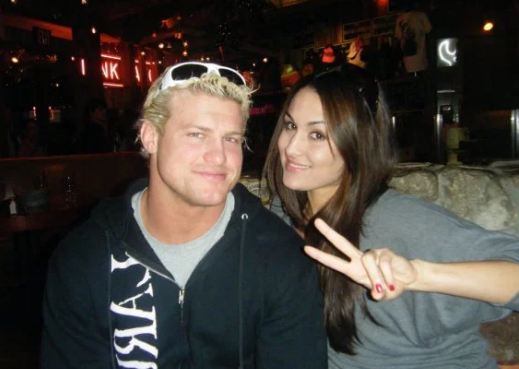 Nemeth resides in Phoenix, Arizona. Ziggler is unmarried however he had involved into several relationships in the past with Barbie Black in 2008, later followed by Nikki Bella, Amy Schumer. He was also linked to a few more ladies including, Maria Kanellis, Vickie Guerrero, and A.J. Lee.
Ziggler has two brothers Ryan and Donald, in which Ryan is a professional wrestler wrestled in NXT under the ring name Briley Pierce. His other brother, Donald, was sentenced to 15 years after he was convicted over the death of a military veteran during a botched robbery.
PROFESSIONAL LIFE



Dolph Ziggler began his wrestling career in 2004 when he joined WWE's developmental territory Ohio Valley Wrestling (OVW) where feuded with Paul Burchill and challenged him for the OVW Television Championship, however, he lost.
In 2005, Ziggler became a member of The Spirit Squad faction. forming an alliance with Vince Mc Mahon against WWE superstars like Shawn Michaels and Triple H. Ziggler, as the member of The Spirit Squad got an opportunity to face DX and even won World Tag Team Championship once against Kane and Big Show. Ziggler also joined Florida Championship Wrestling and won the FCW Florida Tag Team Championship by defeating defending champions Eddie Colón and Eric Pérez.
Nemeth made a comeback in WWE under the name 'Dolph Ziggler'. He was also qualified to compete in the Money in the Bank ladder match at WrestleMania 26 but was ultimately unsuccessful.
Ziggler, who is known for having several affairs in the wrestling business, started his on-screen love story with Vickie Guererro.  Ziggler defeated Kofi Kingston to win the WWE Intercontinental Championship for the first time. At SummerSlam, he retained the championship against Kingston. Ziggler has later won a four-way match against Cody Rhodes, Drew McIntyre, and The Big Show to become the number one contender to the World Heavyweight Championship. He defeated Edge with the help of his on-screen girlfriend Vickie to become World Champion.
Ziggler again feuded with Kofi Kingston and defeated him to become United States Champion for the first time. In 2012, Ziggler defeated Alex Riley to qualify for a spot in the World Heavyweight Championship Money in the Bank ladder match. He later won the contract and after feuding with superstars like Orton, Jericho, and Cena over his cash in the contract interference, he cashed in his Money in the Bank contract on an injured Alberto Del Rio to win his second World Heavyweight Championship.
The year 2014 changed the on-screen image of Dolph Ziggler as a 'new fan favorite' after he involved in a feud with The Authority. He shook hands with Cena to be a part of Team Cena along with five others at Survivor Series against Team Authority. At Survivor Series, Ziggler emerged as the sole survivor, making Triple H and Stephanie end their on-screen villainous role in the WWE. At TLC, Ziggler defeated Harper in a ladder match to win his fourth Intercontinental Championship.
Ziggler had various feuds with superstars like Daniel Bryan, Rusev, Tyler Breeze, Kevin Owens, Baron Corbin, and even Triple H.
In 2019, Ziggler returned and attacked WWE Champion Kofi Kingston to challenge him at Super ShowDown, which Kingston accepted. However, Kingston defeated Ziggler to retain the title. At WWE Smackville, Ziggler again challenged Kingston for the WWE Championship in a triple threat match including Joe, where he lost once again.
At Summerslam pay-per-view, Ziggler went one-on-one with WWE Hall of Famer Goldberg. Goldberg delivered his devastating spears and jackhammer to Ziggler, forcing him to lose the match at the event.
HONORS



Ranked No. 9 of the top 500 singles wrestlers in the PWI 500 in 2013
Slammy Award (2 times)
1. Best Twitter Handle or Social Champion in 2014 i.e., @HEELZiggler
2. Match of the Year in 2014 (Team Cena vs. Team Authority at Survivor Series)
Most Improved in 2011
Most Underrated in 2011
ACHIEVEMENTS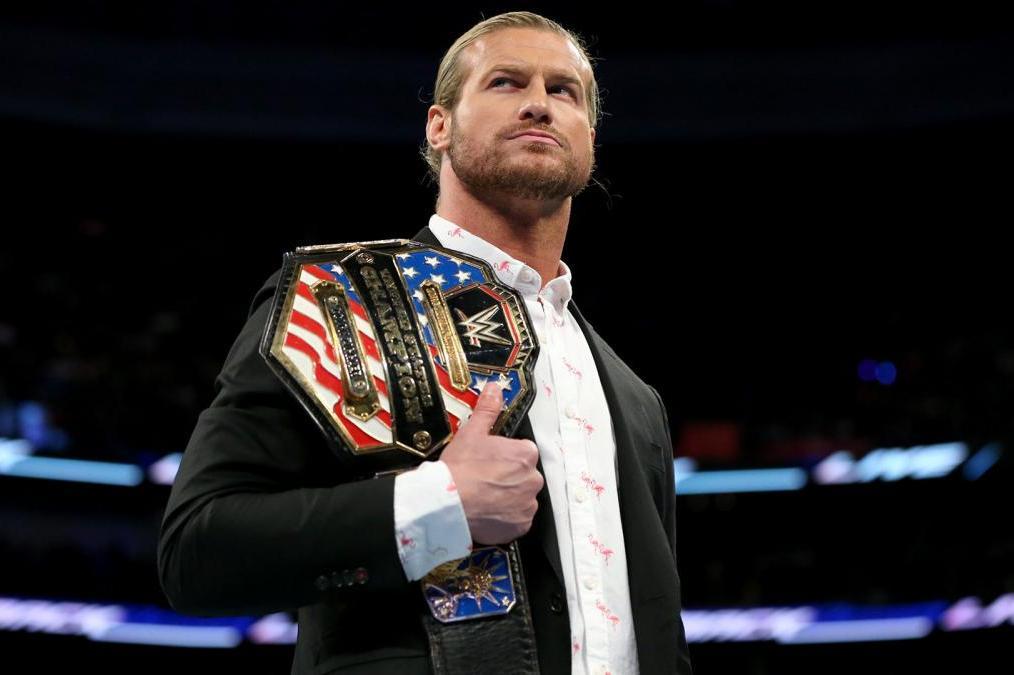 Ziggler is a two-time World Heavyweight Champion
Ziggler is a two-time United States Champion
Ziggler is a six-time Intercontinental Champion
Ziggler is one-time WWE Raw Tag Team Champion with Drew McIntyre
Ziggler is a one-time World Tag Team Champion with Johnny, Kenny, Mikey, and Mitch (Spirit Squad)
Ziggler became Money in the Bank winner in 2012
Ziggler is 22nd Triple Crown Champion
Ziggler is a two-time FCW Florida Tag Team Champion with Brad Allen and Gavin Spears
PHYSICAL MEASUREMENTS



HEIGHT: 183 cm
WEIGHT: 99 kg = 218 lbs
EYE COLOR: Blue
HAIR COLOR: Dark Brown
DOLPH ZIGGLER PERSONAL INFORMATION



Full Name: Nicholas Theodore Nemeth
Age: 39 years
Date of Birth: July 27, 1980
Hometown:   Cleveland, Ohio, United States
Zodiac: Leo
Religion: American
EDUCATION



Highest qualification: Graduated
School: Kent State University
FAVORITE CELEBRITIES & OTHER FAVOURITES



Favorite wrestler: Ric Flair
Favorite actor: Tom Hanks
Favorite actress: Emmanuelle Chriqui
Hobbies: Wrestling, gymming & playing video games
Favorite Food: Cake and Ice cream
Dream Holiday Destination: Russia
Favorite Color: Pink
DOLPH ZIGGLER NET WORTH



Dolph Ziggler's Net Worth is estimated to be $1 million.
DOLPH ZIGGLER CONTROVERSY
Ziggler was suspended for 30 days by WWE for his first violation of WWE's drug testing policy.

Ziggler's contract with WWE sparked the controversy of his removal from the company, however, Vince Mc Mahon refused to release Ziggler.
SOCIAL MEDIA PROFILES



Facebook:   https://www.facebook.com/ShowoffZiggler/
Twitter:   https://twitter.com/HEELZiggler
Instagram: @heelziggler