The ninth season of the Pro Kabaddi League has provided fans with high-caliber matches, and on day 26, two matches were played at the Chatrapaji Sports Complex between Patna Pirates and Haryana Steelers & U Mumba and Pink Panthers, one after the other, in the following order. Let's discuss about some important highlights of both matches in detail.
1. U Mumba vs. Pink Panthers: Pink Panthers won the match against U Mumba by a score difference of 3 points, as Panthers defeated Mumba by a score of 42-39.
Jaipur Pink Panthers outscored U Mumba by 19 points in the first half of the match, scoring 20 points to their opponent's 9. Panthers scored 13 points in the first half in raids compared to Mumba's 9, however, Panthers were down by one point in tackle points. In spite of extra points earned by Mumba who scored 2 points in comparison to Panther's no points still, panthers were leading in total points.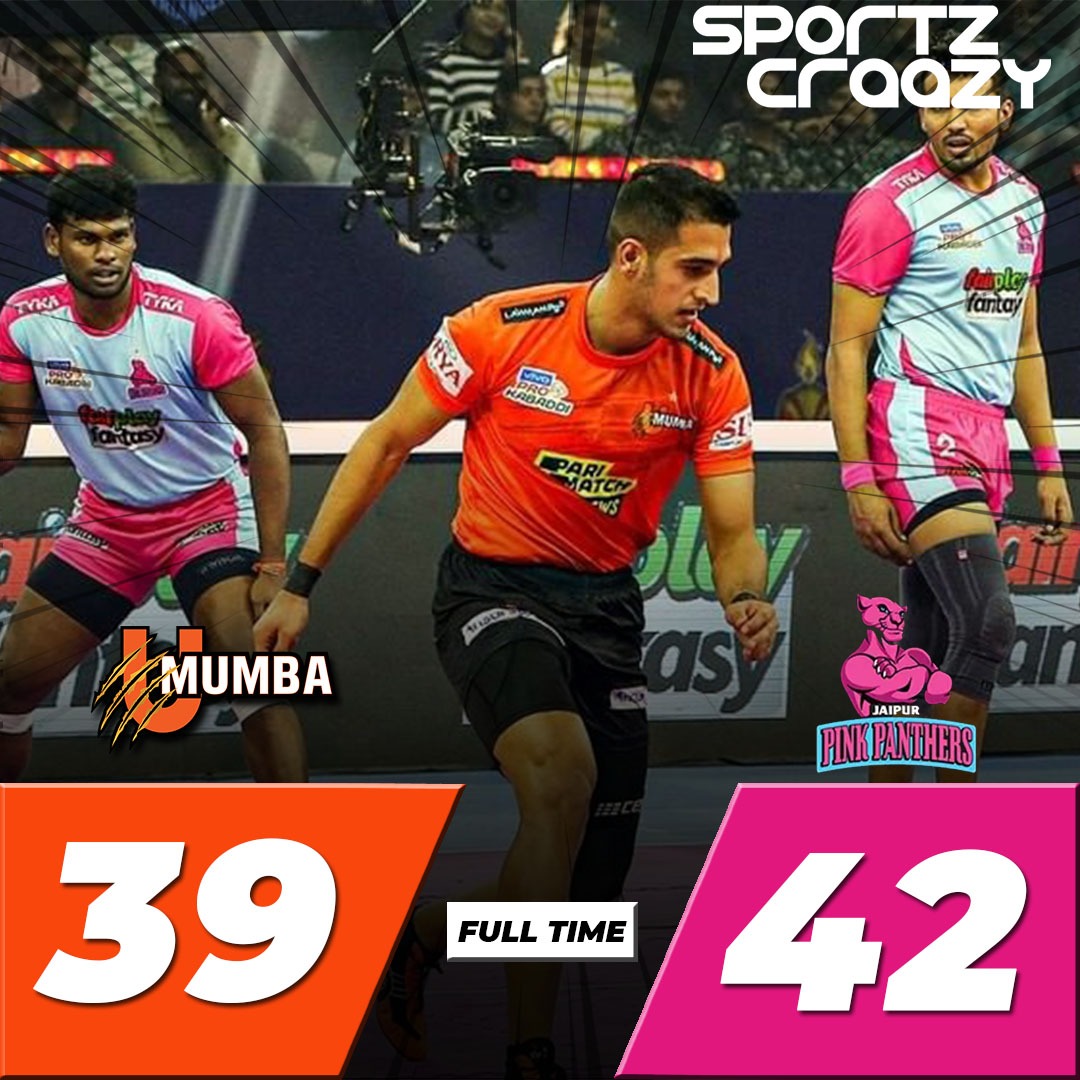 Panthers scored 22 points in the second half of the game, while U Mumba scored 20 points. Overall, it was a close game between the two teams, and the area in which the Panthers excelled was tackle points, panthers scored 7 points to Mumba's 4.
Panthers generally appear well and confident in crucial phase of the game which helped them in generating victory against U Mumba.
2. Haryana Steelers vs Patna Pirates: Patna Pirates triumphed against Haryana Steelers   with a scoreline of 41-32 in favor of Pirates.
In the opening period of the game, Pirates scored 15 points in comparison to Haryana Steelers' 10 points , and Pirates again held a 5-point edge in the raid points category.
Pirates scored a total of 26 raid points throughout the second half of the game, easily outscoring Steelers by a 7 point margin. Overall, the Kabaddi match was fantastic, and the skills executed by Pirates' play during the crunch phase  of the game was outstanding.
Also Read: Pro Kabaddi League Season 9: Matchday 24 Live updates and results