Forbes list of World's Highest Paid Athletes 2019 was announced on 11th June and Virat Kohli's rank in the list will perhaps make you shake your head in disbelief.
While the list is filled with football and basketball players, Virat Kohli is the only cricketer being named among 100 athletes, which actually gives you a reality check on the popularity of Cricket in the World.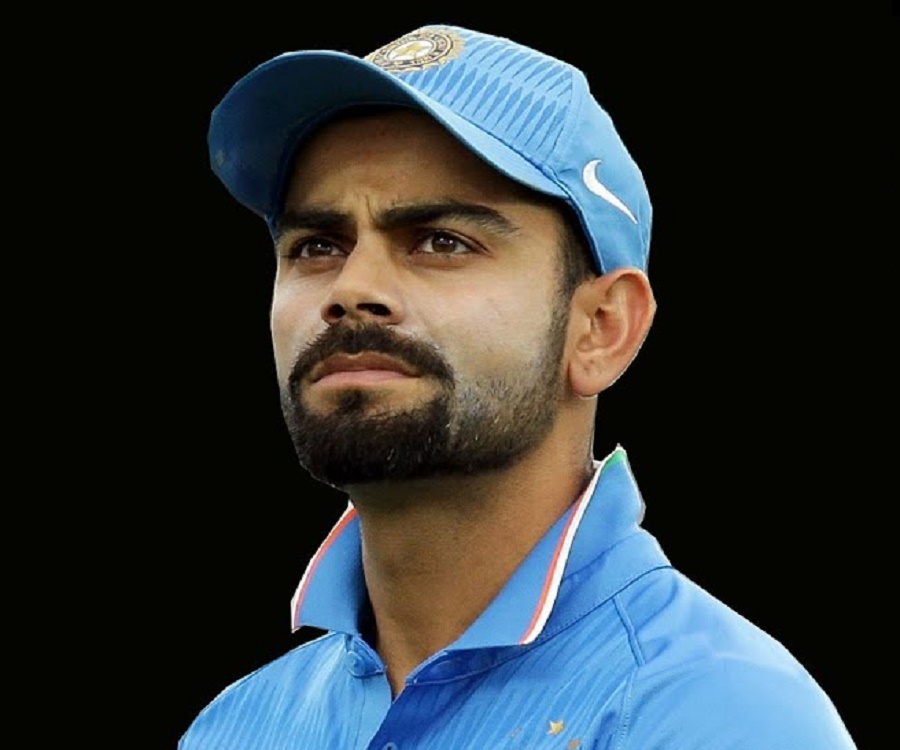 The skipper of the Indian team, Virat Kohli stands at the bottom of the list at 100th position with a payout of $ 25million in the year 2019. While $ 25 million is not a bad number, Argentine footballer Lionel Messi tops the list with estimated earnings of $127m.
Virat Kohli is the most sought-after athlete in the country right now, however, the amount of difference in the estimated earning between Messi and the former tells you the popularity of Cricket outside India.
Meanwhile, Lionel Messi has topped the Forbes' chart, beating the likes of Cristiano Ronaldo, Floyd Mayweather to name a few.
Global soccer icon Lionel Messi is only the 2nd soccer player to rank No. 1 on Forbes' list of World's Highest-Paid Athletes, after longtime rival Cristiano Ronaldo pic.twitter.com/4cLyTSZHtT

— Forbes (@Forbes) June 11, 2019
Juventus footballer, Cristiano Ronaldo holds the second position with total earnings of $109m, while Neymar's ranks at third with $105 Million earnings, followed by Mexican professional boxer Canelo Alvarez at fourth. Legendary Tennis player, Roger Federer sits fifth in the list with whopping total earnings of $ 93.4 Million.
Golf star Tiger Woods, F1 great Lewis Hamilton, Novak Djokovic and Conor McGregor are among the other big names in the top 25.
Tied for the No. 63 spot with Miguel Cabrera, Serena Williams is the only female on this year's list of the world's 100 highest-paid athletes pic.twitter.com/fkXrrAxMFX

— Forbes (@Forbes) June 11, 2019
Notably, female Tennis player, Serena Williams is the only female athlete in the list, holding the 63rd position among others.
Once again, barring Virat Kohli, no other cricketer has been featured in the Forbes highest paid athlete list. Given that Virat Kohli is world's best batsman in the world and most-followed cricketer in the nation right now, him languishing at the bottom of the table tells how many nations in the world is actually following the sport.
Nonetheless, Team India have been playing ruthlessly in the ongoing 2019 World Cup, having not lost a single match in the tournament so far. Virat Kohli and Co. have registered three wins out of four, while the one against New Zealand got washed out due to rain. Team India is currently sitting at the third position in the ranking with seven points, behind Australia and New Zealand.
World's Top 10 Highest-Paid Athletes in 2019 (Source: Forbes)
Lionel Messi (Football) – $127m
Cristiano Ronaldo (Football) – $109m
Neymar (Football) – $105m
Canelo Alvarez (Boxing) – $94m
Roger Federer (Tennis) – $93.4m
Russell Wilson (American Football) – $89.5m
Aaron Rodgers (American Football) – $89.3m
LeBron James (Basketball) – $89m
Stephen Curry (Basketball) – $79.8m
Kevin Durrant (Basketball) – $65.4m
Also Check:-