Successful Run Chases in ODI Cricket: Cricket lovers are always excited to know some interesting stats and records in the history of cricket. And, no cricket fan can forget the memorable run chase in ODI cricket achieved by South Africa. Cricket fans cannot forget that glorious run chase and some other similar run chases.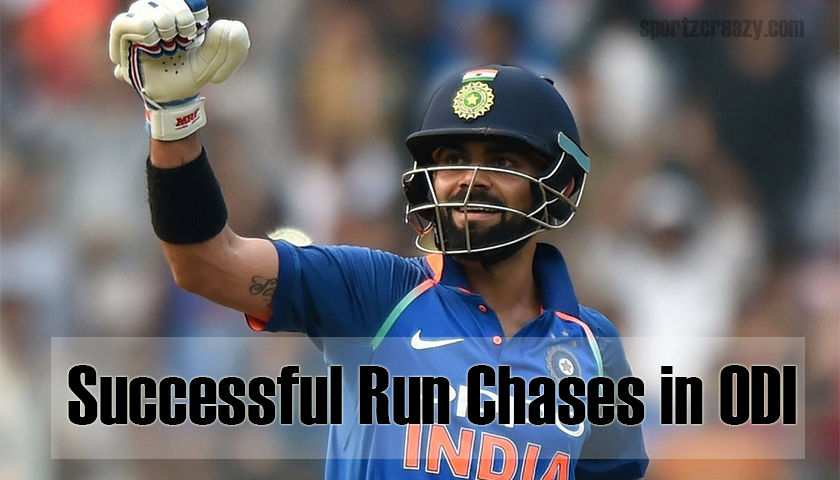 Run chase moments are a very interesting part of the cricket world. A huge score by a team in the first innings is interesting. But, people love to watch those huge scores chased down in the second innings more.
Let's have a look at the top 5 successful run chases in ODI Cricket.
#1 South Africa – 438/9 vs Australia – 434/4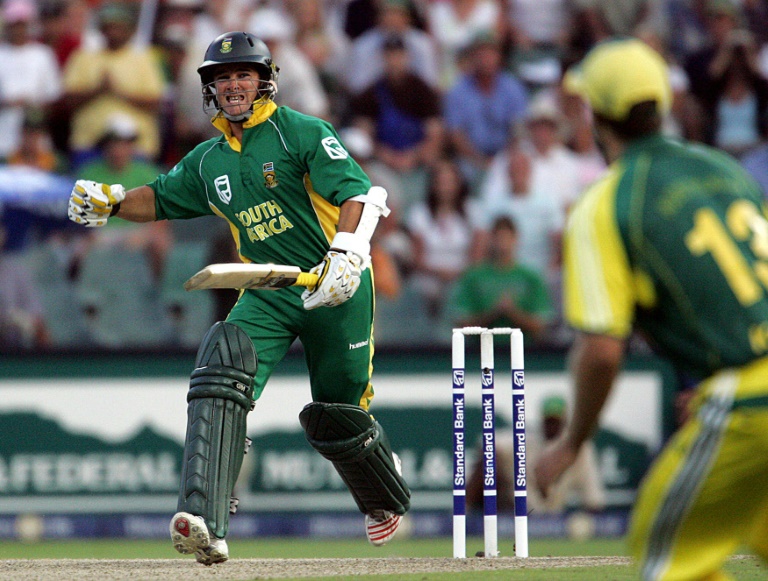 Obviously, it is one of the greatest one day international ever. Just because of the intensity and chills that fans got during the match made this match such a memorable one. For the very first time, we saw a 400+ score in an ODI format. Interestingly, the South African team chased it down for their home supporters and that was the most successfully highest run chase done by South Africa. In the first innings of the match, Ponting and Hussey smashed the runs. And, in the second, it was Gibbs and Smith. Another interesting moment in this match was a 5 wicket haul by Nathan Bracken. So, altogether this match was best-in-class from the bat, ball, and the field.
https://youtu.be/qUEfzsRZeSY
#2 South Africa – 372/6 vs Australia – 371/6
After the epic encounter in Johannesburg in 2006 where South Africa chased down Australia's 434, the two teams were again involved in a high-scoring encounter in Durban on Thursday. Yet again, the Proteas managed to chase down a massive total as David Miller's chance-less unbeaten hundred (118 not out from 79) helped South Africa to an extraordinary win, chasing down a target of 372 set by Australia by 4 wickets and as many balls to spare in the third One-Day International in Durban. With the win, South Africa took an unassailable 3-0 lead in the five-match ODI series.
#3 England – 364/4 vs West Indies – 360/8
What a match. We saw the most sixes ever in an ODI inning, a masterclass from Chris Gayle (135), and two magnificent centuries from Jason Roy(123) and Joe Root(102). As England successfully chases their highest run chase. It certainly was not a day for the bowlers, but for the neutral, there was plenty to enjoy. It never really looked like England would surrender their advantage after making a wicked start, and they expertly chased this total. There wasn't a point where they dipped below the required rate. 
It was England's highest successful run-chase in ODI cricket!
#4 India – 362/1 vs Australia – 359/5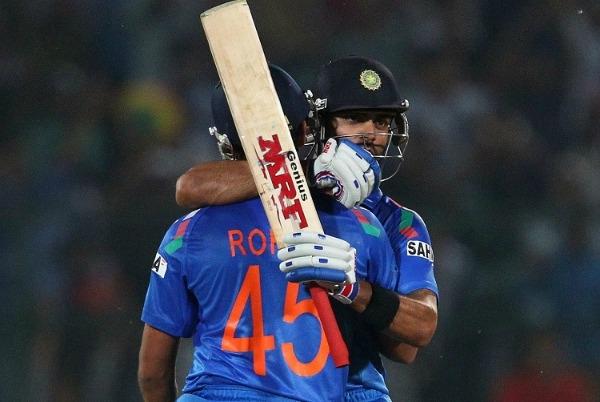 Another successful run chase was by the Indian team. If the first one was the best, this was almost one-sided. Australia set a huge total of 359 in the first innings. But, India just took 43.3 overs to chase down the total set by Australia. In that match, Virat managed to score the fastest hundred by an Indian and Rohit accompanied him with an unbeaten 141. Obviously, this match was very complicated for bowlers.
#5 India – 352/4 vs Australia – 350/6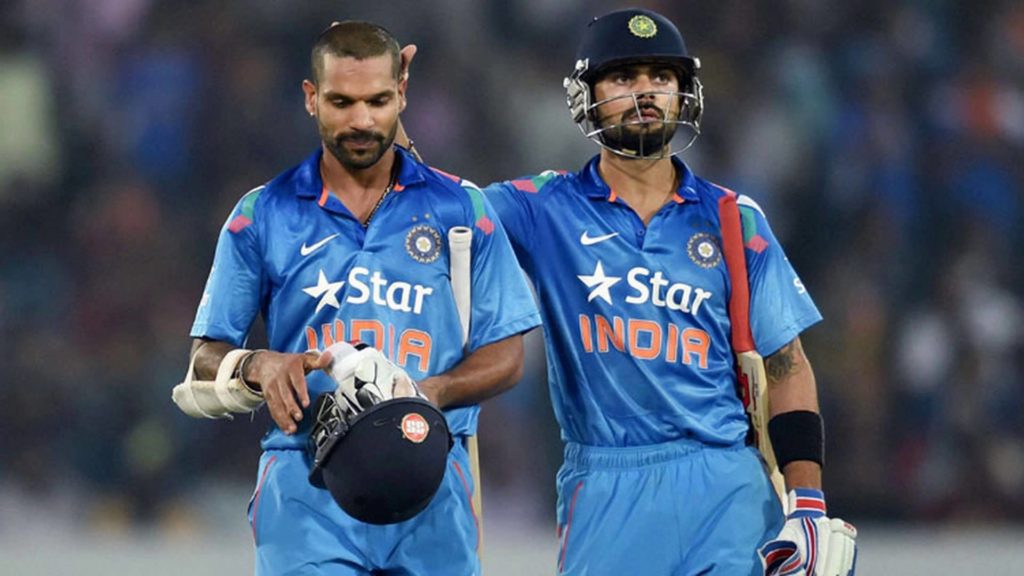 The third one is again by the Indian team and it was in the same series with Australia. Aussie scored 350 plus again with Bailey's highest one day score of 156. India again managed to chase down 350 plus against Aussie. Once again, Virat was the man behind the chase with unbeaten 115. Also, he was accompanied by Shikhar Dhawan's 100. That series completely was necessarily not well for bowlers.
Also Read :