Top 5 All Rounder in Kabaddi: Upcoming Vivo Pro Kabaddi League is set to start from 20th of July. Every team owner bids for the best all-rounders during the auction to give the perfect balance to their team. A quality all-rounder with good anticipation of the match situation usually turns out to be the match-winner in many games. As there are only a few days left for the tournament to start, let us look at the list of some prolific all-rounders who will be the players to watch out for in the upcoming Pro Kabaddi Season 7:
Top 5 All Rounder in Pro Kabaddi Season 7
#1. Deepak Niwas Hooda
Team- Jaipur Pink Panthers
One of the most successful and fittest all-rounders in the history of Pro Kabaddi, Deepak has been one of the most consistent performers since the inaugural season of Pro Kabaddi League.
Deepak is shrewd in his raiding and always has a trick up his sleeve, in addition to his signature running hand touch that has yielded him some good points. When needed, Deepak is one of the most reliable players in defence as well, given his ability to coordinate with his co-players to form a proper and a tough defence pattern.
He is the player to watch out for, even in this year's Pro Kabaddi League Season.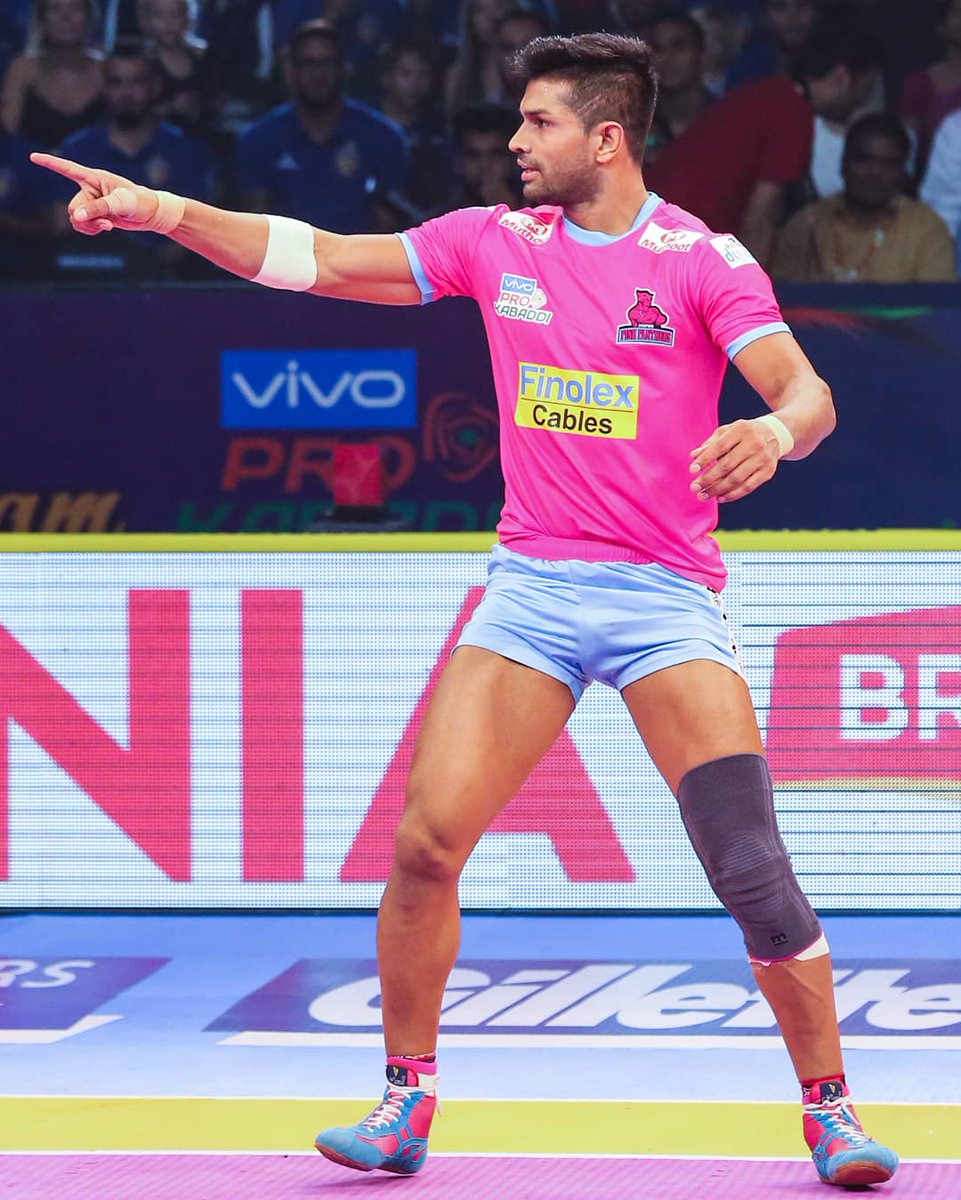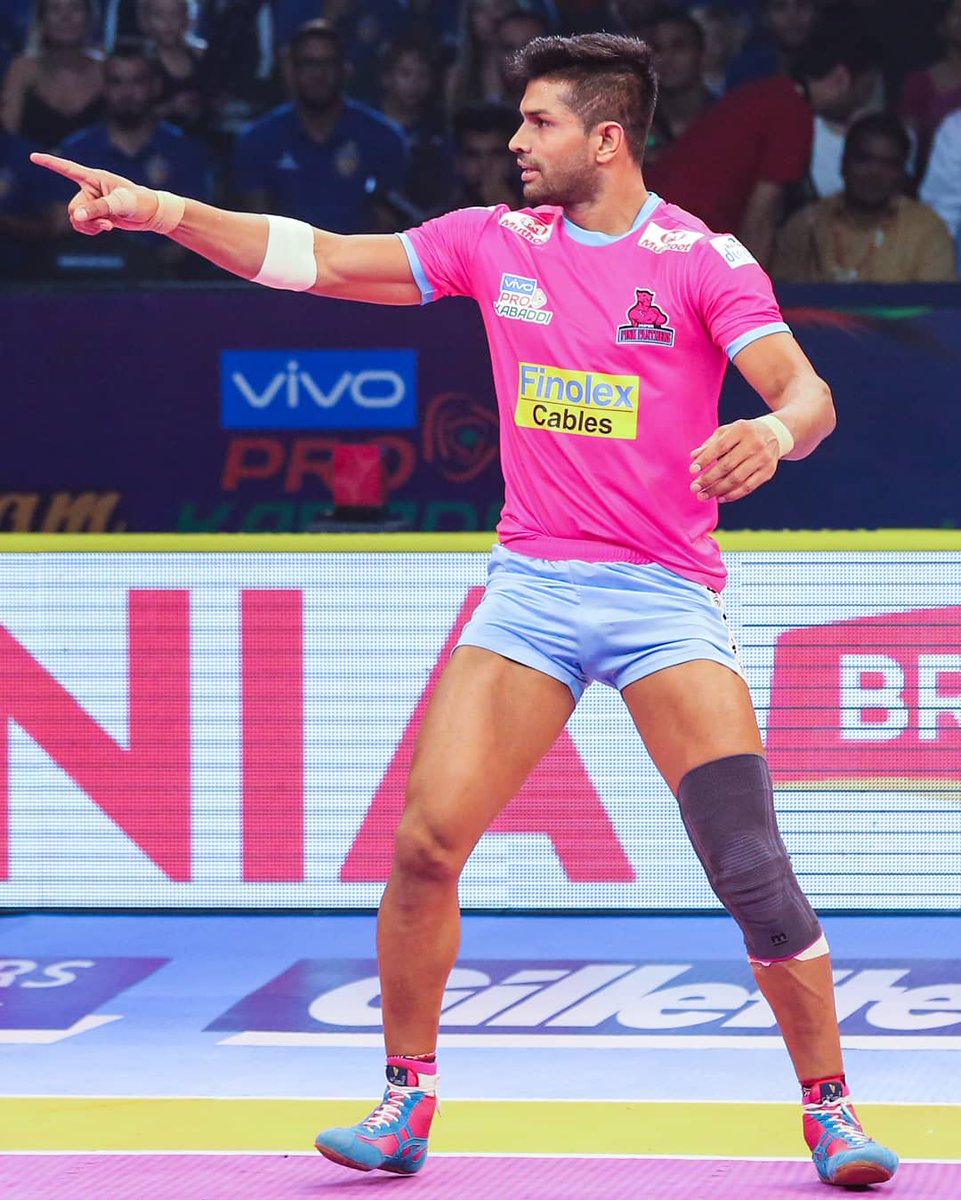 #2. Manjeet Chhillar
Team- Tamil Thalaivas
Manjeet has previously played for teams such as Bengaluru Bulls, Puneri Paltans and Jaipur Pink Panthers. By far he has been among the best all-rounders with stats, shining in both, the raiding as well as the defensive department. With a total of 220 raid points and a total of 302 total tackle points, he is among the top scorers.
Manjeet adds to the strength of the team and with experience on his side, he can guide youngsters along and be the player to watch out for.
#3. Ran Singh
Team- Tamil Thalaivas
Hailing from Punjab, Ran Singh started playing from a young page.  He is one of the finest all-rounders with ample of experience under his belt.
Ran Singh has been one of the more consistent defensive all-rounders, scoring a total of 199 tackle points. In fact, he was the most successful defender for Jaipur Pink Panthers in Season 3, scoring 21 Tackle points.
As per the match situation, he can be a very useful Raider as well as he has in the past, yielded some very useful points for his team at crucial junctures. through
With him coming into a new setup and among quite a few youngsters, it would be interesting to see how he fares. He surely will be one of the all-rounders to watch out for in Pro Kabaddi Season 7.
#4. Sandeep Narwal
Team- U Mumba
Known for both his raiding and defending skills, Sandeep started his career as a corner defender. But through the course of his career, he started working on his raiding tactics as well to contribute further to the team's success. Sandeep levelled up his game by improving his raiding skills thereby, becoming one of the most dangerous all-rounders of this game.
In fact, he is one of the very few players having 200+ points in both tackling and raiding. He has the capability to take the match away from the opposition single-handedly.
With his pace, skills and trickery, he is certainly one you should keep your eyes on in Pro Kabaddi Season 7.
#5. Meraj Sheykh
Team- Dabang Delhi
Meraj Sheykh hails from Iran and is one of the best all-rounders of his country. He has good anticipation of the game which comes in handy in both, raiding as well as tackling.
He is a pretty good all-rounder who knows how to steal a point from the opposition. He always has a trick up his sleeve and is an asset to any team.
Thus far, he has scored 309 raid points and 53 Tackle points. He was the first foreign player to captain a side in Pro Kabaddi, leading Telugu Titans in Pro Kabaddi Season 3.