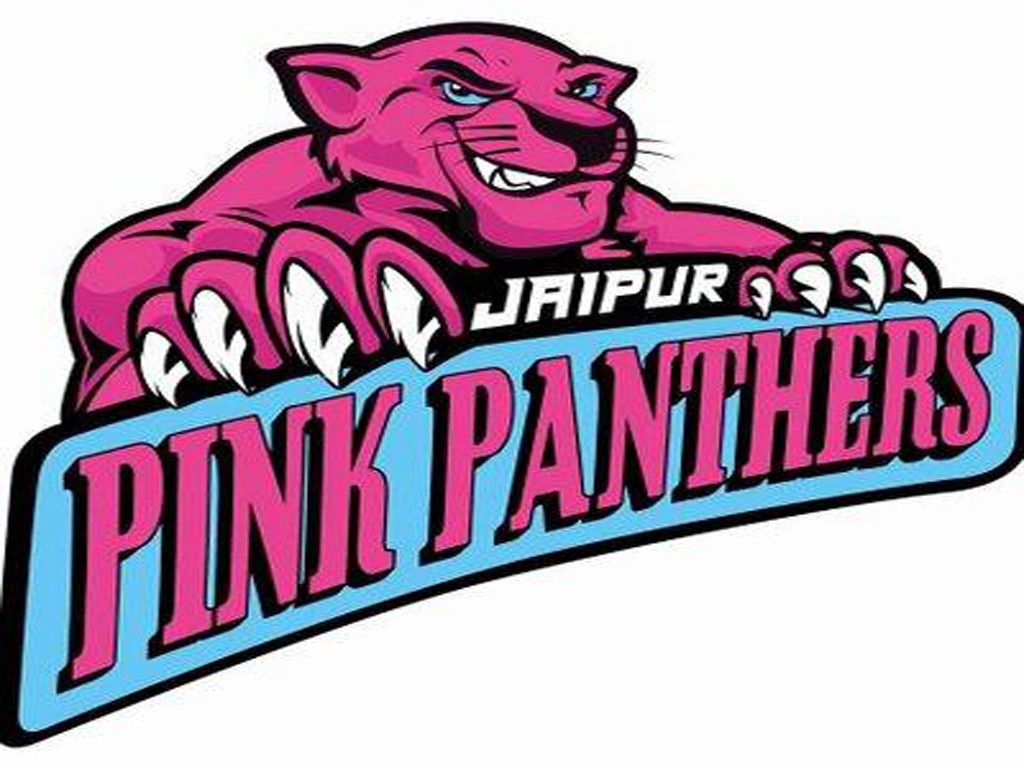 Jaipur Pink Panthers Team 2019: One of the most popular Kabaddi franchise, Jaipur Pink Panthers started off their Pro Kabaddi League journey with a bang, replicating their counterparts from the IPL who also won the inaugural edition. They were led by Navneet Gautam, Arjuna award winner, and two-time Asian Games gold winner. Jaipur Pink Panthers started their Pro Kabaddi campaign on a high, winning the first season of the league, defeating U Mumba by 35-24 in the finals. However, the team's performance dipped in season three and four but gained momentum in fourth as it qualified for the playoffs.  The team is coached by Srinivas Reddy and have added firepower to their ranks. Hoping of producing a really good show.
Owners: Jaipur team is owned by film actor/producer Abhishek Bachchan
Home Ground: Jaipur Pink Panthers play their home matches at Sawai Mansingh Indoor Stadium.
Season Wise Performances
Season 1 (2014)
Team: Jaipur Pink Panthers
Position: First
Jaipur Pink Panther won the inaugural Pro Kabaddi tournament, beating U Mumba in the finals. Jaipur finished top of the table with 12 wins in 16 matches, boasting of as many as 54 points. U Mumba finished runners up with 51 points to their name. Pink Panthers in that season registered as many as 621 raid points, including 270 successful raids. Maninder Singh became Panther's top raider with 130 points, while Rohit Rana was their best defender with 38 points.
Season 2 (2015)
Team: Jaipur Pink Panthers
Position: Fifth
Season two wasn't as promising as they would have liked to. The Panthers failed to reach the semis, finishing fifth in the league with 38 points. The team managed to win only six games out of 14. Rajesh Narwal scored the most number of raid points for Panthers, i.e., sixty-nine points in 14 matches. The then Delhi raider Kashilng Adake impressed everyone in the second season, becoming the best raider with as many as 117 points to his name.
Season 3 (2016)
Team: Jaipur Pink Panthers
Position: Sixth
Things didn't go as per plans for Pink Panthers as they slumped to the sixth position in the points table in Season three. Panther won only four matches out of 14, finishing with 28 points. Panthers registered 593 raids, including 149 successful raids. Patna Pirates emerged champions, beating U Mumba in the finals. Patna Pirates was the most successful raider in the league, boasting of 116 raid points, while Puneri Paltans' Manjeet Chillar attained the most number of tackles, becoming the best defender of the league.
Season 4 (2016)
Team: Jaipur Pink Panthers
Position: Three
After enduring two miserable seasons, Pink Panthers made a fantastic comeback in the tournament. With nine wins in 16 matches, Panther played season four finale against Patna Pirates. Panthers though lost the final but won heart across the nation. Rahul Chaudhary displayed a sensational performance in the tournament, becoming the best raider with 146 raid points, while Fazel Atrachali won the best defender award with 52 tackle points to his name.
Season 5 (2017)
Team: Jaipur Pink Panthers
Position: Fifth
Season five saw teams dividing into two zones, namely, Zone A and Zone B, with each zone having six teams. Panthers endured another lean spell, as they finished with second to bottom in Zone A group. Abhishek Bachchan's side could only win eight matches out of 22 in the tournament. Patna Pirates won the fifth season, beating Gujarat Fortunegiants by 55-38.
Season 6 (2018-19)
Team: Jaipur Pink Panthers
Position: Fifth
Jaipur Pink Panthers showcased a similar performance in season six as well, finishing second last in the points table with only six wins in 22 matches. Panthers could only score 43 points as they would be determined to come harder ahead of the seventh season, starting from 20th July 2019.  Bengaluru Bulls are the defending champions, winning the final by 38-33 on January 5.