Gold medallist at 2016 Summer Olympics, Matthew Centrowitz Jr. is an American middle-distance runner who specializes in the 1500 metres discipline. The American athlete has represented his nation in Olympic Games, World Championships, World Indoor Championships, and Pan American Junior Championships.
Matthew Centrowitz Early Life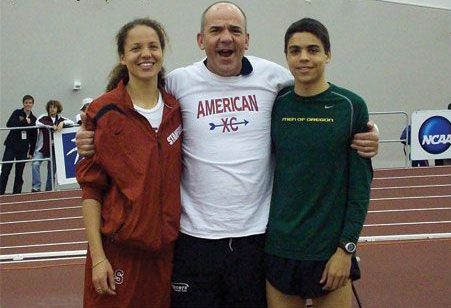 Hailing from Arnold, Maryland, Matthew Centrowitz completed his studies from Broadneck High School in Annapolis and was also a track star over there. In the year 2007, he bagged a gold medal at the Pan American Junior Championships, held in Sao Paulo, Brazil in the 1500m.
He pursued his higher education from the University of Oregan. There he won the 1500-metres in the Pac-10 and the NCCA Men's Division | Outdoor Track and Field Championships. He turned professional on November 29, 2011.
Matthew Centrowitz Personal Life
American runner, Matthew Centrowitz Jr. was born to Matt Centrowitz and Beverly Centrowitz. His sister, Lauren Centrowitz, is also an elite runner. Lauran too qualified for the Olympic trials in the year 2012. She completed her bachelor's at Stanford University in 2009, and received her master's degree from American University in Justice, Law, and Society in 2012.
Matthew Centrowitz Professional Life
After turning professional, Matthew played his tournament at the 2011 USATF Outdoor Championships in the 1500m where he defeated the likes of Bernard Lagat and Leo Manzano. He then won the NCAA Championship, followed by a national championship in the 1500m. In the same year, he won a bronze medal at the IAFF World Championships in Athletics in the 1500m.
In the year 2012, he qualified for the IAAF World Indoor Championships in Istanbul, Turkey by getting second in the national indoor 1500 championships in Istanbul, getting second in the race behind Leo Manzano. He was later ranked seventh in the World Championships with a time if 3:47.42.
He started the year 2013 by winning 800m at the Seattle UW Indoor Preview. He was ranked fourth in the 800m, and 8th in the mile at the USATF Indoor Championships.
Matthew bagged the sixth position at the Oxy High Performance meets in 1500m. He was tenth in the Prefontaine Classic Bowerman Mile, setting a personal best of 3:51.79. He won the USATF Outdoor 1500m championship for the second time this year, which qualified him for the IAAF World Championships in Moscow, Russia.
He was placed second at the 14th IAAF World Championships, held in Moscow, Russia, and thereby qualify for the finals in the Men's 1500m run.
At the World Indoor Championships, Matthew Centrowitz was crowned the champion in the 1500m discipline.
Centrowitz represented his nation for the second time in the Olympics in 2016. He bettered his performance by bagging a gold medal in the event, winning the 1500m race in 3:50sec. He, in fact, became the first American to win the title since Mel Sheppard in 1908.
Matthew Centrowitz Achievements and Honors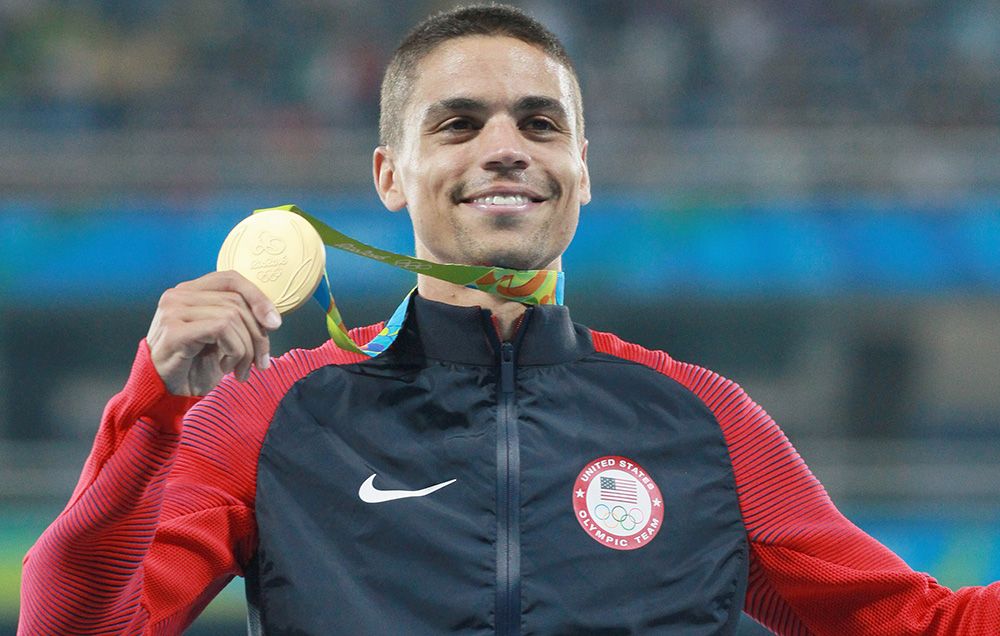 Matthew Centrowitz was a star athlete at the Broadneck High School and the University of Oregan.
Centrowitz became an NCAA Champion and U.S Champion in the 1500m discipline in the year 2011.
The track and field athlete bagged a silver and a bronze at the 2013 World Championships and 2011 World Championships respectively.
He represented his nation for the first time in Olympics in 2012. He finished at fourth position in the event.
Participating for the second time at the Olympics, Centrowitz helped his nation earn a gold medal in the 1500m race.
Matthew Centrowitz Personal Inforamtion
Name: Matthew Centrowitz
Father's name: Matt Centrowitz
Mother's name: Beverly Centrowitz
Sisters' name: Lauren Centrowitz and Marrisa Centrowitz
Nationality: American
Birth Date: 18 October, 1989
Residence: Portland, Oregan
Height: 5ft.9 in
Weight: 60kg
Sport: Track
Club: Bowerman Track Club
Coach: Jerry Schumacher
Matthew Centrowitz Controversy
Being a part of the Nike Oregon Project, Matthew Centrowitz was indirectly accused of cheating allegations in the year 2015.
Don't know what Nike Oregon Project is?
Nike Oregon Project is a group created by the athletic shoe company Nike in 2001 in a bid to promote the American long distance running. The runners live in the Portland, Oregan, area and train at Nike's headquarters campus located just outside the Portland suburb of Beaverton, Oregon.
On June 3, doping allegations were made through stories published by British Broadcasting Corporation and US website Pro Publica. The reports targeted Nike Oregan Project members, claimed to be using banned substance testosterone.
Centrowitz later was forced to speak on behalf of Nike Oregon Project.
With everything that's going on, I wanted to win this title for my team," he said. "Compared to what Alberto and Galen have been going through, it hasn't been too hard for me personally. This didn't directly involve me. It's more indirect with me being part of the team. Galen is a good friend of mine and Alberto is like a second father to me. I do a good job of blocking out distractions."
"I can safely say that if I ever saw one thing I felt was wrong I would have been the first to leave," Centrowitz said.
"For the record, I don't take inhalers and I'm not on thyroid medication – never have, never will. The only supplements I take are Vitamin C and Iron B. I've said that several times and I will continue to say that. There's a life after running and I'm not going to do anything to jeopardize that right now."
Matthew Centrowitz Net Worth
Matthew Centrowitz's net worth in 2019 is estimated between $100k- 1M (Approx).
Social Media Accounts
Matthew Centrowitz Facebook: https://www.facebook.com/Matthew-Centrowitz-110704862367522/
Matthew Centrowitz Instagram: https://www.instagram.com/mgcentro/
Matthew Centrowitz Twitter: – N/A
Please follow and like us: