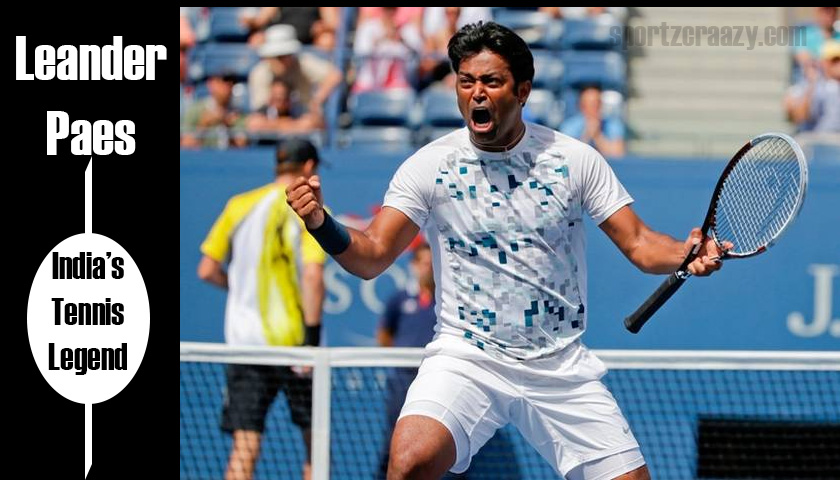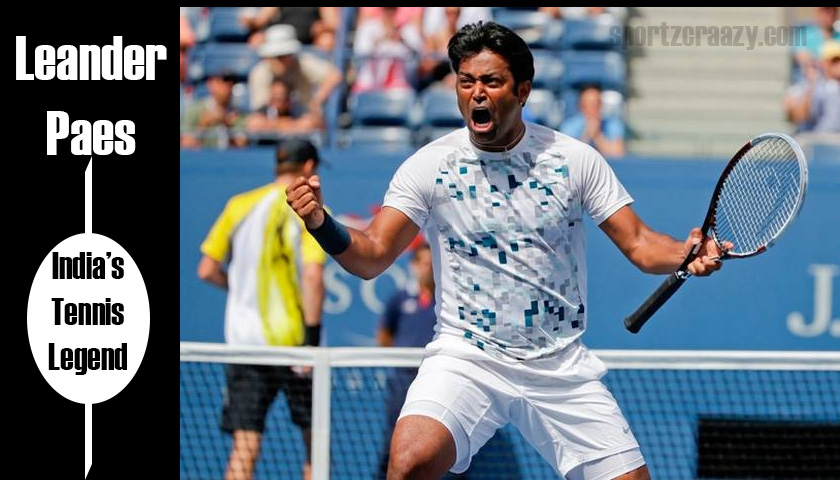 Leander Paes is an Indian professional tennis player and he is one of the best doubles and mixed doubles player. Leander Adrian Paes was born at Goa on June 17, 1973, and he was brought up in Kolkata. He is a descendant of Bengali poet Micheal  Madhusudan Dutt. Both his father and mother have the sports background. His mother Jennifer was a national-level basketball player, whereas his father Vice Paes represented the Indian hockey team in Munich Olympics at 1972.
Leander Paes completed his schooling at La Martiniere Calcutta, Madras Christian College Higher Secondary School and he went to St. Xavier's college of the University of Calcutta. Leander had interest in tennis and he was just five when he started playing tennis. At the age of 12, he joined at Britannia Amritraj Tennis Academy in Madras at 1985, where his coach was Dave O' Meara. The academy played a vital role in his development. He won the Wimbledon junior title and became international fame in 1990. He was declared as No. 1 in junior world-rankings.
Career and Victories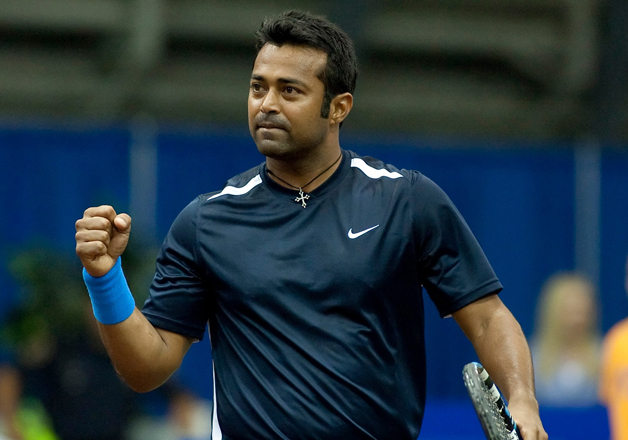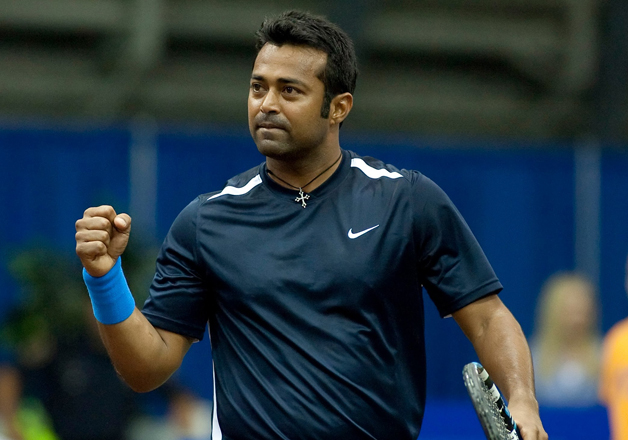 Leander Paes started his professional career in 1991 and he reached the quarterfinals of doubles event along with Ramesh Krishnan in 1992 Olympics.
In 1996 Atlanta Olympics, he won the bronze medal by competing with Fernando Meligeni. He made India proud, as it was India's first individual medal over 40 years.
On the same year, he first partnered with an Indian player Mahesh Bhupathi and started the partnership of Paes – Bhupathi.
In 1998, Paes-Bhupathi pair reached the semi-finals of the Australian Open, the French Open, and the US Open
. In doubles ranking list Paes became No. 1. Paes and Bhupathi became the first Indian pair to win the doubles event at the Grand Slam by winning the French Open and the Wimbledon in 1999.
This partnership won the gold medal in Asian games in 2002. Then, he also partnered with Michael Hill and achieved moderate success.
Martina Navratilova and won the mixed doubles in Australian Open and Wimbledon. Again Paes-Bhupathi duo won the Gold at Doha Asian Games men's doubles.
The new duo of Paes- Sania Mirza won the gold in the mixed doubles and this became the successful year of him. In 2008, he won the US Open mixed doubles titles with Cara Black. He also won the US Open men's doubles with Lukas Dlouhy.
Paes-Cara Black duo won the Australian Open mixed doubles at 2010 and this is the third Grand Slam.
In 2020 Paes- Sania Mirza played in the Asian Games and Commonwealth Games.
Leander Paes joined as the member of Olympic Gold quest on the Board of Directors.
In 2012, Leander Peas was paired with Vishnu Vardhan at the London Olympics, as Bhupathi and Rohan Bopanna to play with him at the Olympics.
He again won the US Open men's doubles with Radek Stepanek by defeating their opponents in 2013.
In 2014, Paes won the Malaysian Open men's doubles with Marcin Matkowski.
Paes – Martina Hingis partnership acquired the Australian Open Mixed Doubles trophy.
He broke Owen Davidson's record for most titles, he completed his career Grand Slam in French Open with Martina Hingis at 2016.
Paes, with Adil Shamasdin, won the Leon Challenger at 2017 in Mexico.
Paes won the Newport Beach Challenger along with James Cerretani.
The Indian Express pair: He has the nickname as "Indian Express" called by Mahesh Bhupathi. This Indian express pair won the doubles title at Chennai Open Tennis in the year 2011. This duo has 303-103 career records together. They have Davis cup for the longest winning streak in doubles. They have the highest success rate against other top teams.
Personal life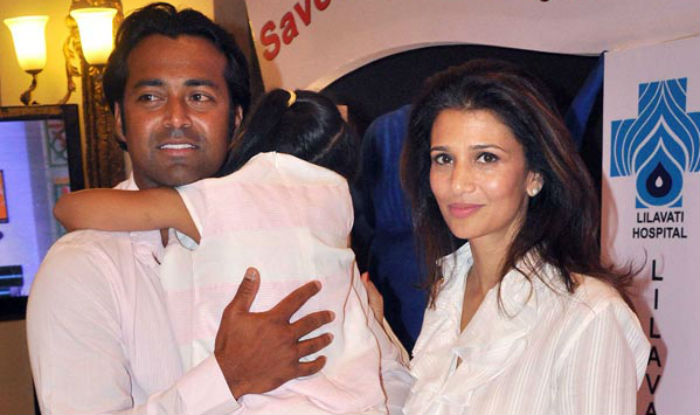 In 2005, He had a live-in relationship with Rhea Pillai who was once married to Bollywood actor Sanjay Dutt. They have a daughter, named Aiyana.
Leander Paes made his film debut as an actor in Ashok Kohli's " Rajdhani Express", a socio-political thriller. And also first Hollywood script has been offered to him.
Leander, a tennis legend has also been in public attention for controversies regarding his personal life.
A unique style of playing: Leander is having a strange playing style. He is one of the best dropshotter and talented volleyers. He learned this volleying technique from former Indian player Akhtar Ali.
Honors and Achievements
Leander Paes has an astonishing eight doubles and six doubles Grand Slam titles.
For his achievements in sports, he was awarded Arjuna Award in 1990 from the Ministry of Youth Affairs and Sports.
Paes was honored with the Rajiv Gandhi Khel Ratna award( India's highest sporting award) for his numerous contribution to tennis.
India's fourth highest civilian award, the Padma Shri award was given to Leander Paes in 2001for his contributions to tennis in India.
He also received the Padma Bhusan award in 2014.
He was named as the sports ambassador of the Haryana state.
He was the oldest man to have won Grand Slam title, who is the best contemporary double players of the game. Leander is the only Indian to have the honor of competing in six consecutive Olympic Games.
Leander played tournaments such as Olympics, Grand Slams, World Tour Finals, World Tour Masters, World Tour Series, Davis Cup, and ATP challenges.
Thus, Leander Adrian Peas has been the flag-bearer of India's tennis for a long time now.
Also Check: