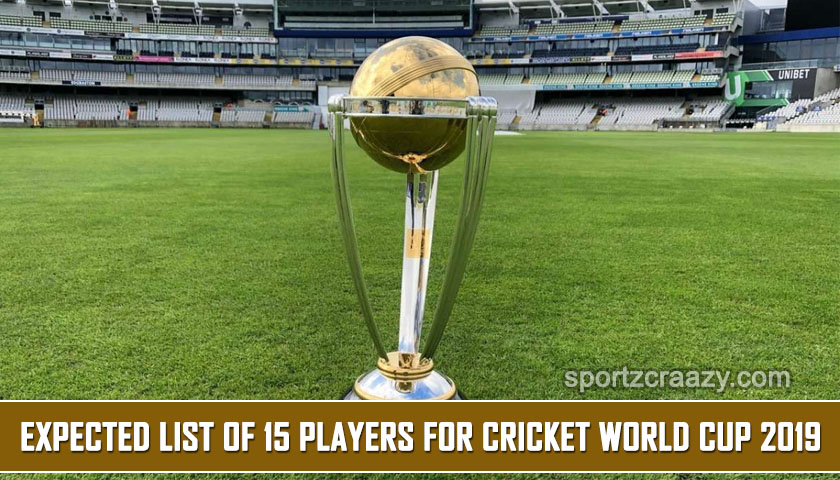 2019 world cup is just around the corner and every other team is working their ways out to get only the best playing XI on board for the coveted event. Moreover, when it comes to the Indian squad, most of the team is finalized apart from few of the spots in the lower middle order which are yet to be filled with the most suitable names. Irrespective of all this, Captain Kohli is making him and his team ready for the biggest stage and his vision towards the same is quite clear.
The Young Turks replacing the Old Horses
image Source
The Recent debacle of the Indian team against the Mighty Englishmen in the Test and ODI series has pushed the team management and even selectors to make way for some of the young talent in order to stay prepared with better alternatives for the " Non performing" old horses.  Moreover, some of those youngsters has really came out well in their recent appearance for the national team and Captain Kohli has backed them by stating that "These Youngsters would certainly be getting more time and chances in the regular team ".
This statement can only be considered as a "wake up call" for all those senior players whose recent form has been a point for concern for the Indian team and we must not be surprised if we get to see some of those youngsters in the World cup 2019 squad as well. While that's been said, let's have a look at the probable list of players for the World up 2019 along with expected 'picks" and "Misses" in the process.
Players who are Expected to make a Surprise entry into the World Cup 2019 Squad
image Source
Prithvi Shaw (Batsman)– There's no other player who has impressed everyone with his exemplary batting and superb cricketing shots in the Indian Domestic circuit and while he has already score a century on his Debut for the Indian Test team, we won't take it as a surprise if he makes into the World cup squad as well.
Hanuma Vihari (All rounder)– Hanuma vihari has had an astonishing Ranji season and even played his debut match against England for the National team. While scoring a fifty on debut, he has been appreciated widely by cricket fans and even the Captain Virat Kohli for his all round abilities.
Players which are Expected to Miss the World cup 2019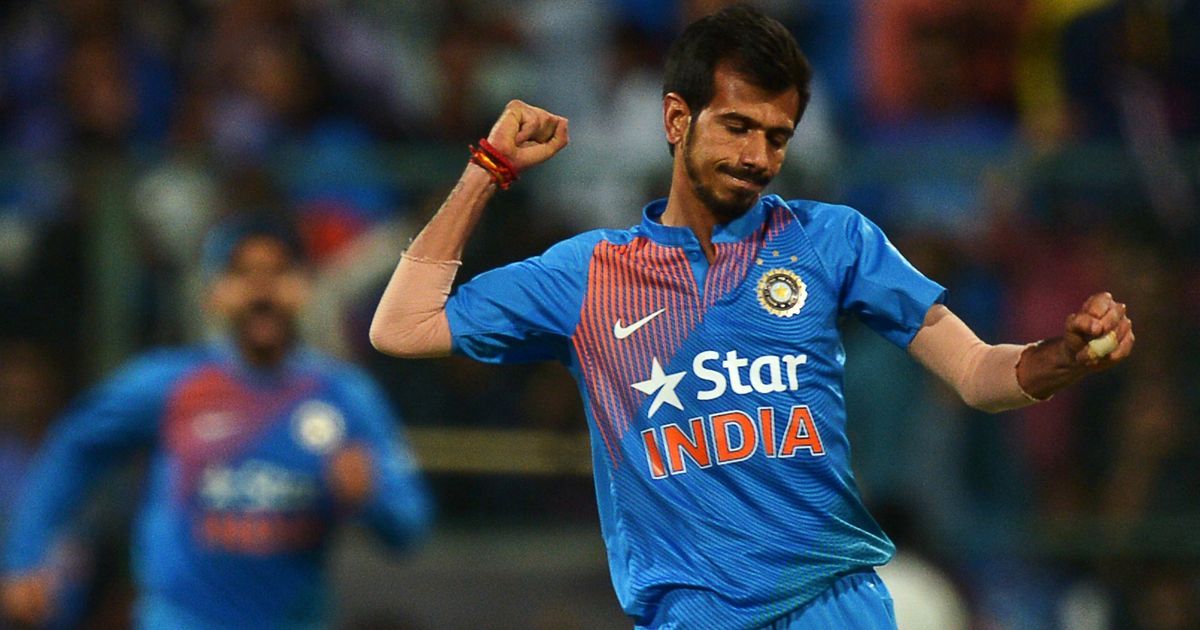 image Source
Yuzvendra chahal (Bowler)-This might surprise most of the cricket fans around but Chahal might miss the flight to the World cup 2019. Although this wasn't the case few months back, it was due to some of the recent performances by Ravindra  jadeja in the English conditions with both bat and ball, which might push National selectors to give him an extra edge over the Indian Leggie.
Manish Pandey (Batsman)-Manish Pandey is one of those few unlucky players who have started their careers on a bang, but eventually lost their path towards success due to few unfortunate events. Manish pandey is one such player and even though he was one of the most sought after youngsters to represent India at the top level, his form and injuries concern recently have done all the dent to his success journey.
Mahendra Singh Dhoni (Batsman & Wicket Keeper)-you may not believe it but things are really not going good for the most celebrated Indian captain. His form in the past few months have allowed his critics to raise questions on his capabilities and his exclusion recently from the T20 squad to Australia can be seen as a start to the same process.
25 Probable Players who can make it to the World cup 2019 Squad
Although there would be few ''Picks" and 'Misses" in the Indian team for the World cup 2019, the Indian cricket team playing XI almost looks certain for the crucial tournament. Still there are many players which are in contention to make an impression and we list down 25 such players who can make it to the playing XI for the World cup 2019 squad.
The Batting Lot!
image Source
Virat kohli( captain)-Kohli comes as an automatic selection given to his Captaincy and splendid form in the International cricket over the past few years. Although he will be captaining the Indian side for the first time in a World cup, he is expected to get on with the job with great determination and dedication.
Strength: From Skills, talent and temperament, this players posses every quality which is required in a Top class batsman. He can easily turn 50s into 100s and can play a lead role in the batting line up.
Weakness-Although Kohli has made up on a lot of his weaknesses, he still got to improve a bit on his approach while getting along with the swinging deliveries on the off stump line in English conditions.
Rohit Sharma (Vice captain) – If there's any player who has impressed everyone with his breathtaking batting display after Kohli, it's our very own Rohit Sharma. Riding on his current super form in International cricket, he is a confirmed pick for World cup 2019.
Strength-Sheer elegance and Timing in his batting is something which makes him a different class altogether. Once going, there's hardly any bowler in the world which can stop him from going big.
Weakness– Slight Vulnerability while playing against quality swing bowling on Green tops
Shikhar Dhawan– Although the England tour didn't bring any good for the Indian Opener, he made a brilliant comeback in the recent Asia cup title victory for the Indian team and came out as the man of the tournament. He is sure to retain his opening slot for the World cup as well.
Strength-Brilliant Technique, Great footwork along with Shot selection
Weakness– Throwing his wicket away after a good start on Few Instances
Ambati Rayudu– kohli has already stated in one of its briefings to media that Indian team has found their permanent no. 4 for the World cup 2019 and while that's been said, there's nothing much more to say or predict.
Strength –Ability to play both spin and pace with equal perfection
Weakness-Inability to capitalize on good starts at times
KL Rahul– Given to his Dream run in IPL along with the century scored against the English team in the last test of the series, Rahul comes as an Ultimate favorite to play as a third opener for the World cup 2019.
Strength– Superb shot selection with great technique
Weakness-Going too much into the T20 mode even when needs to hang around on the pitch for while
The Backups Bunch!
image Source
Prithvi shaw– A lot has been talked and mentioned about this "teen Sensation" in the wake of his recent performances on his International Debut and he certainly hold the prowess to make it to the World cup squad.
Strength– Great skills and technique along with match awareness in his batting style
Weakness– Even though he holds all the qualities of a good batsman, he still needs to world on his habit of throwing away his wicket after a good start.
Manish Pandey– Pandey was been quoted as a breakthrough young talent whilst he scored his maiden Test hundred against Australia in their own territory but his injury and bad form concerns has made him a " Not so Regular" player in the National team.
Strength– A perfect player for the Middle order who can see off the new ball and holds the capability to attack in the death over
Weakness-Inability to capitalize on the given chances in the International cricket
Ajinkya Rahane-Although Rahane has been considered mostly for the test team in the recent years, we mustn't be surprised if he gets selected in the World cup squad 2019 for his better record on foreign pitches.
Strength-A Player who can build up on any inning with great technique and batting skills
Weakness– His low strike rate and inability to attack in the death over goes against his selection for the ODI team.
Mayank Agarwal-While having a great season in the Domestic circuit, Agarwal could get a surprise entry into the World cup squad given to the performance of the Indian Openers in the upcoming tournament before the World c up.
Strength– His composure like an Old school batsman with great skills and technique
Weakness– He is still been inconsistent in most of the chances given in the IPL and that certainly has world against his Selection recently in the shorter format
The Wicket Keeping Department!
image Source
MS Dhoni– Although his place in the world cup squad is not that certain due to his current form and questions raised by the critics for the same, he still holds that prowess to ensure his selection in the World cup 2019.
Strength– an Icy cool head with great temperament and match awareness
Weakness– Even though Dhoni got his own unconventional style of play, he is still a bit vulnerable against high quality swing bowling
Dinesh Karthik– We can hardly forget the Heroics of Karthik in the Nidahas trophy finals against Bangladesh and he also comes as a great pick for a reserve wicket keeper along with MS dhoni for the World cup 2019.He can also play as a Batsman and can provide India with all those experience at the lower middle order.
Strength-An experienced Campaigner with all the Batting skills and techniques in hi kitty
Weakness-Even though he is there in International cricket for a while, he has only delivered in bits and pieces and thus never been able to cement his place in the National side.
Rishabh Pant– Rishabh pant has emerged as the latest sensation in Indian cricket and his performances recently during the England tour has made him a sure shot pick for the World cup 2019.Moreover, apart from being an explosive batsman in the middle order, he can also play the role of a reserve wicket keeper during the world cup 2019.
Strength– Great Hand eye co-ordination which helps him to play any bowler with utmost ease
Weakness-Lacks Temperament and Patience sometimes which might go good with experience only.
The All-rounders !
image Source
Hardik Pandya– Hardik pandya can certainly be quoted as the best all rounder in the Indian Domestic circuit and even though Ravindra Jadeja has made a comeback in the Indian team with both bat and ball, Pandya still seems like the first choice for the Indian selectors for the all rounder's role in the World cup 2019.
Strength-Can prove lethal with both bat and ball at any given point in the match
Weakness– Lacks Patience and sense of match awareness certain times
Ravindra Jadeja– Not many would have thought of Jadeja getting selected for the Asia cup but his performances on the England tour has pushed the selectors of giving him a further chance to prove him at the World cup. He can certainly give Indian team an added advantage of a left arm bowler who can bat down the order.
Strength– Great abilities to perform on crucial stages with both bat and ball
Weakness-Lack of Consistency in his game with both bat and ball
Kedhar Jadhav– Kedar jadhav has already cemented his place in the Indian team because of his abilities for being an attacking batsman at the middle order who can also roll his arms whenever required. His selection also looks almost certain for the World cup 2019.
Strength– Ability to come handy with both bat and ball on crucial stages numerous times for Indian team
Weakness– His big history of injuries which keeps on repeating every now and then
The Backups Bunch!
image Source
Axar Patel–Although his List of injuries has made him "in" and "out" of the team many a times, he still holds the chance of coming as a backup for Kuldep Yadav or Ravindra Jadeja at any given time.
Strength– Can deliver with both bat and ball at any given point.
Weakness– hasn't been able to capitalize on the chances he has got so far in the International cricket.
The "Bowler's Arena"!
image Source
"The Pace battery"
Jasprit Bumrah– Jasprit bumrah has to be the first choice for being India's main strike bowler in the World cup 2019 .Moreover, while he is capable to bowl all those deadly Yorkers and slower balls to deceive even the bests in the world, his selection is quite certain in the World cup 2019 squad.
Strength– Ability to bowl in death over with all those Lethal Yorkers and Slower balls
Weakness– Tendency to bowl no ball on crucial match stages
Bhuvneshwar Kumar– Bhuvi along with Jasprit Bumrah is all set to feature in the World cup 2019 as the key bowlers upfront for the Indian team.
Strength-Accurate Line and length along with great consistency in his bowling in every format
Weakness-Gets too much predictable sometimes with his "Knuckle balls"
Umesh Yadav– Yadav has impressed everyone in the recently concluded test series with West Indies and he has also delivered one of the best performances by any Indian fast bowler on Indian conditions. This certainly makes him a probable for the playing eleven at the World cup 2019.
Strength– Capability of snatch early wickets with great pace and accuracy
Weakness– Leak out too much runs sometimes in the search of wicket which turn the context of the match to great extent.
The Backups Bunch!
image Source
Khaleel Ahmed– As the Indian team is still in search for a left arm fats bowler which could become the next " Zaheer Khan" for them on the England Pitches, Khaleel maybe the answer to all those questions.
Strength– Can prove lethal with his raw pace and swing on England pitches during the world cup 2019
Weakness– lack of Experience and leaking out too many runs during the match which makes it harder for the team while defending low totals
Deepak Chahar– Chahar has had an outstanding season with the Chennai super kings team in the IPL 2018 and also performed well in his recent short stint with the National team against the England side. He could grab a chance if any of the frontline bowlers falls prey to an injury or bad form.
Strength-Ability to hold on to his line and length with the new ball which makes him a "Good to go' strike bowler
Weakness– While being inexperienced in the International cricket, he is tend to leak out to0 many runs most of the times.
Mohammed Shami-Mohammed shami can certainly be quoted as one of the best performing bowlers on the recently concluded test series versus England and may find a spot in the Indian team due to the World cup 2019 getting played on England pitches only.
Strength– Raw pace and swing irrespective of the pitch and ground conditions
Weakness-Even though he is an experienced player for India, Shami hasn't been able to bring up the same level of Impact with the white ball for the National team.
Ishant Sharma– Ishant Sharma has just regained his lost momentum in the recently concluded test series against the England team and he seems like a great prospect alongside the likes of Bumrah and Bhuvneshwar.
Strength– Ability to bowl with great line and length while being an experienced campaigner for India over the years.
Weakness-He still need to get over his injury concerns which has marred him from playing International cricket over the years.
" The Spin sensations"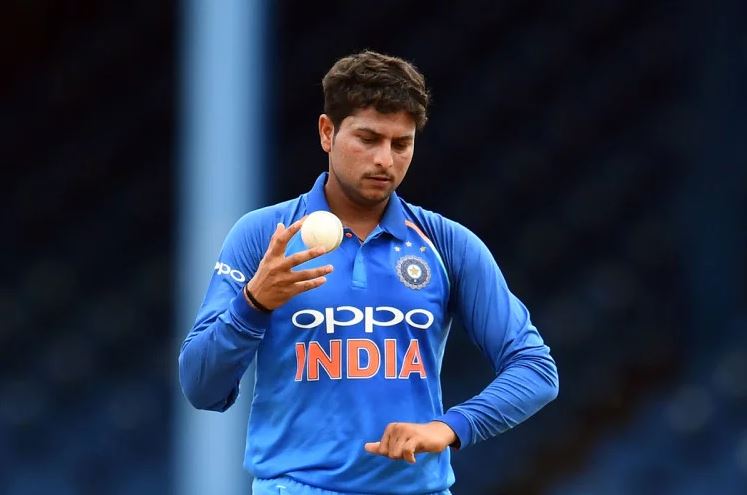 image Source
Kuldeep Yadav-if we have to name one player who has rattled the English top order in the recently concluded ODI series, it was this left arm china men bowler for UP. There's no doubt to the fact that he will feature in the eleven for the World cup 2019.
Strength– There's hardly any batsman around who can pick his wrong ones
Weakness-Gets Predictable sometimes with his conventional bowling style
Yuzvendar chahal– Chahal has been the other part of the "Spin twins" of the Indian ODI team along with Kuldeep yadav for quite a while now and his inclusion in the World cup squad would not be any surprise to the cricket fans
Strength– Great Control over his Leg spin bowling which can deceive any world class batsman at any give point.
Weakness– Gets too much predictable with his bowling styles and line
Probable World Cup 2019 Indian XI vs World cup Winner Indian XI in 1983 (Key Comparisons)
image Source
Kris Srikkanth vs Rohit Sharma
If we talk about these two equally talented Explosive batsmen from different Eras, both of them come with their own positives and Negatives. While Srikkanth was all about going brutal against the opposite batsman with the first ball, Rohit Sharma also holds the same tendency in the current context of the game.
Sunil Gavaskar vs Virat Kohli
It would be quite injustice to the greatness of both legends if we come along with a comparison on board. Gavaskar is undoubtedly one of the best batsmen from his era while Kohli is leading the current generation of players with quite a distance.
Ravi Shastri vs Shikhar Dhawan
Shastri was amongst the most skillful and elegant batsman of his times whilst being a handy left arm bowler and when we compare his skills to Shikhar dhawan, the latter holds a completely different approach and perspective towards his game. Still both of them can be considered as the masters of their respective arts which have come good for their teams eventually.
Syed Kirmani vs MS Dhoni
We would certainly like to give Dhoni an upper hand just because of his great wicket keeping skills coming along with his Exceptional batting as an added advantage.
Dilip Vengsarkar vs Rayudu
Vengsarkar was a class act in his times and made his team win single handedly on most of the close situations while Rayudu has yet to prove his ability in the International Arena.
Hardik Pandya vs Kapil Dev
 This is certainly the most argued fact in the current times and we would just like to ascertain that Kapil dev is a proven all round legend who has consistently made India proud with both his batting and bowling over the years. On the other hand, Pandya is still new to this International cricket arena and far away from achieving what Kapil dev has earned in his celebrated career while being India's best ever all-rounder in the World of Cricket.
In a nutshell
Although there will be numerous other players in the contention for  a spot in the World cup 2019 squad apart from the above list , selectors are still  looking adamant of making any surprise entry  into the same. Moreover, with the World cup 2019 just around the corner, making big changes to the already playing squad might disturb the Team's spirit and their approach towards their preparations for the big stage.
Also Check: