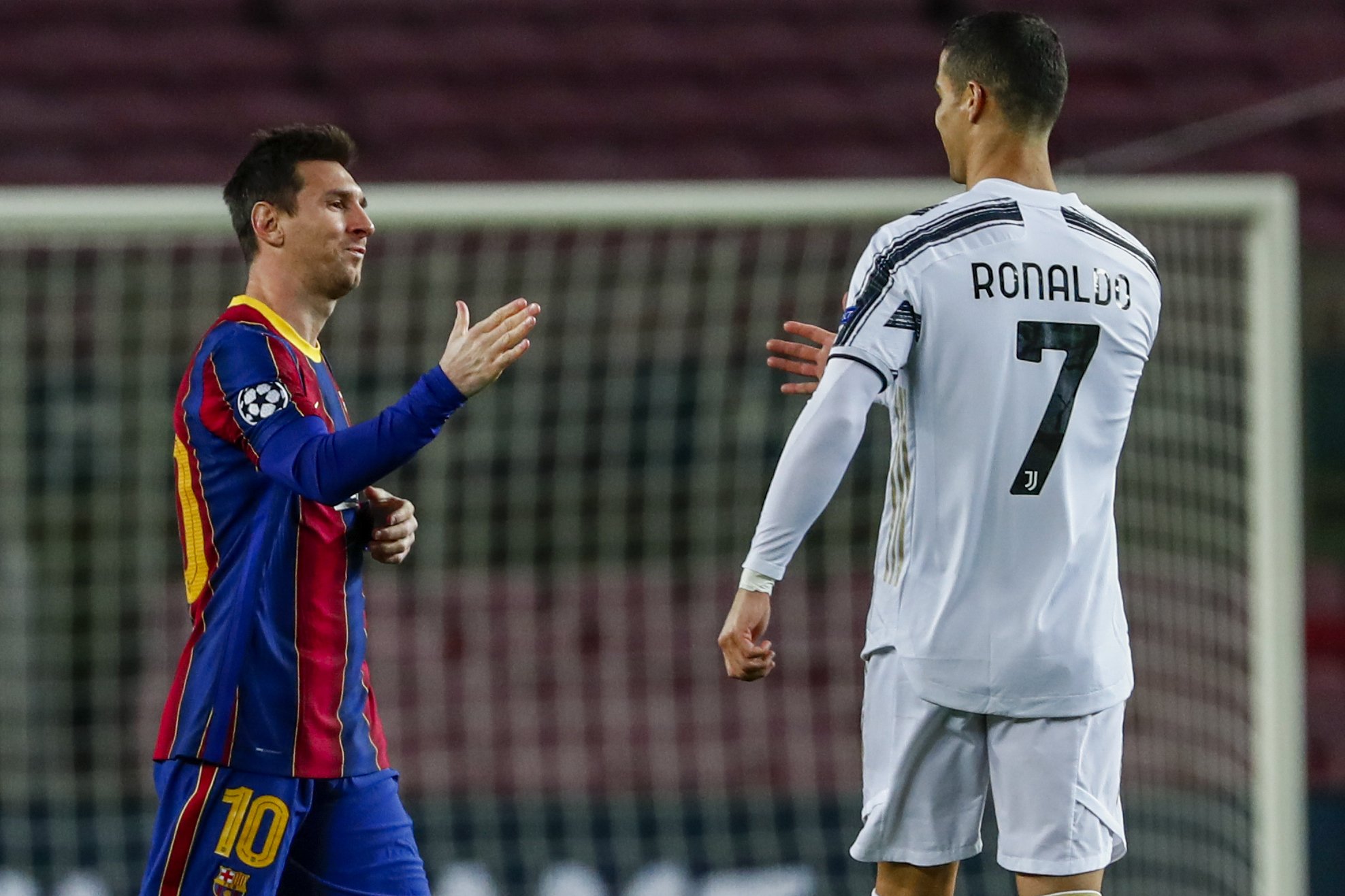 In Tuesday night champions league, C. Ronaldo converted two penalties and Weston McKennie also scored against Barcelona, where Juventus claimed a 3-0 win and top spot in Group G.
Former Real Madrid star, Ronaldo made his long-awaited return to camp nou on Tuesday as he faced his old rivals Barcelona for the first time since leaving Real Madrid in 2018.
During his time in La Liga, Ronaldo proved one of Barcelona's all-time great rivals as the Real Madrid did went back and forth every time they see each other with Lionel Messi's Barcelona. 
Always great to return to Spain and to Catalunya, always hard to play in Camp Nou against one of the best teams I ever faced. Today we were a team of Champions! A true, strong and united family! Playing like this, we have nothing to fear until the end of the season… Let's go! pic.twitter.com/PivPpJ3SLh

— Cristiano Ronaldo (@Cristiano) December 8, 2020
Ronaldo, who shared a special relationship with Messi and said there was no rivalry between the two all-time greats.
"I have always had a very cordial relationship with him," the Juve star told Movistar.

"I shared 12, 13 or 14 years of award ceremonies with him. I never saw him as a rival.

"He always tries to do what is best for his team and me too. I always got along very well with him.

"But we know that in football, for the press, for the show, a rivalry is sought, but I have always gotten along well with him. I see him as always."
The former Real Madrid star's first goal and second goal both came from the spot.
Juventus striker also made a record, where Ronaldo has scored 14 goals at the Camp Nou in all competitions, more than against any team and with 2 goals also takes him on 650th goal mark.
🇵🇹 Cristiano Ronaldo has scored 650 goals in his club career 🤯#UCL pic.twitter.com/gWNnRbKUUo

— UEFA Champions League (@ChampionsLeague) December 8, 2020
Additionally, Ronaldo became the first player in the history of the Champions League to convert twice from the spot at Camp Nou.
In terms of their Champions League standing, Juventus finishing the group on top and Barcelona finished second in group h.
Next matches for the team, Juventus will go against Genoa in SERIE A on Sunday while Barcelona go against Levante at the Camp Nou.