Fastest Century in T20: Introduced in England and Wales cricket board in 2003 for the inter-country competition in England and Wales, T-20 cricket has a phenomenal fan base across the world.
Both the teams participating in the match play single innings each, which is limited to a maximum of 20 over's. It is also one of the three current forms of cricket recognized by ICC as being highest at the domestic and international levels. The game of T20 is completed with a time span of three hours with 90 minutes for each innings. In T20 each bowler may have the opportunity to bowl only one-fifth of the total over's per innings. The time allotted is however much shorter than previously existing forms of cricket.
T20 cricket has been spread worldwide and watched by all the people over the world. The craziness for cricket is increasing day-by-day and T20 is one such game.
Fastest Century in T20 International Cricket
1. Chris Gayle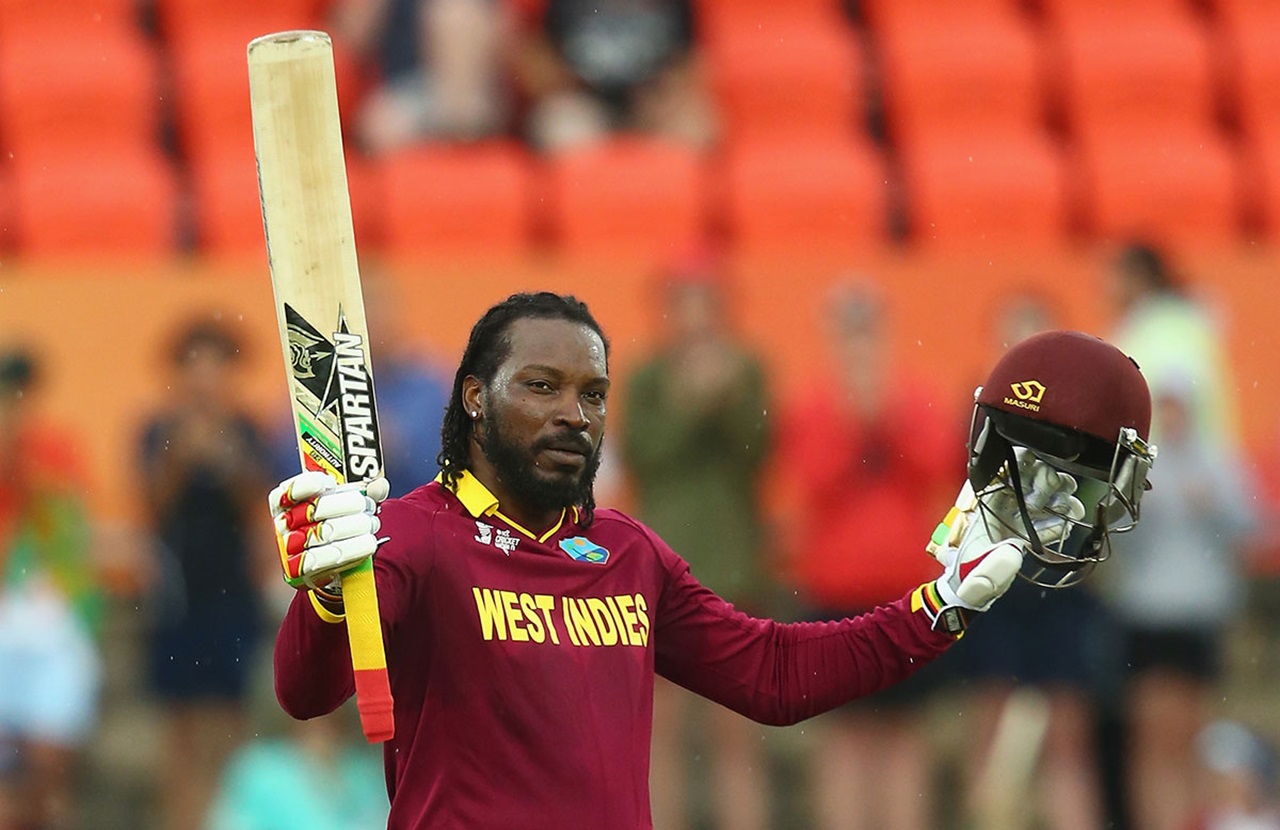 Chris Gayle is a West Indies player who also captained the team from 2007 to 2010. He is a left-handed batsman and also has scored a host of centuries across different formats. He scored a century in T20 cricket on two occasions. The First Century in T20 was scored against South Africa. He made 117 at the inaugural ICC World T20 in 2007. The second-century came against England in 2016. He played an unbeaten 100 run knock off 68 deliveries.
2. Glenn Maxwell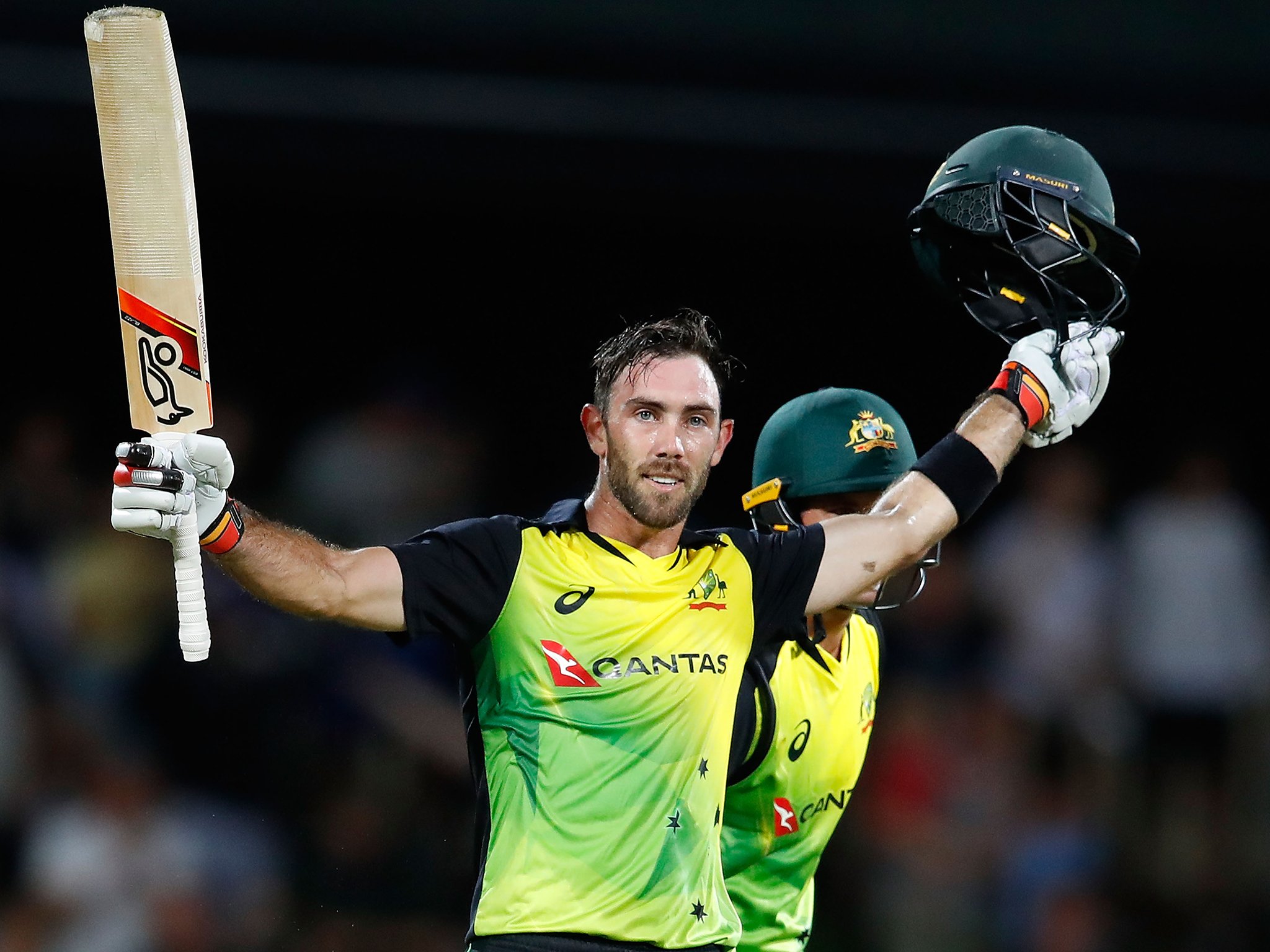 After being dropped from the ODI squad to face Sri Lanka, Glenn Maxwell got another opportunity in T20 International against Sri Lanka. He was asked to be the opener for the first time in his T20 International career. He scored the second-fastest century in T20 International by an Australian. He not only notched up his career-best but also scored his maiden T20 hundred in just 49 balls which were good enough to sneak him into the top list of fastest centuries in T20 Internationals. This was the highest score by an Australian against Sri Lanka.
3. Evin Lewis
Before stepping onto the field against India, he managed a duck in his one and only T20 international against Afghanistan in ICC world T20 series. He smashed for five consecutive sixes to not just hit his maiden T20 international but also the second-fastest century by a West Indies player.
4. Aaron Finch
Aaron Finch is also the fastest scorer of the century, smashing it in 47 balls and helped his team Australia set a massive target which eventually won them the match in 2016 against England.
5. KL Rahul & Faf du Plessis
His century might not have been enough to help his team gain victory in the first T20 Internationals against West Indies but it was certainly enough to take him to the second place on the list of fastest centuries in T20 Internationals. He gained century off just 46 balls.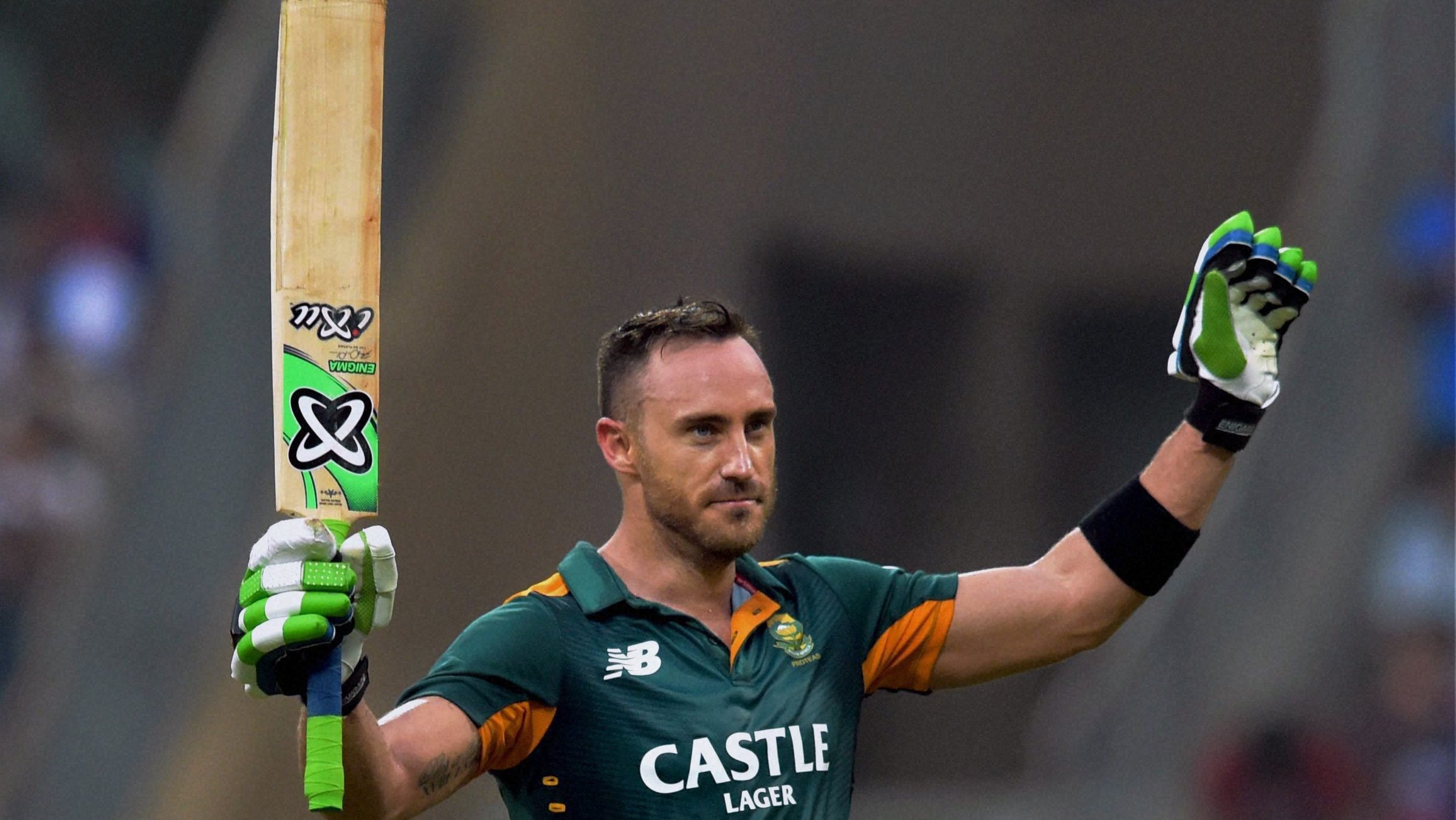 Faf du Plessis and KL Rahul innings were similar in more ways than one. Both got their centuries with the same amount of balls but ended up in the losing side despite their team scoring over 230 runs in the match.
Both of them did not open the innings and they are the only two to have achieved their century despite not opening the innings for their team. Eventually, both of them might not be particularly pleased with the efforts not because they did not claim the record but they ended up on the losing side in spite of splendid knock.
6. Richard Levi
He has played 13 T20 internationals for his country South Africa as an opener and made his mark on the international arena despite a lack of consistent appearances for the national side. Having made his debut in T20 international against New Zealand and scoring a scratchy knock in a defeat for his side he turned on his screws. Levi went on to compile unbeatable hundred that came off with just 45 balls to secure a comfortable victory for his team with four over's left to play.
Fastest Centuries in IPL
1. Chris Gayle
Chris Gayle scored 175 runs off 66 balls between RCB and PW in 2013. It is the highest score in T20 and contained the fastest hundred in any form of professional cricket.
2. Yusuf Pathan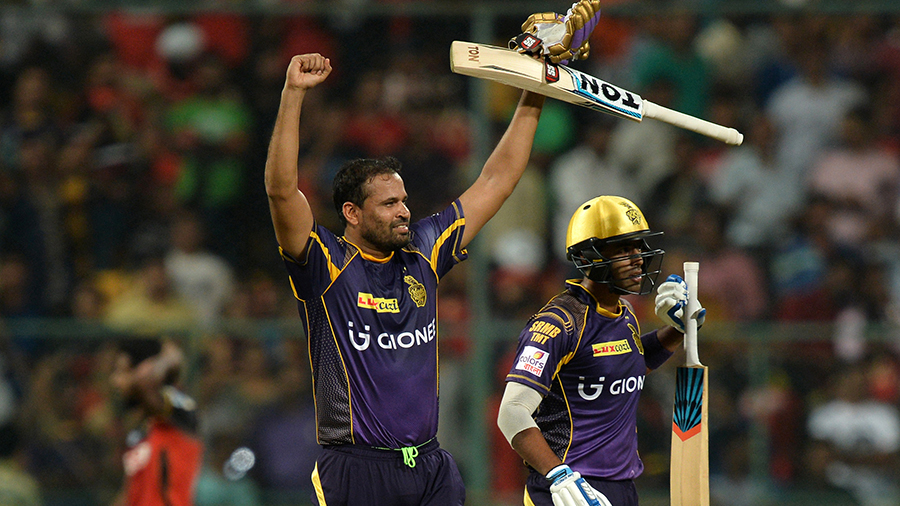 In IPL 2010, Shane Warne described as it was the best innings he had seen in a 21-year career. Yusuf Pathan scored 100 runs in 37 balls in Mumbai. He hit eight sixes and nine fours and nearly pulled off what could be a stunning victory. The innings contained one incredible period in which he took 54 runs from 11 balls.
3. David Miller
The hard-hitting batsman has been an asset to the team Kings Eleven Punjab for a number of years. He is a middle-order batsman and he has no opportunity to come and control the innings but towards the end, he unleashes his powers and that why he became a dangerous batsman in the world cricket. He scored the fastest century of the season in just 35 balls in an international match. He was in the team kings eleven Punjab from 2012 and his best seasons were from 2013 to 2015. Later in 2016, he was the captain of the team. His memorable performance came in the IPL 2013 with the century off 38 balls and leads the team to the victory against RCB. He smashed with 8 fours and 7 sixes to bring up his century and that lead Punjab to the unbelievable victory.
4. Adam Gilchrist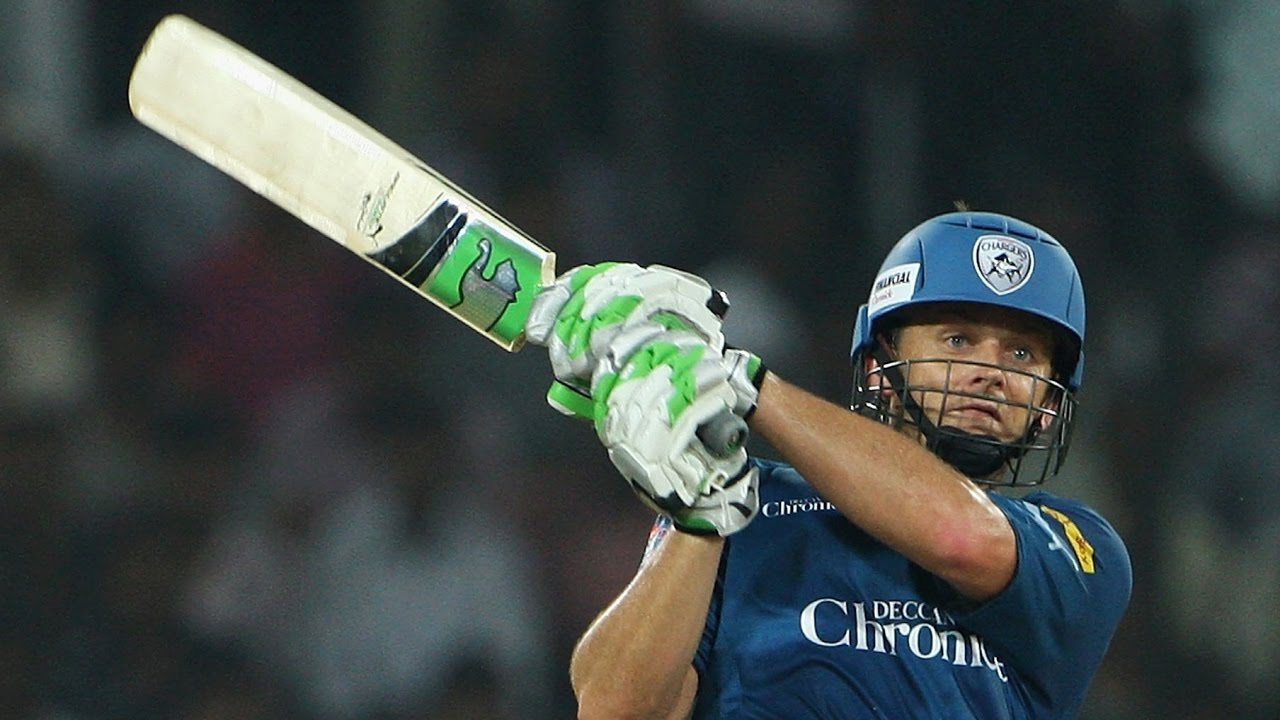 He was an integral part of the Australian team and has also revolutionized the role of a wicketkeeper. Before him, the wicketkeepers would be solid behind the stumps and chip in with runs whenever possible. But with his ferocious display of batting changed the notion as he transformed into a wicket-keeper batsman and that inspired the next generation wicket-keepers.
In IPL he was the costliest player in the first edition and was taken by Deccan Chargers. Gilchrist saved the day for Deccan with his performance against Mumbai Indians when Deccan has to chase 154 runs off 12 Overs. He smashed 10 sixes and 9 fours as he outscored his partner VVS Laxman with 109 runs to 37.
5. Ab de Villiers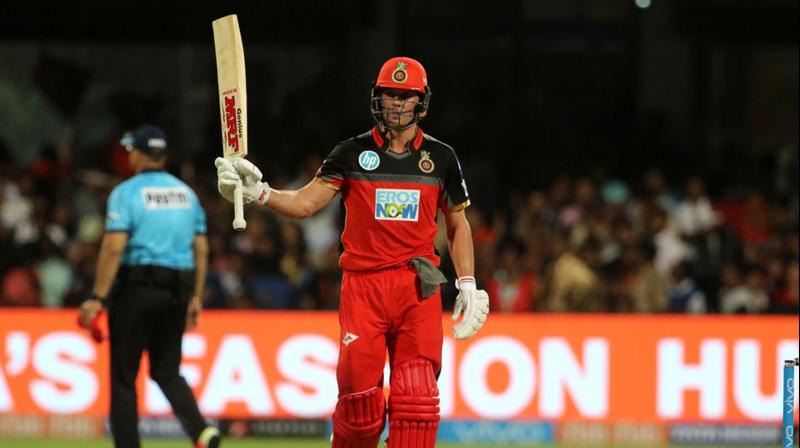 He is one of the talented batsmen and most exciting batsmen in world cricket. He can face any bowling line up in the world with his breathtaking display of stroke playing. Ever since he was in the RCB team, he has been the mainstay of their batting unit. He has scored 3 centuries in IPL. His fastest century came up in 2016 against the Gujarat Lions team. He came to bat after Gayle was out cheaply and along with Virat Kohli he took 229 run partnership which made the team reach a total of 248 in that match. He smashed the ball with 10 fours and 12 sixes as he carted the bowlers to all parts of the ground. He made the century in 48 deliveries in IPL 2016 match against Gujarat Lions.