Best Players Of West Indies In IPL
Whether it's the dominant sides of the 70s and 80s or the young and exciting teams of today, the West Indies have produced a number of excellent cricketers over the years. Not only are they supremely talented, but they also happen exceptional athletes and bona fide match winners, something they have proven on several occasions.
Top 5 Best Players of West Indies in IPL
As it happens, many of them have strutted their stuff in the IPL as well, and here are the West Indies Best Players in IPL matches.
5. Andre Russell
One of the most destructive players ever to feature in the IPL, Andre Russell has proved his match-winning credentials with both bat and ball time and time again. Having started his IPL journey with the Delhi Daredevils, he came into his own after moving to the Kolkata Knight Riders, where he has upped his game several levels and become one of the game's true entertainers.
Despite having some fitness issues, in the past, Russell has re-emerged fitter, stronger, and in better form than ever before, and has been mercilessly flaying opposition attacks for the last few seasons. His incredible athleticism makes him a godsend for any captain, while his brutal hitting power makes him one of the most feared hitters in the modern game. Striking at a stunning strike rate of 186.41 in 64 matches with 55 wickets and 21 catches to boot, he definitely is one of the best players of West Indies in IPL history.
Read More: Best Players of Sri Lanka in IPL
4. Sunil Narine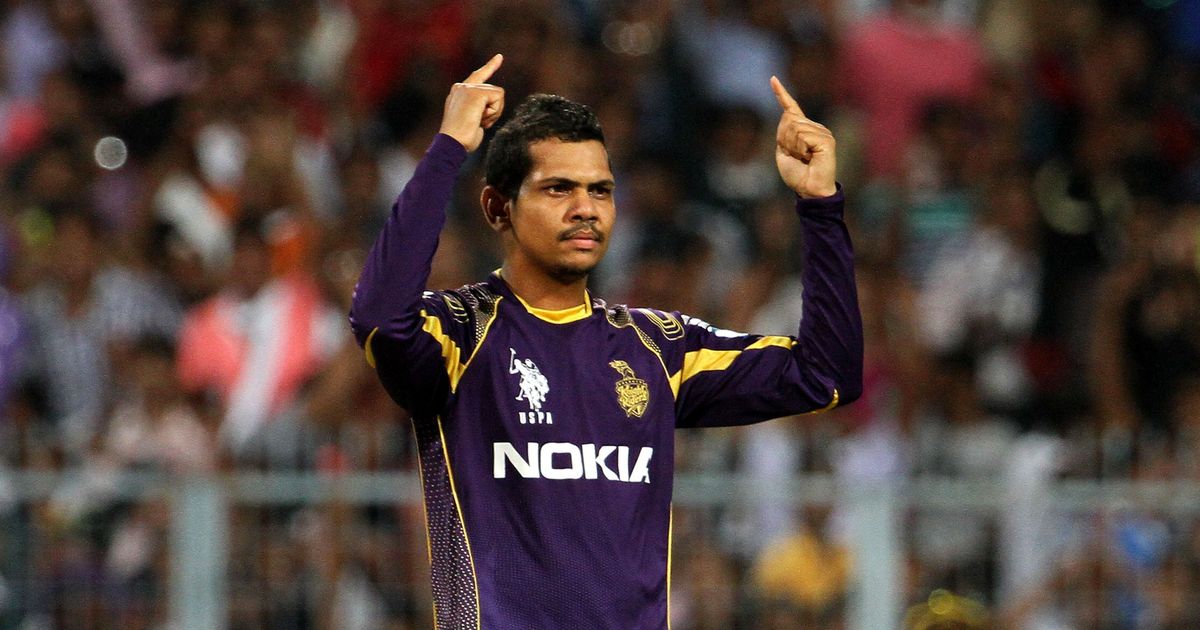 The mainstay of KKR's bowling attack for years, Sunil Narine is one of T20 cricket's most beguiling bowlers. His unerring accuracy and hard-to-pick variations make him almost impossible to get away, which in turn bags him a lot of wickets. Despite running into some problems with the legitimacy of his action, Narine has emerged as good a bowler as he was before, hardly giving away any runs while also picking up a number of wickets.
In fact, he has only added to his game by amping up his batting skills, regularly featuring as an opener for KKR and getting them off to flying starts. In 110 matches, Narine has taken 122 wickets at a strike rate of 20.96 and an economy rate of 6.67, also scoring 771 runs at a strike rate of 168.34, which makes him West Indies Best Players in IPL cricket.
Read More: Best Players of Australia in IPL
3. Chris Gayle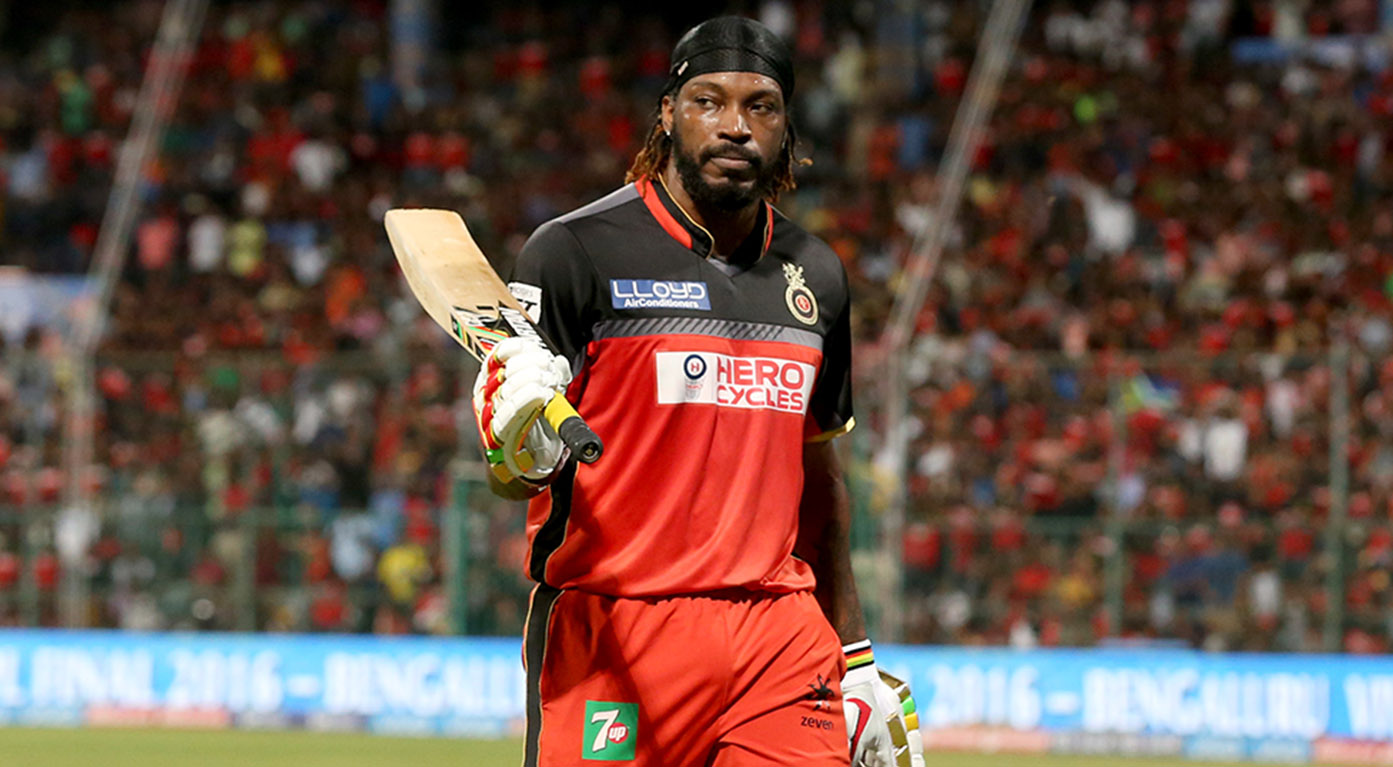 One of the most destructive batsmen ever to play the game, Chris Gayle was built for limited-overs cricket and has absolutely thrived in the T20 environment. The 'Universe Boss' made his IPL debut for the Kolkata Knight Riders before joining the Royal Challengers Bangalore, and most recently featured for Kings XI Punjab.
He has been hitting the ball out of the park with great regularity for each of those teams and holds the record for the highest individual score in T20 cricket, with a stunning 175*. He has scored 5 IPL centuries besides that (another record) and remains the first and only batsman to hit 300 sixes in the IPL. In 125 matches, Gayle has scored 4484 runs at an average of 41.13 and a strike rate of 151.02, even chipping in with 18 wickets with his off-spin.
Read More: Best Players of New Zealand in IPL
2. Kieron Pollard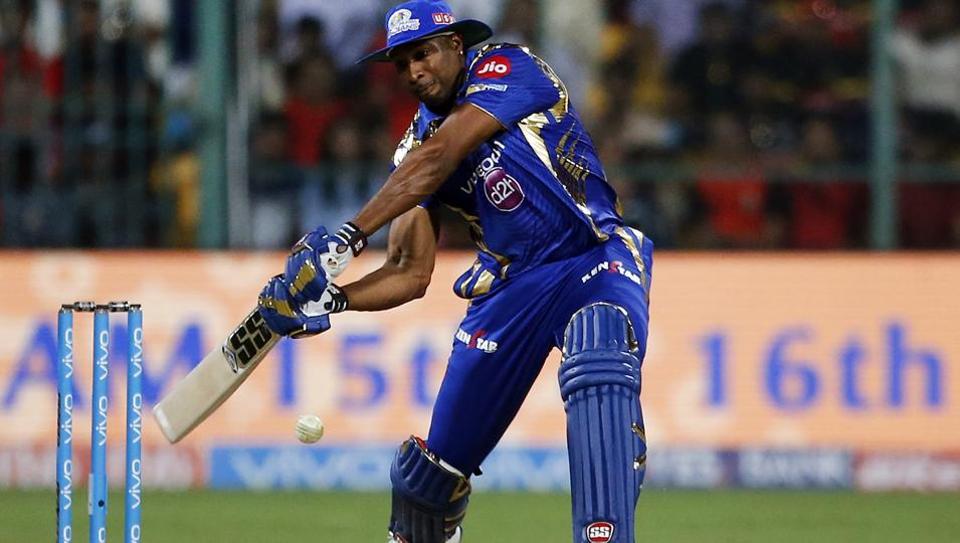 Another veteran of the IPL scene, Pollard is not just West Indies Best Players in IPL history but also one of the tournament's most successful players. He is one of the few players to have been a one-franchise man throughout their IPL career, being a loyal servant of Mumbai Indians and helping them to multiple IPL trophy wins. Pollard contributes every time he is on the field, be it with his aggressive batting, accurate bowling, or sensational fielding.
A proven match-winner, Pollard has helped his Mumbai Indians side over the line in many a tight game when victory seemed improbable. His experience on the biggest stage will prove invaluable for MI when they take to the field again – in 148 matches, Pollard has scored 2755 runs at an average of almost 30 and a strike rate nearing 150, taking 82 catches and scalping 56 wickets in the process.
Read More: Best Players of South Africa in IPL
1. Dwayne Bravo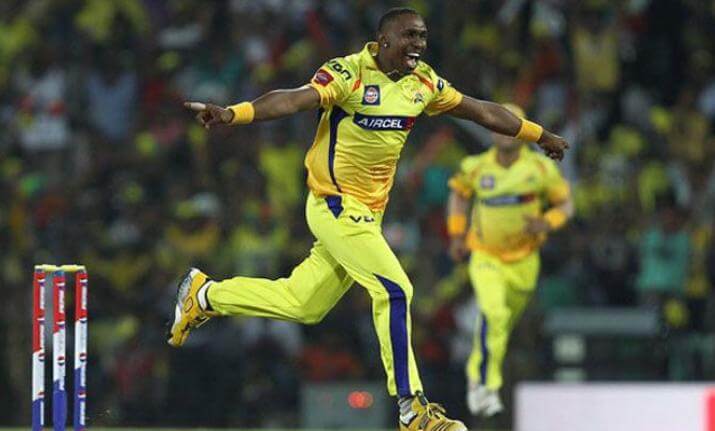 One of the most talented and entertaining cricketers in the world, Dwayne Bravo is another one in a series of hugely influential all-rounders that are always involved in the game and more often than not turn it in the favour of their side with a moment of brilliance. Bravo brings the typical Caribbean flavour to the cricket pitch, whether he is playing his trademark flashy drives, taking wickets with his incredibly accurate medium pace, or lighting up the field with his athleticism.
Having featured for Mumbai Indians and Gujarat Lions in the past, Bravo is best known for his spell with Chennai Super Kings, for whom he has put in a number of match-winning performances and even picked up the Purple Cap on more than one occasion. He has played 134 matches in the IPL till date, scoring 1483 runs at an average of 23.17 and taking 147 wickets while also safely pouching 74 catches, cementing his place as one of the best players of West Indies in IPL competition.
Read More: Best Players of England in IPL