Best Bowlers for SRH in IPL
Sunrisers Hyderabad isn't one of those franchises which have been around since the inaugural edition of the Indian Premier League. SRH made its way into the IPL after Deccan Chargers was terminated in 2012. 
SRH debuted in 2013 and has participated in seven editions since. If one looks at their overall performances, SRH has been one of the most consistent sides in the history of IPL. In its debut season, SRH reached the playoffs. However, the team fared poorly in the next season. 
2016 edition saw them clinching their maiden IPL title after defeating RCB in the finals. They finished third on the points table in the following edition. 
Under the leadership of Kane Williamson, SRH finished the 2018 IPL as the runners-up. They lost to Chennai Super Kings in the final.
5 Best Bowlers for SRH in IPL
There is no denying that one of the biggest reasons for SRH's consistent run over the years has been their strong bowling unit. SRH has always been largely dependent on their bowling. 
On that note, here's a look at the Top Bowlers for SRH in IPL: 
#5 Karn Sharma (37 Wickets)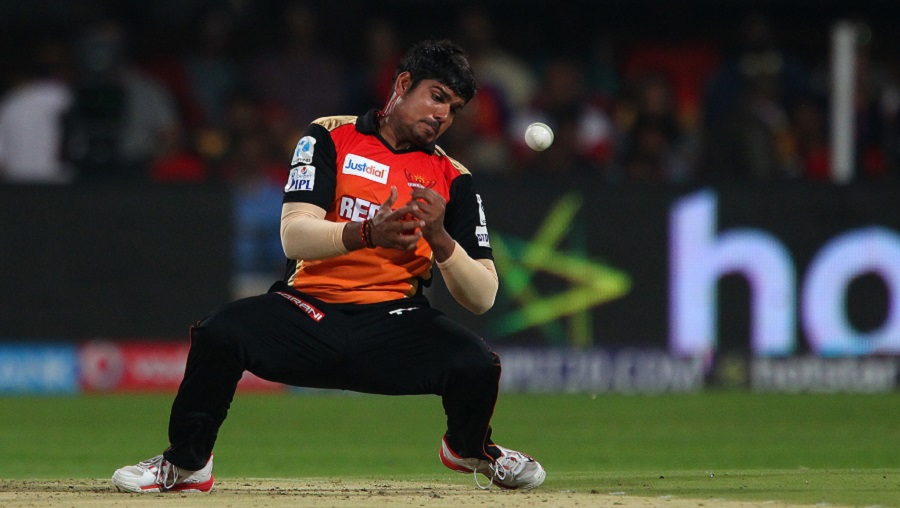 Best Bowlers for SRH: Karn Sharma rose to fame after exhibiting scintillating performances for SRH in the IPL. Owing to his controlled spin and array of options in his armoury, Sharma has managed to bamboozle the batsmen numerous times. He made his debut for SRH in the 2013 edition of the cash-rich league. He picked 11 wickets in 13 matches at an average of 20.90. 
He spun a web around the batsmen in the 2014 edition, picking 15 wickets in 2014. However, after 2015, Sharma hasn't got many opportunities, given he has only played 21 matches in the next four editions between 2016 and 2019. 
Karn Sharma played for SRH between 2013 and 2016, picking 37 wickets at an average of 31.29.
Also Read: Highest Wicket-Takers for SRH
#4 Dale Steyn (39 Wickets)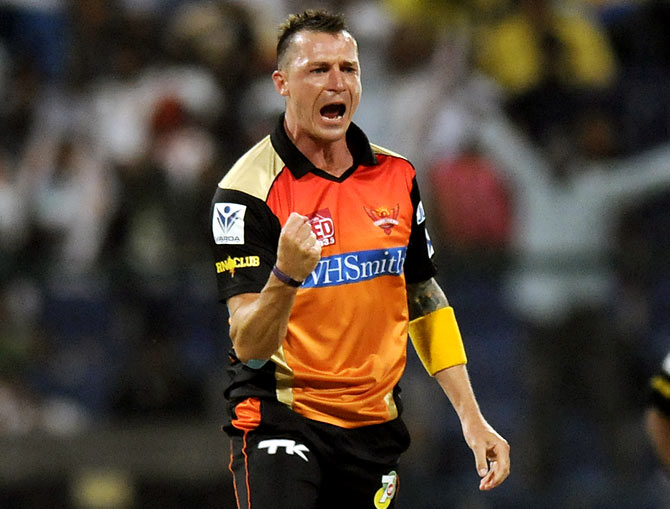 Top Bowlers for SRH: South African fast bowler, Dale Steyn has spent his best years with Sunrisers Hyderabad between 2013 and 2015. Steyn had been at the peak of his powers during his stint with SRH. In 43 matches he played for SRH, Steyn accumulated 39 wickets at an average of 29.23.
2013 and 2014 editions saw him picking 30 wickets in 31 matches. However, his IPL career saw a downhill after that. He ranks fourth in the list of top 5 bowlers of SRH in the IPL. 
Also Read: Best Fielders for SRH
#3 Siddarth Kaul (43 Wickets) 
Best Bowlers for SRH: Siddarth Kaul became a household name in IPL after making his debut for SRH in the 2017 edition of the franchise league.
In his debut season for SRH, Kaul claimed 16 wickets in just 10 matches. He would open the bowling attack as well as the bowl in the death overs. Forming a partnership with Bhuvneshwar Kumar, Kaul has taken a lot of wickets and thereby helping his side win matches. 
Siddarth Kaul fired on all cylinders in the 2018 edition where he managed to grab 21 wickets in just 17 matches. Kaul produced some of the finest performances on his career and helped his side reach the finals of the tournament. Overall, he sits third in the list of Top 5 bowlers for SRH in IPL.  
Also Read: Most Catches for SRH
2. Rashid Khan (55 Wickets)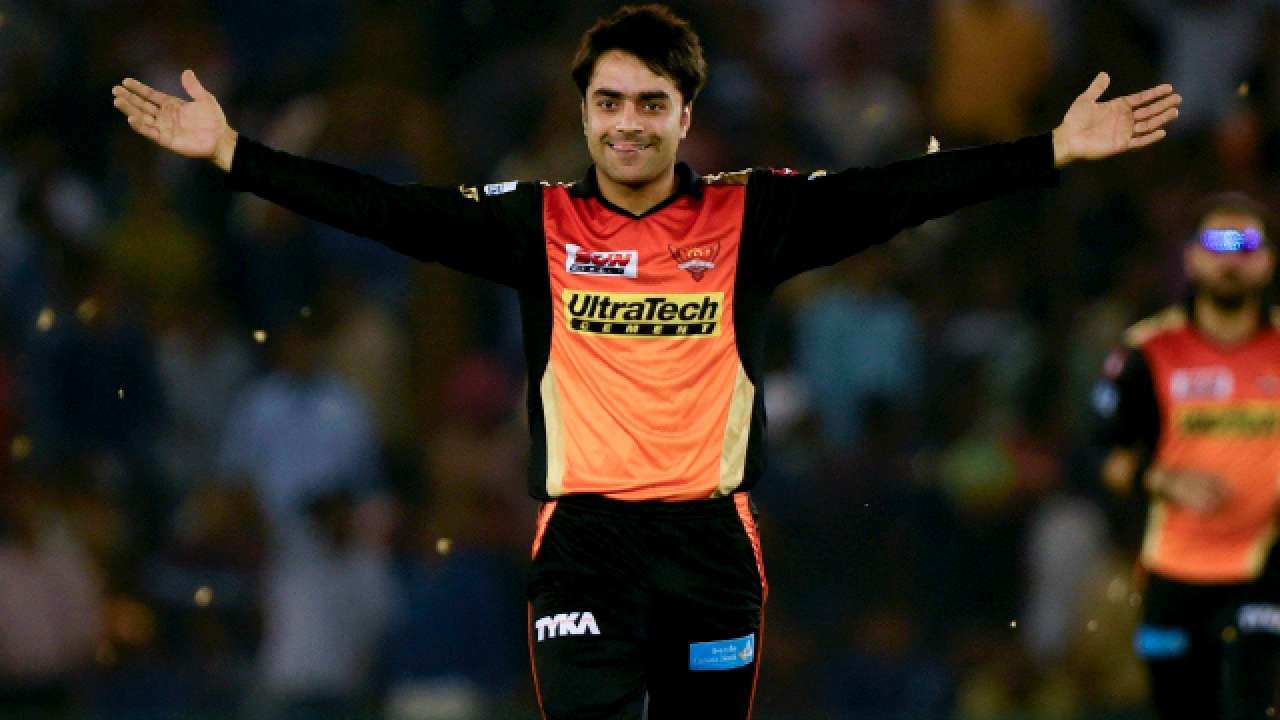 Top Bowlers for SRH: Ahead of the 2017 edition of the IPL, Sunrisers Hyderabad bought an Afghanistan spinner, named Rashid Khan for 4 crores and the rest is history. 
Rashid Khan, today, has become the number one T20 bowler in international cricket. Over the years, Khan has been one of the top-stars in the cash-rich league and has made a valuable contribution in SRH's success. 
Rashid Khan bamboozled the batsmen with his spin right from his first season. He picked 17 wickets in 14 matches at an average of 21. He followed it up with an even better performance in the next season, claiming 21 wickets in 2018.
What's more fascinating is the fact that the Afghanistan player has only played three seasons for the franchise and is already the second highest-wicket taken for them. Add to that, in all the three editions his economy has stayed under seven.
Also Read: Lowest Scores by SRH
#1 Bhuvneshwar Kumar (109 Wickets)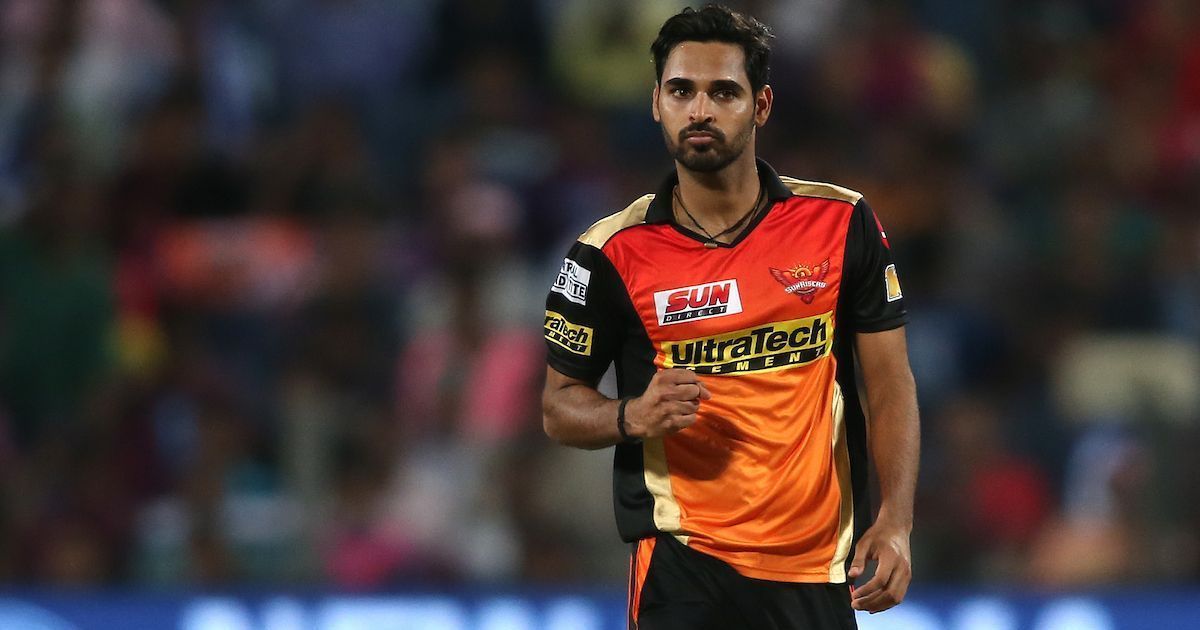 Best Bowlers for SRH: Indian fast bowler, Bhuvneshwar Kumar has been a crucial part of the side since its maiden season in 2013. Undoubtedly, Bhuvneshwar has played a significant role in SRH's season over the years. So much so that Indian fast bowler has the most number of wickets for SRH in the league. 
IPL has helped Bhuvneshwar develop a lot of skills, including death-bowling. He picked 20 and 18 wickets in 2014 and 2015 season respectively. He wreaked havoc in the next two seasons, holding the purple cap in 2016 and 2017 editions of the cash-rich league. 
He picked 23 wickets in 17 matches in the 2016 edition, while 2017 edition saw him claiming 26 wickets in just 14 matches-unarguably his best performances in his IPL career thus far. 
In his IPL career with SRH, Bhuvneshwar Kumar has picked 109 wickets in 86 matches at an average of 22.33.  
Also Read: Highest Scores by SRH