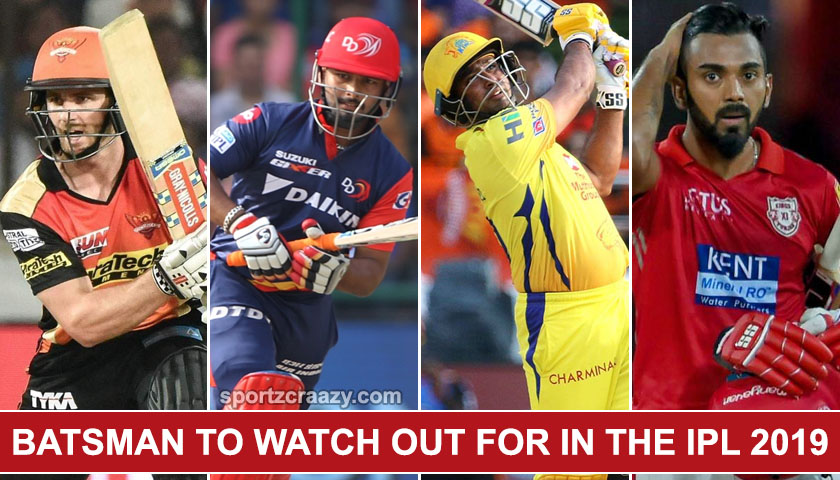 T20 cricket is all about Batsman and there's certainly no doubt about the fact. Every fan go out to the stadium to watch their favorite players smacking those big hits and centuries in the process and even during the IPL, the story remains the same. Moreover, as the IPL 2018 saw some of the greatest batting performances and biggest sixes all along, let's take a look at the Top 10 Batsman to watch out for in the IPL 2019.
#1 Kane Williamson (SRH)
If we have to name one batsman who stormed down the IPL 2018 with his magnificent batting, iot was the Kiwi Batting Maestro, Kane Williamson. Not only did he score most number of runs (735) in the season, he achieved the feat with a brilliant average of 52.50 with a highest score of 84 runs.
It was only his touch which didn't let the SRH team feel the absence of their Former Skipper David Warner who was banned for Ball tempering for one year by ICC. The biggest highlight of his batting was his "Attack Mode" which was not that usual for a calm player like Williamson ever since he started playing in the International cricket. Therefore, we can certainly expect this Amazing batsman to keep up with his runs in the year 2019 as well.
#2 Rishabh Pant (DD)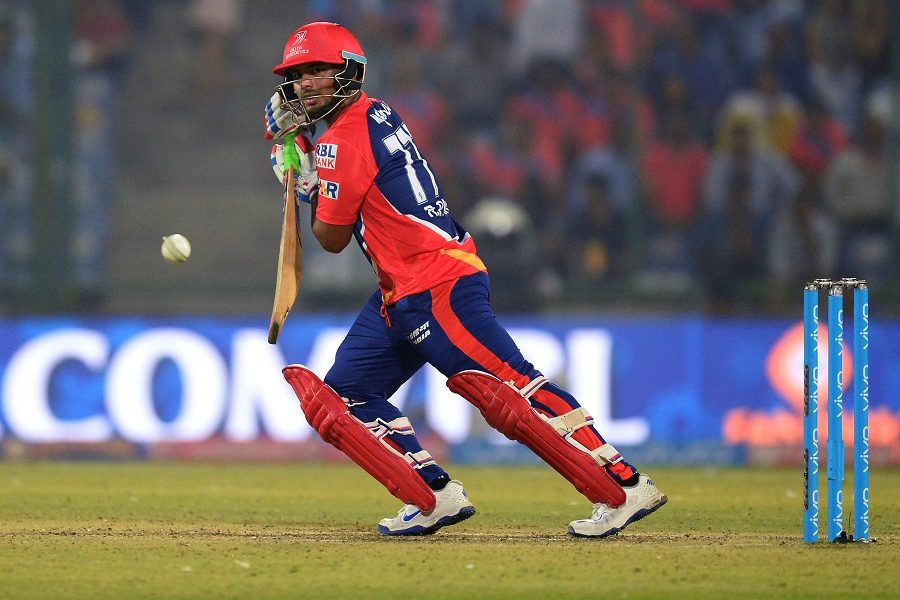 Rishabh Pant was that one Indian player, who didn't only thrashed every bowler which came his way, but also stunned every cricket fan by hitting a bowler like Bhuvneshwar Kumar out of the park with utmost ease. Moreover, he piled on 684 runs in total in the 14 matches he played for his team and was one of the only positive highlight out of their Dismal run in the IPL 2018.
Still we can expect him to do the same wonder once again in the 2019 season and expect Delhi to improve in their past year's performance.
#3 Lokesh Rahul (KXIP)
Lokesh Rahul came out as one of the biggest surprise packages in the IPL 2018. Although he is a brilliant player by every means but still no one did expect him to turn out that lethal that a player like Chris Gayle felt like a Rookie under his shadow. Although he still didn't mad his team qualify for the playoffs, he impressed everyone with his performance up the order while scoring 659 runs at a brilliant average of 54.61 with 94 runs as his highest score.
#4 Ambati Rayudu (CSK)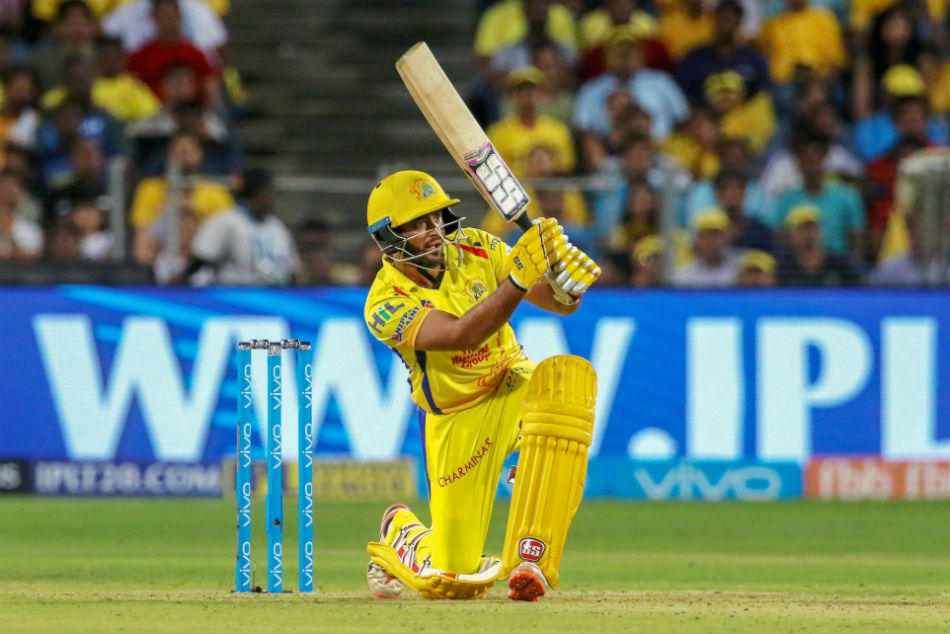 Ambati Rayudu can certainly be named as one of the players who got the biggest role to play in CSK title victory in the IPL 2018. Not only he amassed 602 runs in the 16 matches he played, he went on to make his team win by creating all those crucial partnerships with Shane Watson up the order. His batting average was 43.00 with the highest score of 100 runs and while looking at his batting card, we can surely ascertain that he will be amongst the Top batsman to be watched out for in the IPL 2019.
#5 Shane Watson (CSK)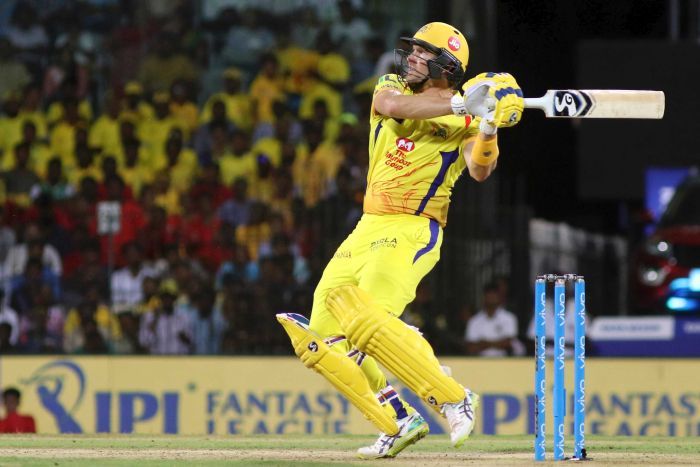 While cricket experts and critics claimed before the IPL 2018 that this is the time for Shane Watson to hang up his boots, this Aussies player famous with the name " white Shark" left everyone surprised with his splendid batting performances in the IPL 2018.
Not only did he scored 555 runs in Total for his team with an average of 39.64, his Brilliant Century in the Finals was like an eye opener for all those who thought it like over for this Amazing batsman. We can surely look up to him once again in the IPL 2019 and expect same firework in the batting department for CSK in the process.
#6 Virat Kohli (RCB)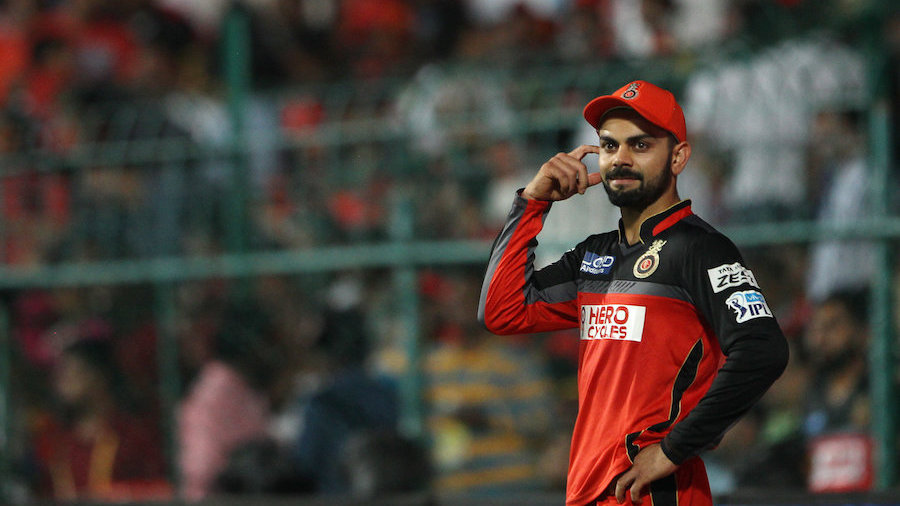 IPL 2018 was something like a Bad dream for this legendary batsman from RCB. Not only his team was unable to secure a place in the playoffs, his batting performance in the process was also something which let him down big time. Although he went on to score 548 runs with an average of 48.18, it was still a season to forget for both RCB and Virat Kohli.
Still, we can expect this " Best Batsman from this era" to come back firing once again with his bat in the IPL 2019 to bring his team more closer to their maiden IPL title.
#7 Jos Butler (RR)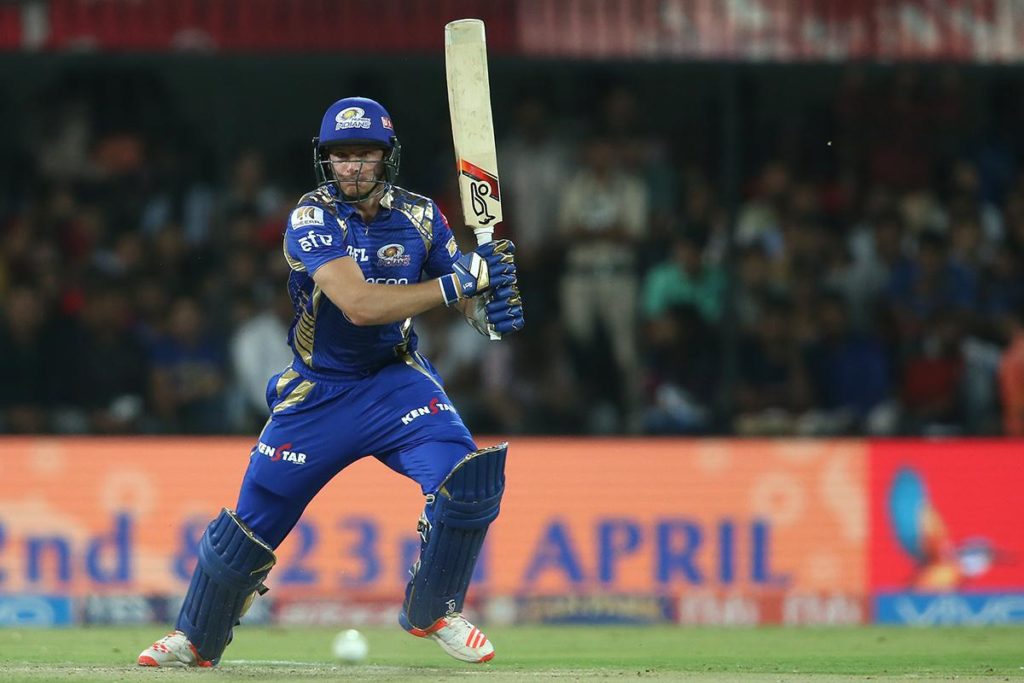 Rajasthan Royals were really struggling in the Tournament until they brought up Jos Butler in the opening slot. That was something which turned the tables in the favor of the team as Butler went on to scorte some big runs for their team in the process. His runs tally of 548 runs with an average of 54.80 is nowhere near the Dominance which he showed against some of the International level bowlers and although his team didn't qualify for the playoffs, he was still their USP from the tournament.
Nevertheless, we can still expect this English batsman to come ahead all guns blazing one more time in the IPL 2019 which might prove crucial for RR's challenge for IPL 2019 trophy.
#8 Surya Kumar Yadav (Mumbai Indians)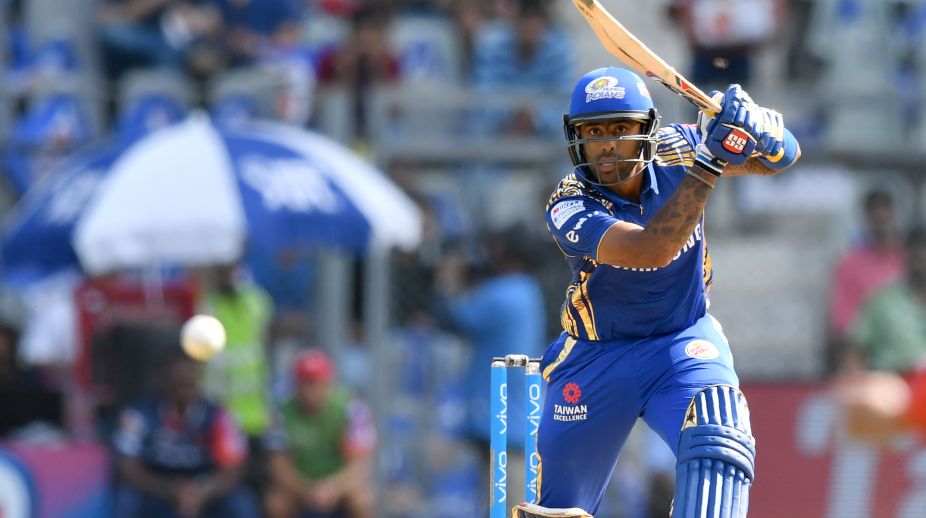 Suryakumar Yadav was that one batsman form Mumbai Indians who did show everyone in IPL 2018 that why he is been rated so higher in the Indian domestic circuit. He score 512 runs in the 14 matches along with an average of 36.57.Although his performance didn't his team qualify for the playoffs last time, we can surely expect same to change in the IPL 2019.
#9 AB de Villiers (RCB)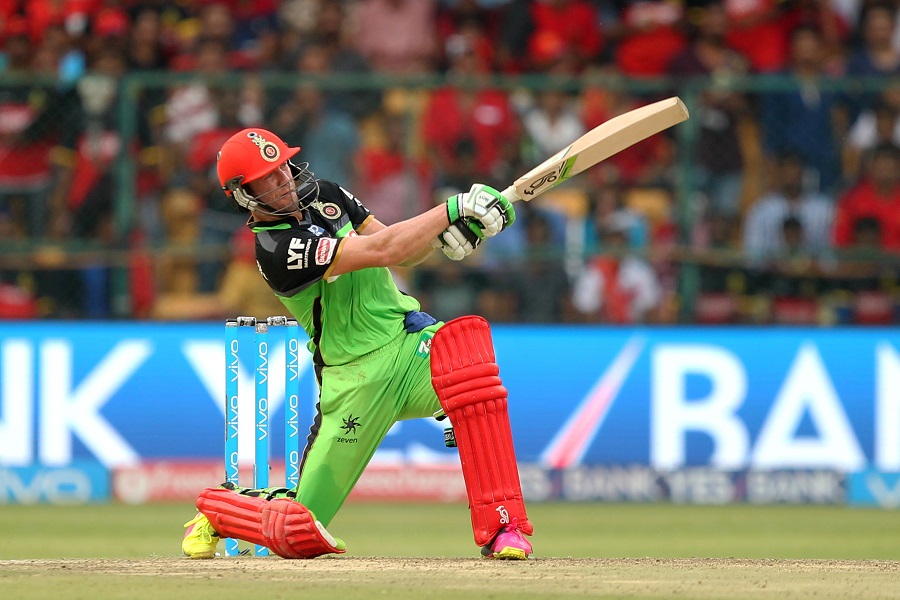 You really don't need to mention much when you are talking about AB Devilliers as the batsman is a definition himself of Sheer Dominance while batting on the pitch. You can hardly name a bowler who can stop this Mr 360 from scoring those big hits and even though the IPL 2018 season was not that fruitful for this explosive batsman, he still went on to score 480 runs with an average of 53.33 for his team.
Even though he has bid adieu to the International Cricket this year only, we can surely expect some Brilliants hits on coming by our very own ABD in IPL 2019.
#10 Chris Lynn (KKR)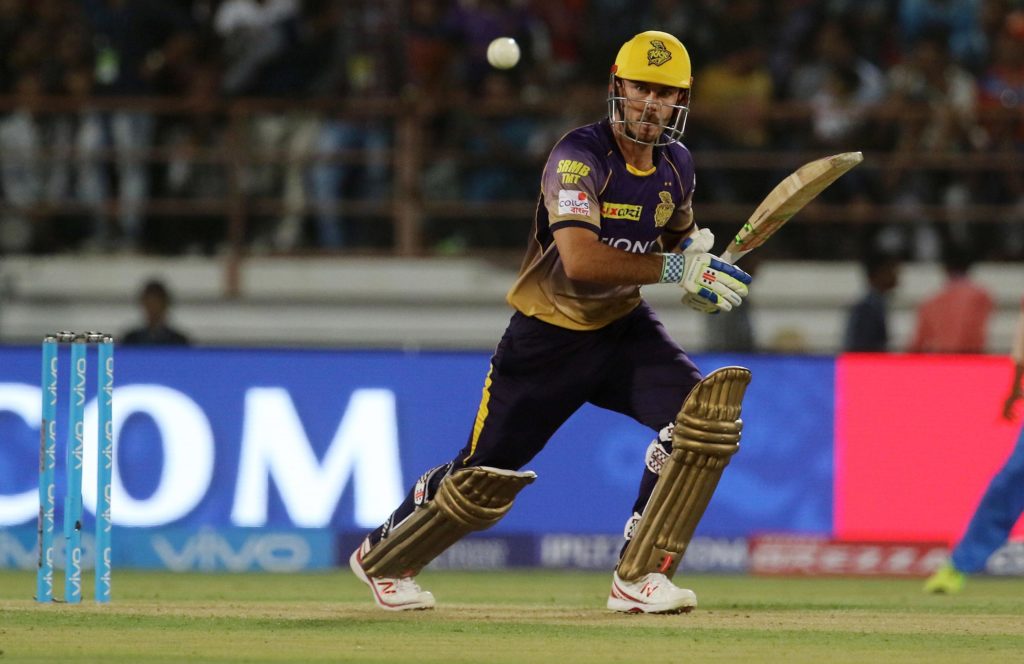 Although a number of fans were disappointed by the absence of the "Lynn-sanity" during the IPL 2018, this explosive Aussie opening batsman is expected to fire in the upcoming season. Though Chris Lynn scored 491 runs with an average of 32.73, which was nowhere near the standard that this Batman generally sets for himself.
Still we can expect him back to the business soon and bring on some sheer Cricketing entertainment for Thousands of fans in the IPL 2019.
Also Check: