Raphael Xavier Varane a.k.a "Mr. Clean" is a French footballer who plays as a center back for the French National Team and Spanish club Real Madrid. Raphael debuted in the world of professional football through the club Lens, which he joined in 2002 as a member of their youth club. He began his training with the senior team and appeared in several league matches. At the age of 17, he made his professional debut for the club against Montpellier. After spending one year with the French club, he joined the Spanish outfit Real Madrid in the summer of 2011. For the Spanish giants, he appeared in 250 matches, helping the club to lift 16 major titles which include two La Liga titles and four UEFA Champions League. At the age of 24, he became the youngest defender ever who have won three Champions League trophies, breaking the record of Paolo Maldini, who did it at the age of 26. Raphael has been linked with his national team since under 18,20 and 21 youth squads. He made his full international debut on March 2013, he has also represented his national team at the 2014 and 2018 FIFA World Cup. At the 2014 FIFA World Cup due to his performances, he was nominated for the Best Young Player award.
EARLY LIFE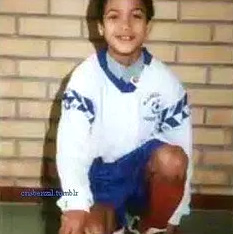 Raphael Xavier was born on 25th April 1993 in Lille, France to Gaston Varane and Annie Varane. His father belonged form the Martiniquais heritage while his mother was raised in Saint-Amand-Les-Eaux. From a very young age Raphael started accompanying his father to play in his regional football team games in return his father never felt tired to teach his son, various techniques. Gradually over time football became his passion and beyond just success. His father enrolled him at the football club AS Hellemmes at the age of seven. Raphael spent two years inside the club then left it to join the professional club RC Lens. At the Lens, he grew up as a precious asset of the club, who once put the Chelsea in trouble.
PERSONAL LIFE
Raphael Varane is ended his "single period" when he married his long-time girlfriend Camille Tytgat. The couple have a son named Ruben.
Raphael's sister Annabelle Varane, became the Miss Nord-Pas-de-Calais n 2019 . She also competed in Miss France 2019 content, however, she got eliminated in further stages.
PROFESSIONAL LIFE
Raphael played his first match for Lens against the Montpellier on 6th November in a 2-0 win. After the match, he was praised by his teammates, local media as well as the coach Wallemme. He played the next matches against the Brest in a 4-1 defeat. Despite the defeat, Raphael was given place as a defensive midfielder in the match against Bordeaux. In the match, he emerged as a crucial goal saver, he saved a close-range shot at the 84th minute by Yoan Gouffran to maintain their lead of 2-1. However, in the latter stages of the match, Bordeaux equalized to draw the math by 2-2. On 8th May, he netted his first professional goal in a 1-1 draw against the Caen, at the same time Raphael was subjected for transfer speculations to several clubs. For Lens, he played his last match against the Arles-Avignon as a caption On May 21.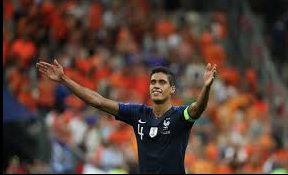 On 22nd June 2011, Lens president Gervais Martel announced Raphael confirmed the transfer to the Spanish club Real Madrid. Raphael played his first match for the club in the club's opening pre-season fixture against the American outfit Los Angeles Galaxy at the 2011 World Football Challenge, as a substitute. He then played for the club four days later in a 3-0 win over Mexican club Guadalajara. He completed his pre-season campaign appearing in seven matches. On 21st September Raphael made his team's debut match against the Racing de Santander whin ended in a draw. He netted his first goal against Vallecano under the assistance of Mesut Ozil, with the goal he became the youngest foreign player to score a goal in a competitive match for Real Madrid. Playing for Real Madrid he contributed his performances for the club to win the 2011-121 and 2016-17 La Liga. 2013-14 Copa del Rey, 2012 and 2017 Supercopa de Espana.
He as a part of the club saw the Club winning 2013-14, 2015-16,2016-17 and 2017-18 UEFA Champions League, 2014,2016 and 2017 UEFA Super Cup and the 2014,2016,2017 and 2018 FIFA Club World Cup. Raphael is playing for its national team from its Under-18 youth team. Playing from the senior side of the team he had contributed in taking his team to the Quarterfinals of the 2014 FIFA World cup, where they faced a tragic defeat from Germany. In 2018 he was again called up as a part of the 23-man French squad for the 2018 FIFA World Cup. He played all seven of France's games and took the team to qualify for the quarterfinals, where they defeated the Uruguay team by 2-0. Qualifying for the finals France won the competition for the second time. Raphael became among those four players who have been the World Cup champion as well as League Champions in the same year.
| | |
| --- | --- |
| Clubs | Season |
| Lens | 2010-11 |
| Real Madrid | 2011-current |
 HONORS
Real Madrid
La Liga: 2011–12, 2016–17
Copa del Rey: 2013–14
Supercopa de España: 2012, 2017
UEFA Champions League: 2013–14, 2015–16, 2016–17, 2017–18
UEFA Super Cup: 2014, 2016, 2017
FIFA Club World Cup: 2014, 2016, 2017, 2018
INTERNATIONAL HONORS
France
ACHIEVEMENTS
FIFA FIFPro World XI: 2018
FIFA FIFPro World XI3rd team: 2015, 2017
FIFA FIFPro World XI4th team: 2016
FIFA FIFPro World XI5th team: 2014
UEFA Champions League Squad of the Season: 2017–18
FIFA World Cup Dream Team: 2018
FIFA World Cup Fantasy McDonald's Overall XI: 2018
UEFA Defender of the Season – Runner-up: 2018
UEFA Team of the Year: 2018
IFFHS Men's World Team: 2018
PHYSICAL MEASUREMENTS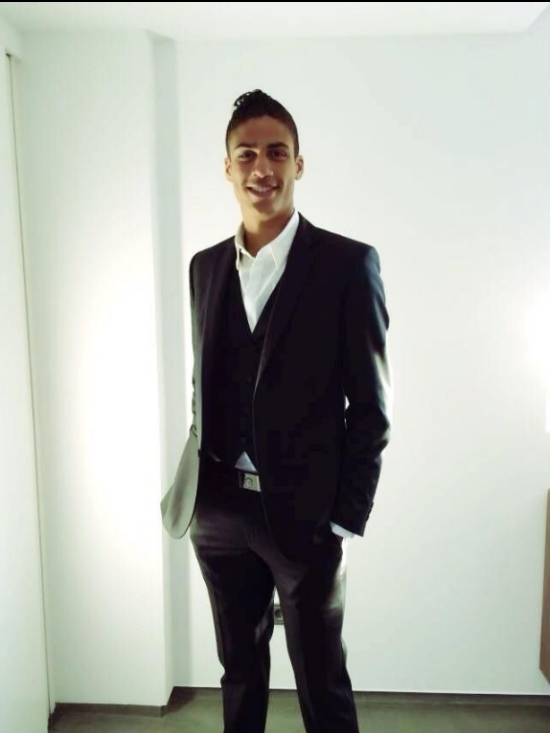 Height: 6ft 3in
Weight: 80 kg
Eye color: Brown
Hair color: Black
Raphael PERSONAL DETAILS
Full Name: Raphael Xavier Varane
Date of Birth: 25th April 1993
Place of Birth: France
Playing Position: Defender
Nickname: Mr. Clean
EDUCATION: Unknown
Relationships: Camille Tytgat
Kids: Ruben
HOBBIES: Listening to Music (French and American Rap) and Travelling places.
CONTROVERSY
While playing against England, Raphael felt aggrieved after the referee pointed him a red card. With France leading the match by 2-1, the Real Madrid defender was judged to have tripped Dele Alli due to which the Referee showed him a red card. The incident took its controversial phase when fans staring bombing tits about the VAR system and Referees decision.
NET WORTH
Raphael Varane's Net Worth is estimated to be 4 Million dollars
 SOCIAL MEDIA
Facebook: https://www.facebook.com/raphaelvarane/
Twitter: @raphaelvarane
Instagram: @raphaelvarane