Irfan Kolothum Thodi (KT Irfan) is an Indian athlete who became the first Indian to qualify for the Tokyo Summer Olympics 2020. He specializes in 20km walk event. He finished fourth in the 20 km event of the Asian Race Walking Championships in Naomi, Japan. The 29-year-old Irfan clocked 1 hour 20 minutes and 57 seconds to better the Tokyo Olympics qualification standard of 1 hour 21 minutes
KT Irfan Early Life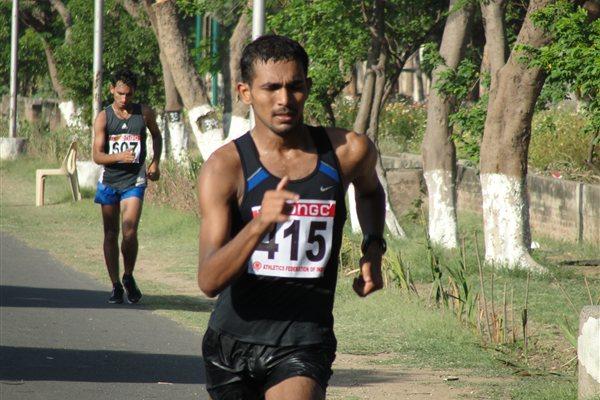 Irfan Kolothum Thodi was born on February 8, 1990 in Malappurm district, Kizhuparamba, Kerala. As a child he was very fascinated by the Indian Army and always wanted to make his country proud one day. His love for joining the Indian army made him wake up early in the morning everyday to go for the trainings. Football is a very famous sport in Kerala, KT loved playing football. Infact, KT liked every sport. KT used to serve refreshments to the walker names Ribas who was then considered the best walker of the village. KT took a lot of interest in that and also note his training timings too.
Irfan Kolothum Thodi Personal life
KT Irfan's love for the Indian army made him join the army as a part of the sports quota in March in 2010. He trained under Subedar Ramkumar in the Madras Regimen Centre. KT used to wake up at 5 am early in the morning everyday for his training sessions. His morning training session included 1km running warm up followed by 5km walk warm up then full body stretching and other physical trainings. It took him around 3 hrs for completing his morning training. In the evening, he trained for 2.5 hrs that included 1km run and walking warm up ending with the body stretching exercises. After joining the Indian Army, KT was posted in Ooty where he trained for most of the time. Training with army facilities was top class and also a very crucial phase of his life. KT Irfan currently resides in Kuniyil, Kizhuparamba with his family.
Irfan Kolothum Thodi Professional Life
KT Irfan is fondly known as "Malappuram Express" which is the name inspired from his hometown. KT has made India proud on several occasions. At the London 2012 Olympics he set the Indian national record in the 20 km walk with a timing of 1:20:21 and ranked 10th. In March 2013, Irfan finished 5th in the IAAF 20 km Race Walking Challenge event held at Taicang, China. KT Irfan also competed in the Federation Cup in Patiala by clocking his personal best of 1:22:09.
The Kerala race walker also won the 20 km event in the National Open Race Walk Championships held in Chennai in February with a time of 1:26:18. Recently, KT Irfan became the first Indian to qualify for the 2020 Tokyo Summer Olympics by competing in Asian Race Walking Championships in Naomi, Japan. The 29 yr old clocked 1 hour 20 minutes and 57 seconds to better the Tokyo Olympics qualification standard of 1 hour 21 minutes. Currently, KT is supported by Anglian Medal Hunt Company who bear his expenses related to his sports.
Irfan Kolothum Thodi Achievements
2011- Inter State Senior National Athletic Championship-Silver-01:30:31
2011- Open National Athletic Championship-Gold-01:27:46
2012-Federation Cup Senior Athletic Championship-Gold-01:22:14
2012-World Race Walking Cup-19th-01:22:09 (Qualified for London Olympics)
2012- London Olympics-10th-01:20:21 (New National Record)
2013- IAAF World Race Walking Challenge-5th-01:20:59
2013- Participated in the World Athletics Championship, Moscow
2017- Max Bupa Race Walking championship Gold-01:22:43 (Delhi)
2017- Asian Race Walking Championship-Bronze-01:20:59 (Japan – Naomi)
2017- Participated in the World Athletics Championship-23rd-1:21:40 (London)
KT Irfan Controversies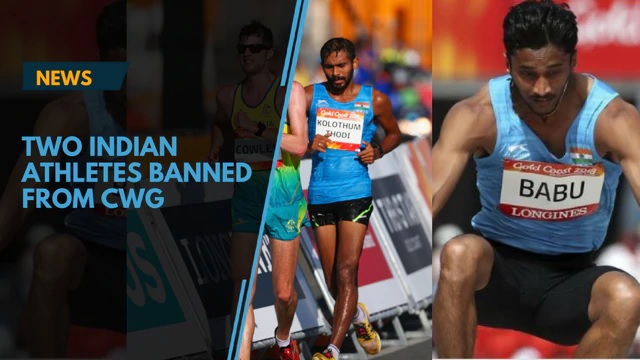 KT Irfan was suspended from 2018 Commonwealth Games and sent home along with fellow athlete Rakesh Babu for violating the no needle policy. A cleaner found a syringe in the duo's room and when questioned by Australian anti-doping officials, the pair gave an unreliable and evasive evidence.
KT Irfan Personal Details & Physical measurement
Date of Birth- 8 February 1990
Age (as of 2019)- 28 Years
Birthplace- Chakkittapara, Kozhikode, Kerala, India
Nickname- KT
Zodiac sign- Aquarius
Nationality- Indian
Hometown- Kerala
Net worth- Not Known
School-
College- Not Known
Qualification- Not Known
Height- 5-6.5 (170 cm)
Weight (approx.) – 174 lbs (79 kg)
Eye Color- Black
Hair Color- Black
Social Media Profiles
Irfan Kolothum Thodi Instagram: Not Known
Irfan Kolothum Thodi Twitter: https://twitter.com/irfan_kt
Irfan Kolothum Thodi Facebook: https://www.facebook.com/KT-Irfan-538776222807760/
KT Irfan Favorite Things
Hobbies- Spending time with friends and family
Favorite Actor- Not Known
Favorite Actress- Not Known
Favorite Place- Not Known
Favorite Food- Lemon Rice
Favorite Sportsperson- Rahul Dravid
Favorite Fruit- Not known
Favorite Sport- Not Known
Favorite Color- Not Known
Favorite Bike- Not Known
Favorite Car- Not Known