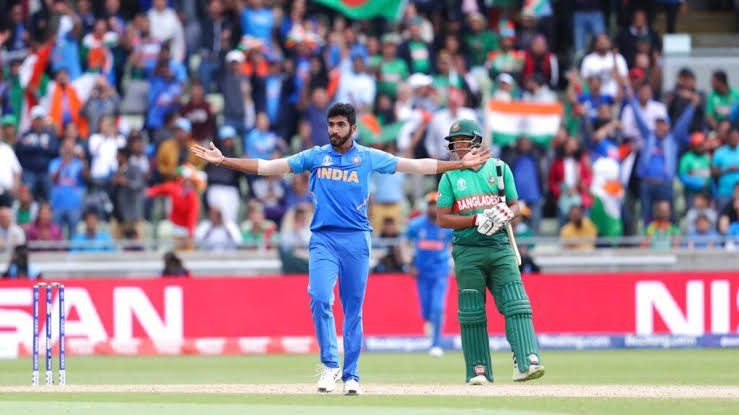 As the West Indies tour of India comes to a finish, the focus now shifts to the upcoming three-match T20 series between India and Sri Lanka, beginning from 5th January, followed by three ODIs against Australia. 
The Board of control for Cricket in India have announced the 15-man squad for 3-T20 Internationals and as many ODIs against Sri Lanka and Australia respectively.
Jasprit Bumrah has made a comeback into the side after being ruled of the series against South Africa and West Indies because of a stress fracture. The Indian speedster has now been given the nod to play the upcoming series against West Indies. He was earlier seen in the nets ahead of the second ODI against West Indies.
"Jasprit Bumrah is back in both the teams for Sri Lanka and Australia and we have rested Rohit Sharma and Mohammed Shami for the Sri Lanka T20s. Shikhar Dhawan also comes back and Sanju Samson will be the back-up opener in T20s," chairman of selectors MSK Prasad told reporters at an informal gathering after squad selection here.
India's limited over's vice-captain, Rohit Sharma has opted to take rest in the series, while Mohammed Shami has also been given a break from the T20 series.
Rohit's ally, Shikhar Dhawan will be making his return to the series. He is likely to open the batting alongside KL Rahul, while Sanju Samson has been picked as a back-up opener.
Meanwhile, Deepak Chahar's back injury seems to be taking a toll on his career as he will be out of action till next year's IPL. Navdeep Saini is picked in place of him in the squad.
"Deepak was doing well as he played the Vijay Hazare Trophy and suddenly he aggravated his back in the second ODI in Visakhapatnam. We have created enough backup and we have a good talent pool of fast bowlers. We also have Khaleel (Ahmed), who is playing Ranji Trophy and Navdeep (Saini) will replace Shami in T20s," he added
" Against Australia, we have all three openers available –Shikhar, Rohit and KL Rahul," Prasad said. Rohit has appeared in 47 matches across formats this year, three more than even skipper Virat Kohli and a break was long on the cards. While talented opener Prithvi Shaw, back in the mix after serving an eight-month doping ban, will be going to New Zealand with India A, there is still some time before Hardik Pandya recovers from his back surgery."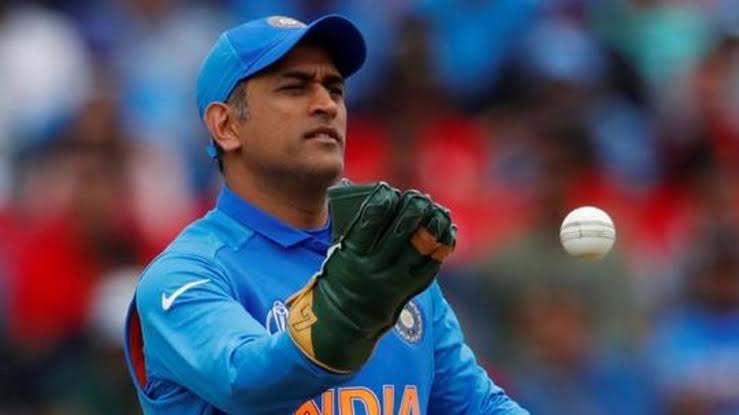 It was bad news for Mahendra Singh Dhoni fans, as the former Indian captain once again chose to not make himself available for the series.
"I can't comment on that. Mahi has to first play to be available for selection," said Prasad.
 The Squads: India Squad (T20Is against Sri Lanka): Virat Kohli (captain), Shikhar Dhawan, KL Rahul, Shreyas Iyer, Rishabh Pant (wk), Ravindra Jadeja, Shivam Dube, Yuzvendra Chahal, Kuldeep Yadav, Jasprit Bumrah, Navdeep Saini, Shardul Thakur, Manish Pandey, Washington Sundar, Sanju Samson.
India Squad (ODI vs Australia): Virat Kohli (captain), Shikhar Dhawan, Rohit Sharma, KL Rahul, Shreyas Iyer, Manish Pandey, Rishabh Pant (wk), Kedar Jadhav, Shivam Dube, Ravindra Jadeja, Kuldeep Yadav, Yuzvendra Chahal, Navdeep Saini, Shardul Thakur, Jasprit Bumrah.